The best way to enjoy the breathtaking beauty of Table mountains is to get on the top. The easiest, fastest and most enjoyable way to do so is by taking a short ride in a rotating cable car right to the top (and back). Cost for a return ticket is just $17 per person - Totally worth it.
It is advisable to book tickets online to avoid queuing up at the ticket counter - the lines for cable ride is relatively faster but if you go during off peak times (afternoon) then you don't have to wait at all.
Some pictures here to show how mesmerizing this ride can be and some shots from the top.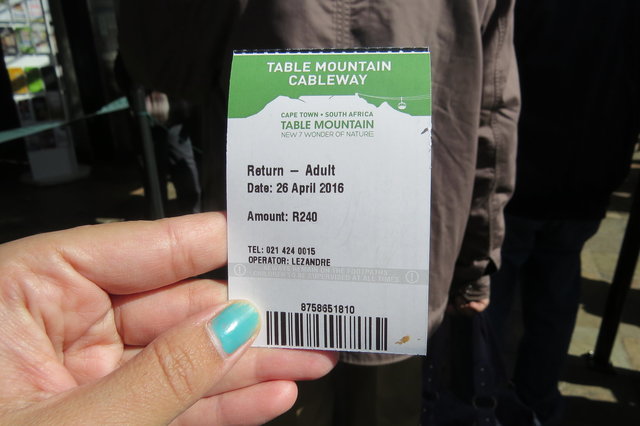 politics, people, business, adult, protest, finance, government, law, indoors, candidate, landscape, rally, book, sign, election, health care, women, building, industry, education
Tickets for round trip 240 R (South African Rand). You also have an option to enjoy the views one way for 125 R and hike back down to the bottom. It's steep but a great option for hikers.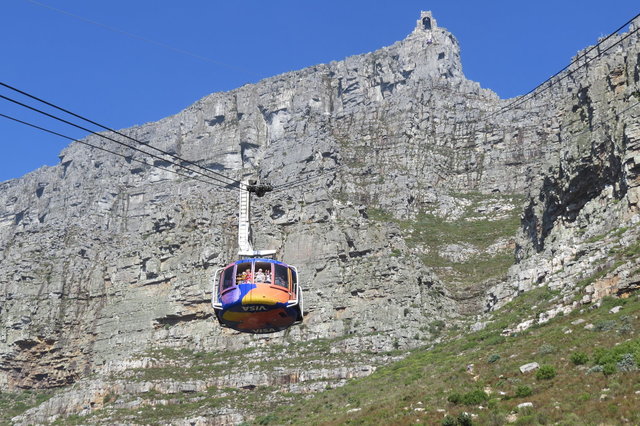 mountain, landscape, travel, snow, sky, nature, rock, outdoors, tourism, view, range, vacation, peak, scenic, nobody, summit, recreation, stone, high, beautiful
Cable cars hold upto 64 passengers and run every 4 minutes.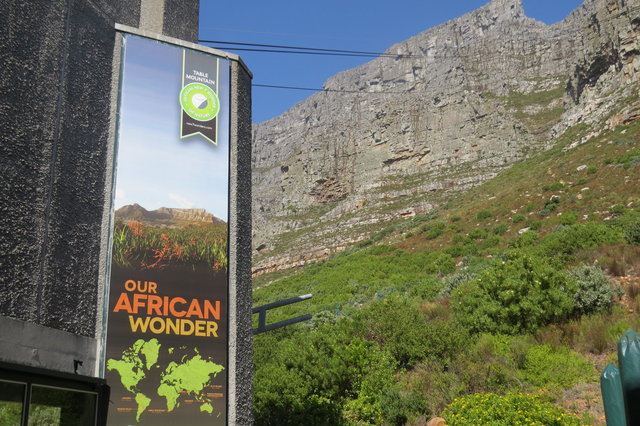 outdoors, nobody, travel, sky, landscape, architecture, tree, daytime, road, tourism, mountain, environment, summer, nature, building, grass, water, house, hill, rock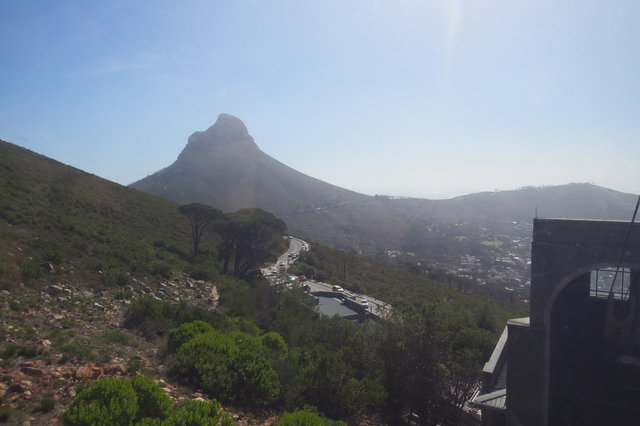 mountain, landscape, nobody, travel, outdoors, hill, scenic, daytime, tree, forest, sky, architecture, valley, water, fog, tourism, woodland, idyllic, volcano, river
View from the rotating cable car as we go up.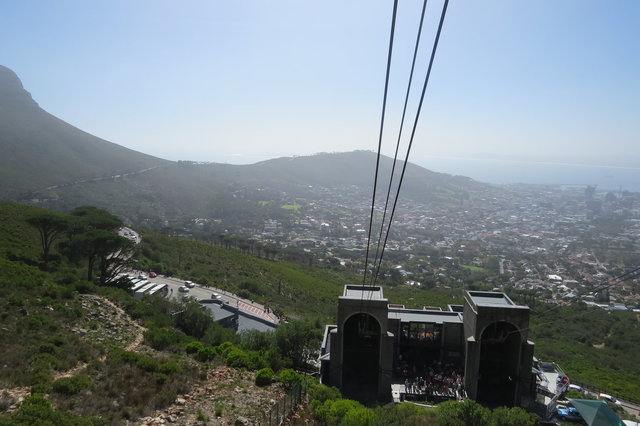 nobody, mountain, landscape, travel, outdoors, vehicle, hill, sky, valley, environment, scenic, summer, water, road, fog, nature, transportation, recreation, military, tourism
You can see the starting point of the car in this picture.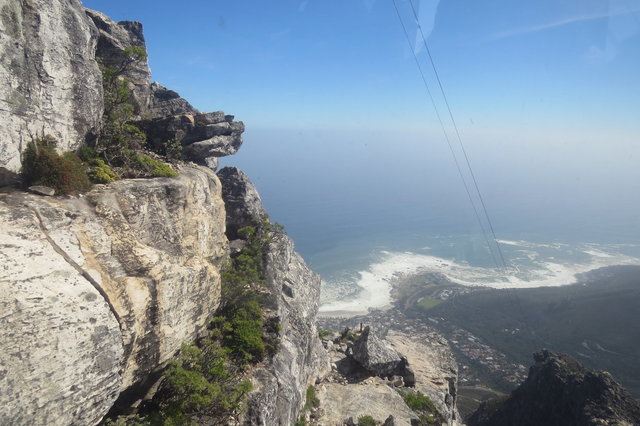 landscape, nobody, mountain, travel, outdoors, sky, rock, valley, scenic, daytime, nature, water, forest, sunshine, hiking, tourism, idyllic, summer, steep, hill
Stunning views by the cliffs as you go higher up the mountain.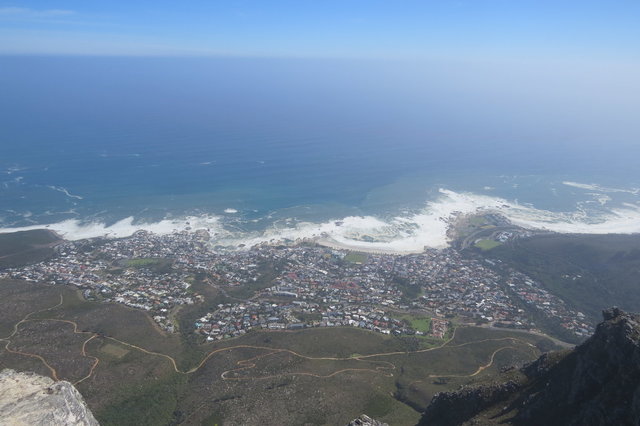 landscape, mountain, sky, valley, travel, city, nobody, view, nature, volcano, panorama, hill, fog, island, outdoors, forest, aerial, water, scenic, town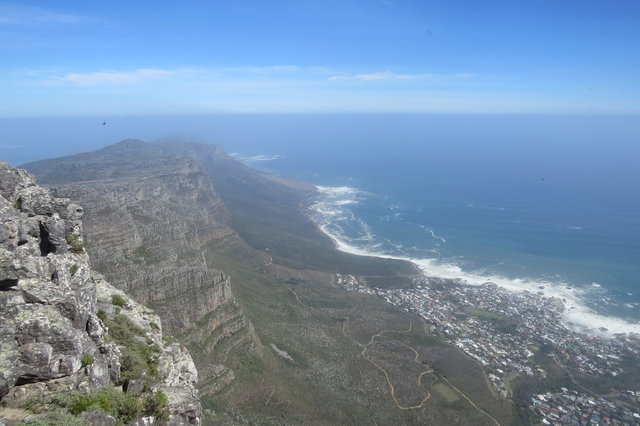 mountain, landscape, nobody, travel, valley, sky, outdoors, nature, water, hiking, forest, scenic, volcano, hill, high, sun, road, summer, sunrise, canyon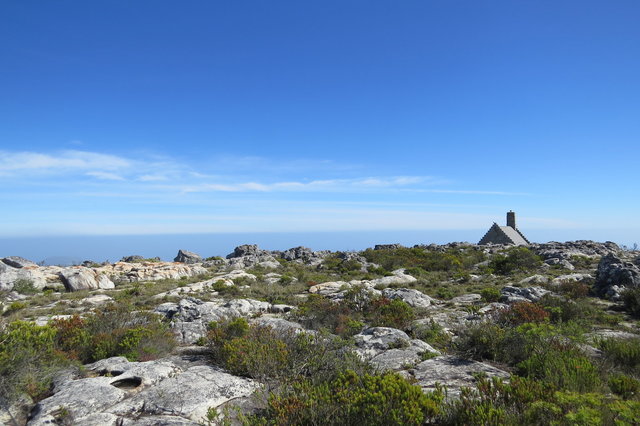 landscape, sky, travel, nobody, nature, rock, outdoors, summer, mountain, panoramic, scenic, vacation, architecture, view, tourism, environment, horizontal, sunshine, hill, landmark
Rugged rocks on top of Table Mountain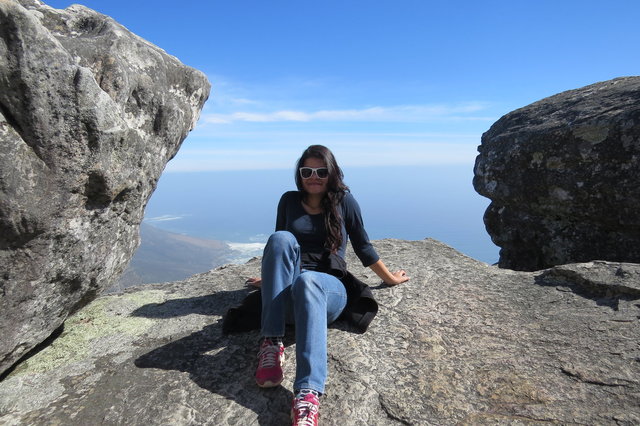 one, outdoors, adult, women, recreation, people, coast, daytime, hiking, leisure, solitude, girl, travel, adventure, sky, rock, lifestyle, sitting, water, sunshine
Chilling on the top - enjoying the view , the sun and the fresh sea breeze.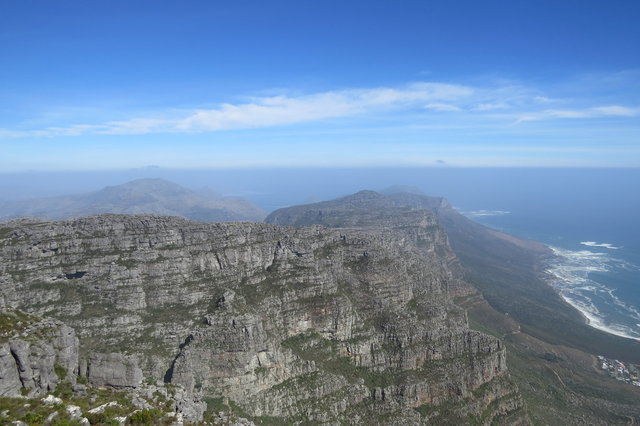 landscape, mountain, nobody, sky, travel, nature, outdoors, architecture, high, valley, hiking, rock, scenic, countryside, tree, hill, forest, rural, monastery, summer