Rackotzbrucke - devil's bridge
The Rhododendropark in Kromlau offers pleasant walks, a small castle and an amazing Game of Thrones style bridge built between 1863 and 1882.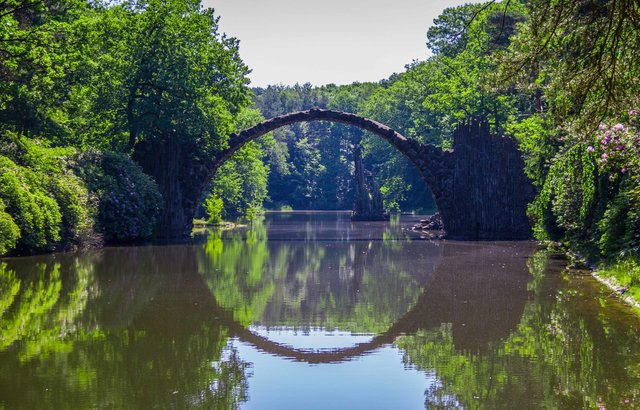 reflection, water, nobody, travel, river, lake, outdoors, tree, scenic, daytime, pond, bridge, landscape, idyllic, forest, stone, nature, summer, architecture, tourism
The curve of Rakotzbrucke is designed to be one-half of a perfect circle, so that when the waters are still and the light is right, it creates the illusion of a complete stone circle.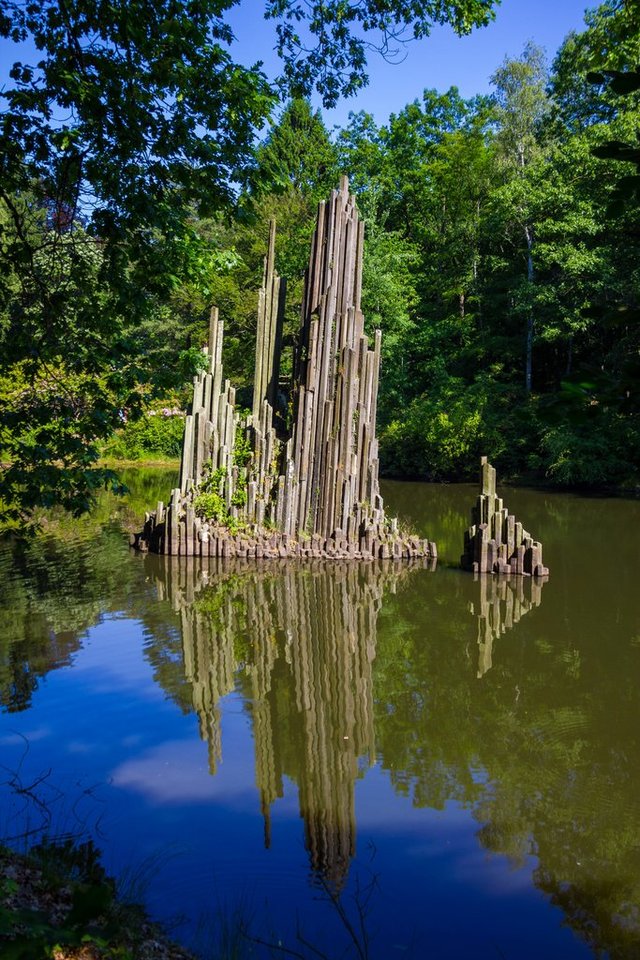 nobody, tree, water, outdoors, lake, travel, daytime, forest, river, scenic, wood, reflection, recreation, landscape, nature, pond, park, summer, cypress, woodland
Thin rock spires island near the bridge. The same spires decorate either end of the Rackotzbrucke. Looks like they could be natural outcroppings were they not so angular.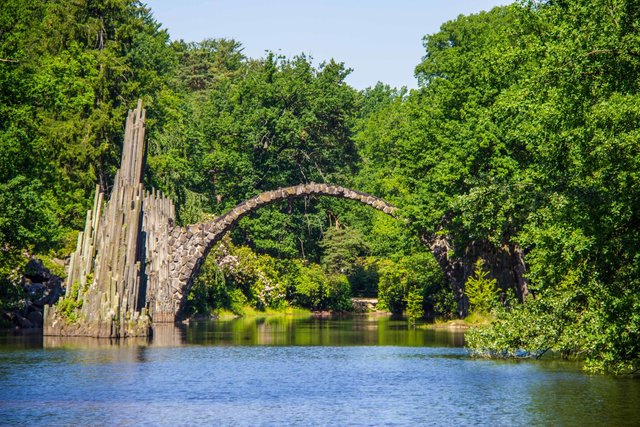 water, nature, river, landscape, summer, travel, scenic, forest, park, view, beautiful, tree, sky, bridge, lake, scenery, tourism, plant, reflection, calm
The bridge was commissioned in 1860 by the knight of the local town, the thin arch stretching over the waters of the lake is roughly built out of varied stone. The builders did seem to hold the aesthetics of the bridge in higher regard than its utility.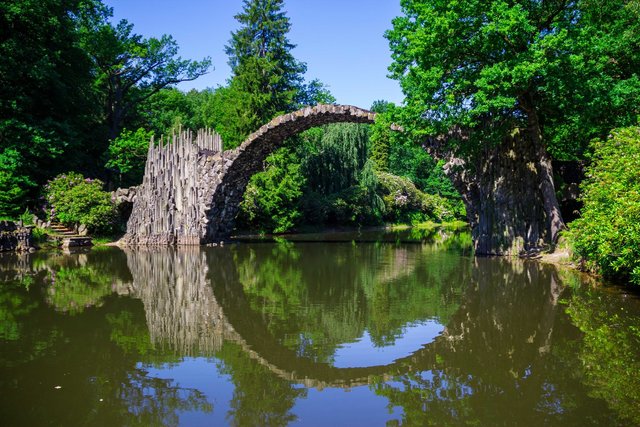 water, reflection, travel, outdoors, lake, tree, nobody, scenic, river, rock, pond, daytime, nature, idyllic, landscape, stone, summer, forest, tourism, waterfall
Another close up on the bridge. Finally, I advise you visiting the castle in the park as well.