Oberhofen Castle
Switzerland, Hilterfingen
03 Jul 2016
The Oberhofen Castle on the shores of Lake Thun is a postcard-perfect historic castle. It is a popular attraction that perfectly advertises the beauty of Switzerland. The picturesque lakeside castle has a tower that is 'actually in the lake,' which makes for a vision straight out of a fairy tale!
And if that is not enough, there's a Schlosspark nearby which is one of the most magnificent in the Alpine region. Its distinctive groves, exotic trees, shady retreats and colorful flowerbeds make this historic, landscape park an ideal oasis for pleasure and a relaxing afternoon stroll. Together with the elegant castle halls, it offers unforgettable moments in a historical setting.
Let's take a walk!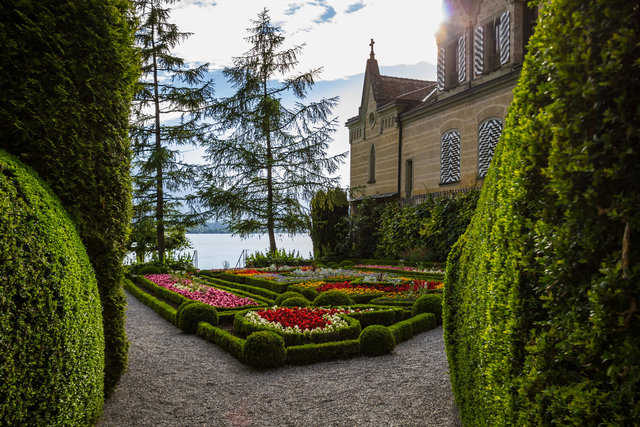 Garden, Summer, Autumn, Spring, Terrace, View, Surroundings, Entrance, Wedding, Building, Communal Areas, Kids Area, Sports & Activities, Daytime, Details, Fountain, Food & Beverages, Golf Course, Boat, Sauna
Schloss Oberhofen has a very rich history and changed hands many times. The impressive fortified tower (the keep) of Oberhofen was likely built in the early 13th Century. The central keep is about 11 by 12.5 meters with 2m thick walls.

The remaining castle additions were constructed around this ancient keep during subsequent centuries. In the 14th Century, it belonged to the Habsburgs. After the Battle of Sempach in 1386, the Bernese troops occupied Oberhofen and soon afterwards, the fortress and surrounding area came under the control of the Scharnachthal Dynasty. Other Bernese Dynasties followed. From 1652 to 1798, the castle became a bailiwick jurisdiction and was expanded and converted into a castle. In the middle of the 19th Century, the castle was transformed to its current state under the Pourtalès family whose ancestors had originated from Neuchâtel in Switzerland and migrated to Prussia.

The castle demonstrates a full display of Bernese home life during feudal times, which brings the atmosphere of many centuries back to life. Museum visitors can walk through historic periods between the 16th and 19th centuries, admire the mighty Knights Hall, enter the elegant summer hall, and the neo-Gothic dining room. Finally, in an airy setting, one can go to the Turkish smoking room, built in 1855.
Summer, Garden, Surroundings, View, Spring, Terrace, Autumn, Golf Course, Entrance, Wedding, Building, Communal Areas, Sports & Activities, Tennis Court, Boat, Stairs, Kids Area, Outdoor Pool, Daytime, Yoga
Schloss Oberhofen has a small formal garden inside the castle complex with a larger 2.5-hectare landscaped park adjacent to it. Both can be visited for free. The mild climate on the shores of Lake Thun makes the park one of the most beautiful gardens in the entire Alpine region.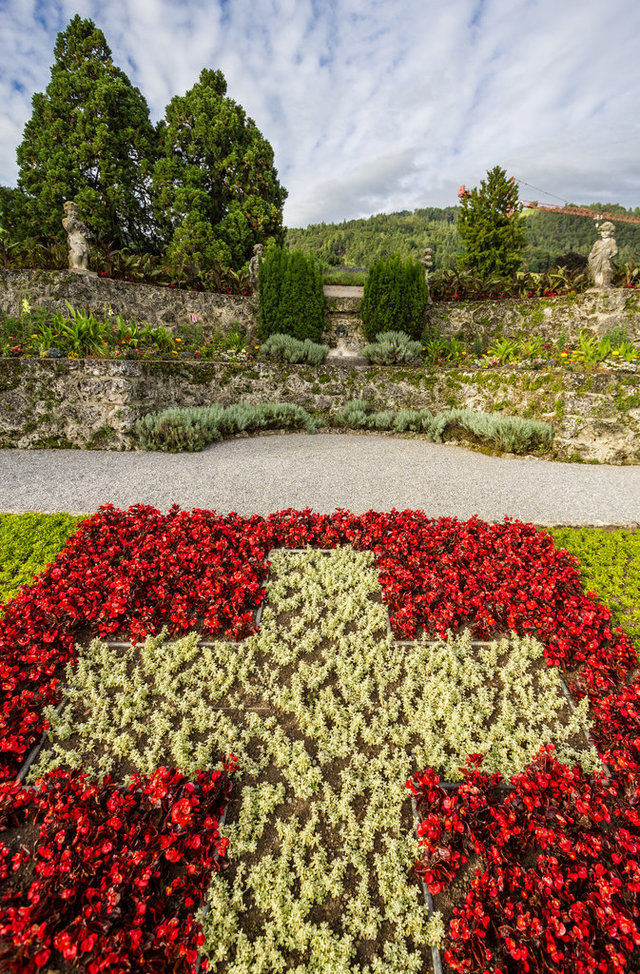 Autumn, Garden, Summer, Spring, Stairs, Surroundings, Animals, Communal Areas, Wedding, Terrace, Fountain, View, Entrance, Daytime, Golf Course, Details, Food & Beverages, Sports & Activities, Reception, Yoga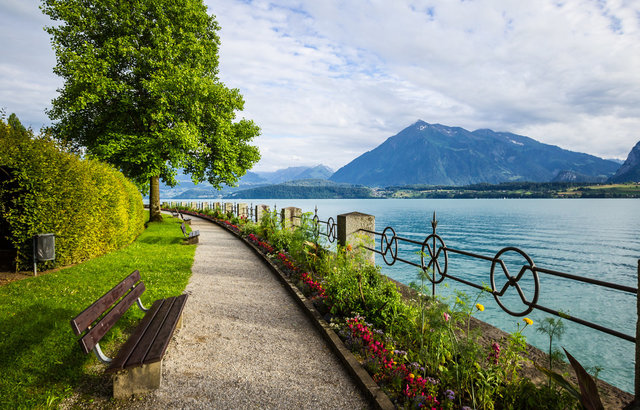 View, Summer, Garden, Terrace, Surroundings, Spring, Beach, Autumn, Balcony, Wedding, Boat, Communal Areas, Food & Beverages, Water Sports, Chair, Kids Area, Yoga, Entrance, Sports & Activities, Bicycling
Many park benches allow visitors to relax and enjoy spectacular views of Lake Thun and Mount Niessen, famous for its pyramid shape.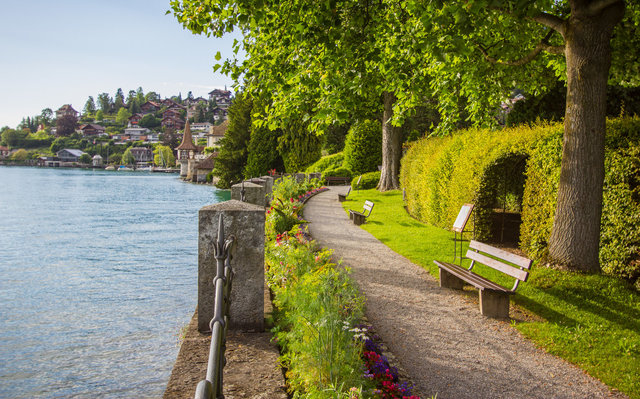 Garden, Summer, Autumn, Spring, Terrace, Surroundings, Entrance, Kids Area, Wedding, Communal Areas, View, Stairs, Golf Course, Chair, Food & Beverages, Building, Hallway, Sports & Activities, Beach, Water Sports
There is spectacular flora landscapes in the park, including a long plant tunnel parallel to the lakefront.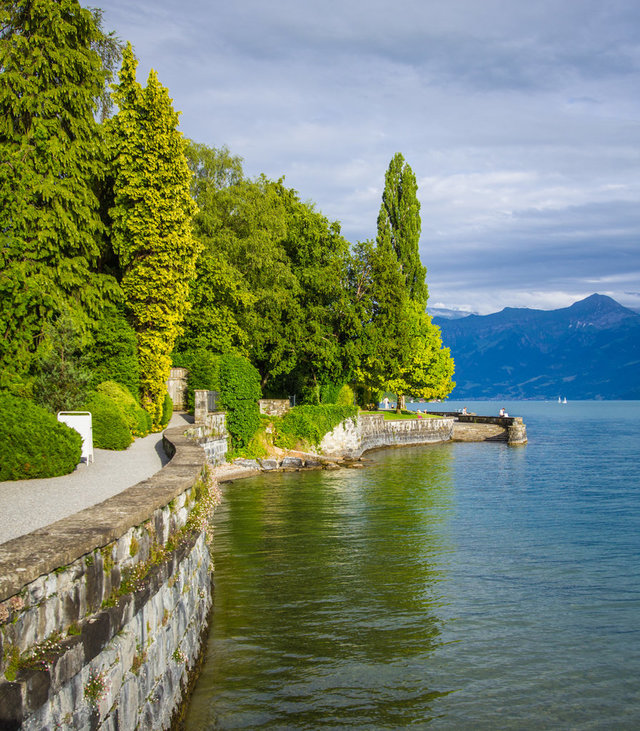 Summer, Surroundings, Beach, View, Garden, Boat, Water Sports, Autumn, Spring, Terrace, Wedding, Communal Areas, Sports & Activities, Golf Course, Daytime, Entrance, Building, Chair, Stairs, Hallway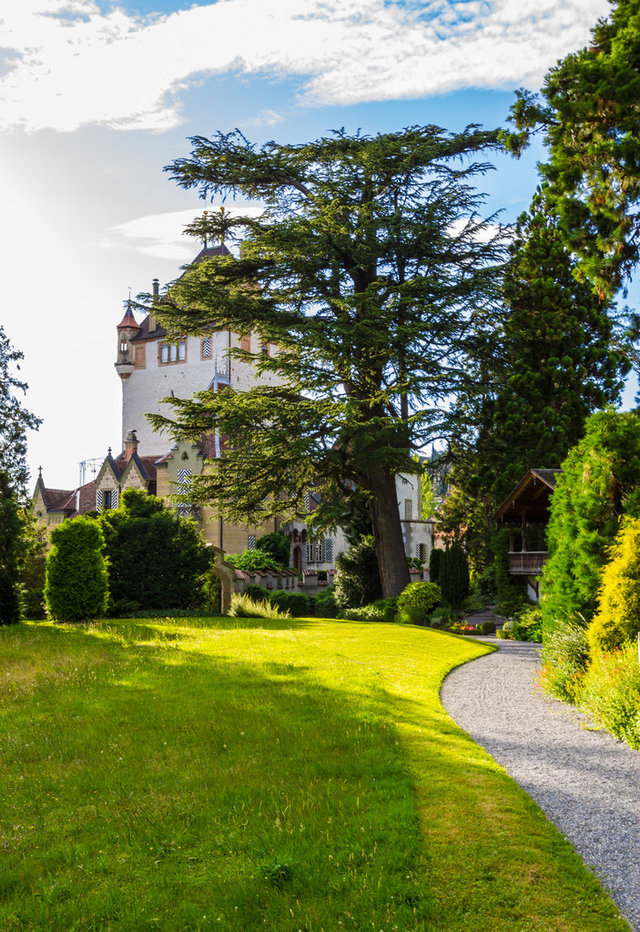 Garden, Summer, Terrace, Surroundings, Autumn, Communal Areas, Golf Course, Spring, Building, View, Kids Area, Entrance, Sports & Activities, Stairs, Daytime, Wedding, Animals, Nighttime, Lounge, Television
I hope you enjoy the idyllic settings of the Oberhofen Castle and its park. This charming gem is especially picturesque in the evening when the warm sun shimmers on the castle walls and provides an opportunity for a perfect, postcard-quality photo.

I suggest going to Pier 17 where you will have, not only the best view of the castle, but the local restaurant will offer a simple and balanced menu, with emphasis on seasonal produce from the Bernese Oberland. A dinner on the pier with a magnificent view of the sunlit castle might be the most romantic moment of your Swiss vacation!
Schloss Oberhofen is open from mid-May to mid-October. It is open Tuesday to Sunday from 11 am to 5 pm, closing at 6 pm in July and August.
Admission to the castle museum is CHF10 for adults and CHF2 for children 6 to 16. The Swiss Museum Pass is valid.
The castle park with the lakeside walkway is open daily from early April to late October daily from 9 am to at least 5 pm, closing as late as 9 pm during high summer. Admission is free.