1. Portugal actually got its name for the city of Porto (originally "Portus Cale")
Before Lisbon was the capital of Portugal it was Porto who held this title. At the time the Latin name for Porto was Portus Cale, and that region was known as "Condado Portucalense" (in English, County of Portucale). It is not very hard to see the differences between that name, and Portugal. In English, Porto is more commonly known as Oporto, however this is only the case due to the fact that foreigners misinterpreted locals saying "o Porto" which means "the Porto" and this eventually led to it being called Oporto. Speaking of names…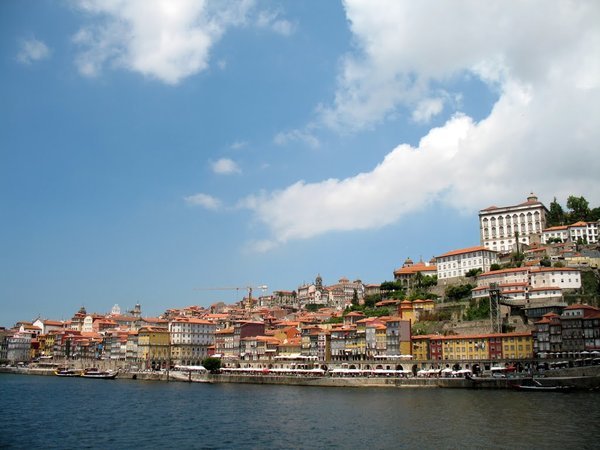 2
.
The city of Porto is nicknamed "Invicta"
In Portuguese, the word Invicta stands for "que nunca for vencido" or "that was never conquered." It gets its nickname from the fact that (you guessed it) during the 19th century civil war, Porto was never conquered and even survived a siege that lasted over a year! Speaking of nicknames…
3
.
Citizens of Porto are informally known as "Tripeiros" which literally translates to "animal gutters"
This odd name actually has great historical meaning. According to a well-known legend of the 15th century Henry the Navigator needed a lot of supplies for his Conquest of Ceuta. As a result, the city and its citizens gave up all the supplies they had, including all their food up to the last gram of meat. All they had left were the animal "guts" or "tripas" and they did their best to make that work. As a result, a now-famous dish came along called "Tripas à Moda do Porto." Because of this dish, the citizens of Porto got the nickname of "Tripeiros." Speaking of typical dishes…
4. Meet the Francesinha ("Frenchy"), the most typical dish in Porto (served all over the rest of the country now due to its popularity)
This five layer sandwich is not for those of you who have weak stomachs. The Frency is a very special and intense type of sandwich (that in my opinion serves two). It is composed of different kinds of meat and sausages, cheese, a delicious beer-tomato sauce, and is usually accompanied by a huge side dish of fries and multiple cups of beer. If you don't like very spicy stuff, make sure to request yours not too spicy, and don't have a lot of plans for that afternoon; you'll need to rest from the meal alone. And speaking of rest…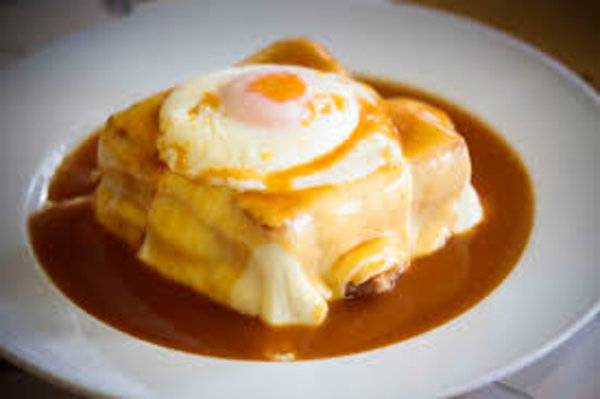 5. Relax next to the Douro and enjoy a nice cup of Port Wine in its city of origin
That's right! The famous Port Wine is produced next to the beautiful Douro river. It is stored and left to age in cellars located in Vila Nova de Gaia, right across the river. You can visit this cellar to see the whole process, or to just participate in a wine-tasting session. And now that I mentioned the Douro river…
6
.
Did you know that Gustav Eiffel participated in the constructions of two of Porto's bridges?
Before his project with the Eiffel tower in France, Gustav Eiffel constructed the Maria Pia Bridge in Porto. Soon after, he started working on the D.Luis Bridge (one of the most famous ones in Porto) but it was his apprentice, Theophile Seyrig, that completed thaat project.


7. No one really notices this unless they speak the language, but people in Porto do not pronounce the "v" in words
This makes them sound a lot more like their Spanish neighbours. For example, if they were speaking English, they would pronounce the word "vacuum" as "bacuum." No one really knows why, but it is pretty interesting.
8. Porto is the home to one of the three biggest football teams in Portugal, Futebol Clube do Porto (FCP)
The blue and white striped uniforms are the pride of most of the locals, who take football very seriously. The teams mascot is a mystical dragon. Internationally, they have won 7 trophies, including: UEFA Champions League twice (in 1987 and 2004), and the UEFA Europa League twice (in 2003 and 2011). The other two of the three biggest clubs are located in Lisbon because…
9. Porto is Portugal's second biggest city right after Lisbon
Porto is a pretty big city both area and population wise (which you probably can already tell by the fact that it was once the country's capital). Currently, it is Portugal's biggest city, located a 4 hour car ride, 2 hour train ride, or 1 hour plane ride away from Lisbon. Due to the high demand, TAP Portugal now has 14 daily flights between Lisbon and Porto at quite accessible prices if bought ahead of time.
10. Last but not least, Porto is the home to one of Europe's largest street festivals: St John's Festival (Porto)
The São João Festival in Porto takes place between the 23rd and the 24th of June each year, at night. On this night, everyone from babies to 80s comes out on the streets to partake in the festivities, and it is possibly one of the most important events in Portugal. Some silly traditions that happen while you're out on the streets include hitting others on the head with huge (not painful) loud plastic hammers, releasing hot air balloons up into the sky, and waving garlic in front of people's faces. Might not sound appealing, but it's a lot of fun. The most symbolic item however is a round potted basil plant that smells amazing and usually comes with a little poem stuck on it.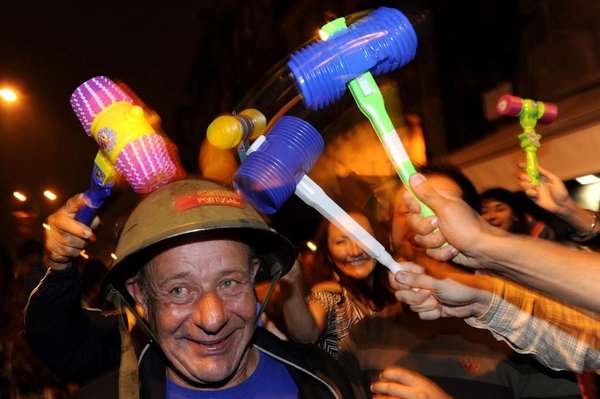 We hope these fun facts inspire you to go check out the beautiful city of Porto, and if you would like to find out more about the top attractions in Porto check out the article here.