The
Mountain of the Spirit
is the eighth highest and the eighth climbed eight-thousander in the world ranked the eightieth in its prominence. The towering snow-capped forky peak in the Nepalese Himalayas is not for the faint-hearted. Yet not only the dare-devilish mountain climbers can learn their worth, but also hikers, trekkers, cyclists or runners can put their powers to a test.
Manaslu
is one of the least frequented off-the-beaten treks. Statistically, the number of visitors is five times less than that of the nearby Annapurna region.
What's in the Name?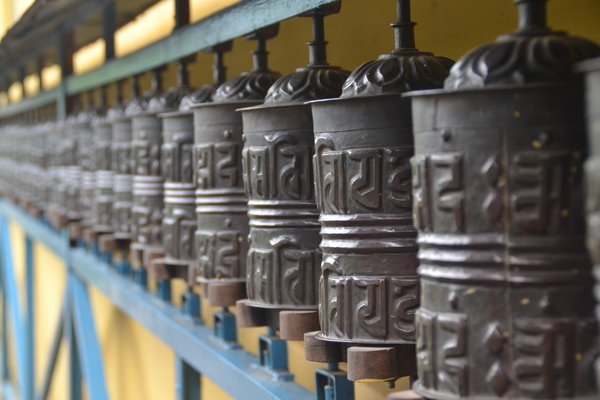 The loose translation from Sanskrit
Manasa
means
intellect
or
soul
, which can raise a brow or two as those two notions are not particularly close synonyms. However, the name surely prompts at the mental strength and perseverance needed to conquer it. It took five attempts to climb it for the first time. What is interesting, it was the Japanese team that managed to reach the peak on May 09, 1956. Thus, the Japanese consider
Manaslu
to belong to Japan, just like the English think
Everest
is the property of the British Crown.
Basic Info
Elevation: 8,163m (ranked 8th)
Prominence: 3,092m (ranked 80th)
Isolation: 106km
Coordinates: 28°32′58″N 84°33′43″E
Range: the Mansiri Himal, the Himalayas
Geography and Location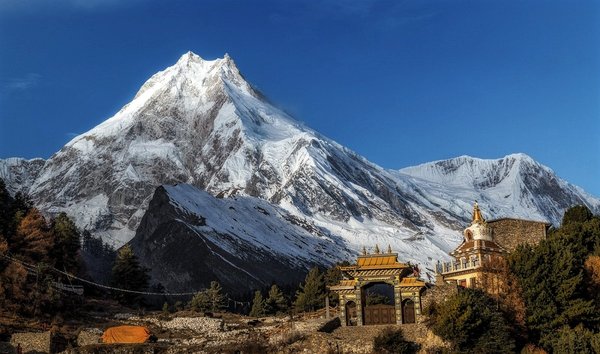 Manaslu
lies in the Gorkha District and is a close neighbour of Annapurna, being just 64 km east of it. Due to long ridges and valley glaciers that offer feasible approaches virtually from all directions, Manaslu is a bit more 'climbable' than the notorious Annapurna I Main mount, also known as
the goddess
of the harvests
or
she who is replete with food
.
Manaslu with only about 300 climbs in its history has reaped 53 deaths (as of 2017), unlike Annapurna with a death toll of 104 (as of October 2014, Nepal's worst-ever trekking disaster killing at least 43 people), the highest fatality-to-summit ration among the eight-thousanders (32%). By the way,
Annapurna
was the first eight-thousander to be conquered; a French expedition climbed it in 1950.
Manaslu
is a serrated wall of snow and ice hanging in the sky which is an amazing contrast to the sub-tropical Himalayan foothills and arid Trans-Himalayan high pastures bordering the Tibet. Starting from Arughat and extending into the
Larkhe La pass
, the area covers six climatic zones:
the tropical and sub-tropical zone, elevation varies from 1,000–2,000 metres (3,300–6,600 ft)
the temperate zone (within elevation range of 2,000–3,000 metres (6,600–9,800 ft)
the sub-alpine zone elevation range of 3,000–4,000 metres (9,800–13,100 ft)
the alpine zone, a range of 4,000–5,000 metres (13,000–16,000 ft)) meadows
and the arctic zone with permanent snow lying above 4,500 metres (14,800 ft).
The zones coalesce with the variation of the altitude from about 600 metres (2,000 ft) in the tropical zone to the 8,156 metres (26,759 ft) summit of Manaslu in the arctic zone.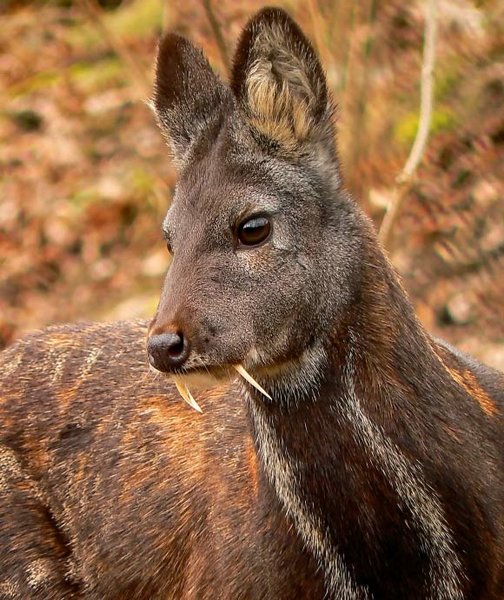 Due to its unique location,
Manaslu
features great bio-diversity. It is a sanctuary to many endangered species, including
snow leopards
, red pandas, lynx, asian black bear,
Assam macaque
,
Himalayan musk deer
,
blue sheep
(which is actually grey with occasional blue sheen to the fur) and many others.
Manaslu
region houses over 110 kinds of birds, 33 mammals, 11 butterflies and 3 reptiles. Hunting is prohibited; the main military force standing guard of wildlife is the monks of the local monasteries.
Things to Do
Trekking
Trekking is relatively new to the mountain, it was officially permitted only in 1991. The most famous is a route 177km long that skirts the Manaslu massif and follows a very old salt-trading route along the Burhi Gandak River. The highest point reaches 5,106m and it is called the Larkya La. What is there to see? 10 peaks over 6,500 metres (21,300 ft) are visible, including a few over 7,000 metres (23,000 ft).
T
he low-to-high range of altitudes presents such varied flora and fauna
and mostly a wide cultural spectrum which includes strong influences from Tibet mixing with typical and diverse Nepalese culture and ethnicity. Well, the contrasting ascent and descent gradients and the spacing of lodges at the higher altitudes represent the area as the best trekking destination of Nepal. Manaslu trek is also praised for its trails by numerous teahouses.
The trekking route is through
mountainous terrain prone to the consequences of monsoon rainfall, landslides and landfalls
, it encounters with passing yaks, and hypothermia and altitude sickness are common. Larkya La Pass is the highest point you shall ascend in this trek, which is prone to an unprecedented storm, through exposed and rough terrain. Though it doesn't have any sharp edge, you would keep your legs working overlooking the distant prayer flags blowing in the wind. You need to go through series of ups and downs and some part of the trail may be permanently covered in snow. If you are physically fit, capable of enduring long hours of walking, don't have knee or ankle problem, you can easily complete this trek. Trekking to Manaslu is thus a test of endurance.
Expect
an average walking hour to be in between 6hrs to 8hrs a day.
You should be prepared to walk for up to 10 to 12hrs in a day to cross Larkya La Pass. The number of days depends on the itinerary that you follow. Trek will be easier if you have enough acclimatization days in your itinerary.
The Manaslu trek begins either in the town of Arughat Bazaar or Gorkha Bazaar and ends in Besisahar
, which is also the starting point for the
Annapurna Circuit Trek
. Manaslu Trek falls under restricted trekking category and you r
equire special permission from Government of Nepal
. Manaslu region is also included in the great Himalayan trail, longest trekking route in the world that passes through different Himalayan countries.
Permits to Visit Manaslu
There are 3 different permits that you should acquire before visiting Manaslu:
(a)
Restricted Area Permit for Manaslu is USD 70 per week and you should pay extra US$ 10 per day if you stay longer than a week.

(b)
Manaslu Conservation Area Project (MCAP) permit fee is US$30 and
(c)
Annapurna Conservation Area Project (ACAP) permit fee is US$30.
You can get Manaslu Trek permit all by yourself from
Nepal Tourism Board Office
in Kathmandu. But remember that you cannot go alone in Restricted Manaslu Area. So, it is better to let
Government Registered Trekking Agency
handle the task of obtaining trekking permit as trekking must be organized through a government registered trekking agency for entering the restricted area.
Some rules on the Trek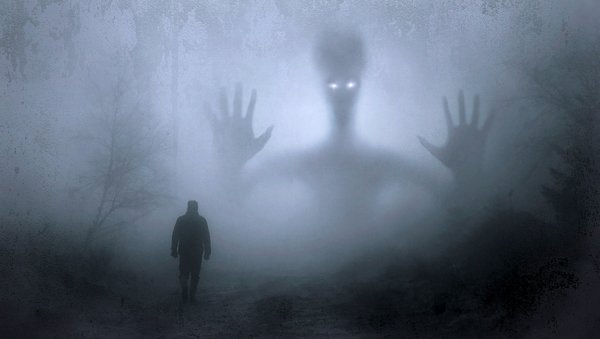 You cannot go on Manaslu Tsum Valley Treck alone, the recent change in Government policy has made it mandatory that there should be a group of minimum two persons and they should compulsorily be led by a government registered guide. Providing you are alone, you can ask for as permission from another group to join them. Alternatively, you can buy an extra permit for a ghost trekker. But remember that you will still need a guide and you will also need a real passport from another person to obtain a permit for ghost trekker.
If you have kids fond of travelling, it is possible to take introduce your offspring to the elements, but make sure you consult with your family doctor and make sure that your child is free from heart and lungs problem as there is a possibility that your child might suffer from Acute Mountain Sickness (AMS).
The best seasons to visit are spring (March to May) and autumn (September to November). Monsoon season continues from June to August while chilling cold and mist makes visibility poor during winter days that continues from Late November to February. October is the busiest month for Manaslu and Tsum Valley Trek and you can encounter with many trekkers in this month while you will meet very few trekkers if you visit Manaslu at another period.
Manaslu Running Races
Fed up with old tried cross-country running? Challenge yourself and hike up the standard to strive for: just go for an arduously mind-blowing race in Manaslu region. At the altitude of 5,135m, you cover 172 km in 7 stages, with the elevation change of about 10,422m. The trail race is organized every November and is definitely a must-do experience that must be felt, tried and remembered forever. Here is the
company-organiser
.
Once you've managed that, you can take up an ultra marathon challenge of 250km.
Climbing
Manaslu really puts you to a test, even though climbing it might be of moderate technical difficulty, it is the gruelling nature of this remote peak that you have to combat. Also, due to its remote and secluded location rescue operations are hampered should anything go wrong. After an arduous trek to base camp, the climber will be faced with a circuitous route up a mountain infamous for heavy snow accumulation. Avalanches and sheer exhaustion will be their major obstacles.
Traditionally, the spring or pre-monsoon season is the least hazardous for bad weather, snowfall and avalanches. Manaslu is one of the riskiest 8000ers to climb: out of roughly 300 climbs, there have been 53 deaths on the mountain so far, making it the 4th most dangerous 8000m peak after Annapurna,
Nanga Parbat
and
K2
.
Normally, there are four camps that need to be set up in the approach of the mountain. There will be a few stretches of steep climbing and crevasses from Camp I to Camp II and slippery snow climbing from Camp II to Camp III. Avalanches are a threat from Camp III to Camp IV.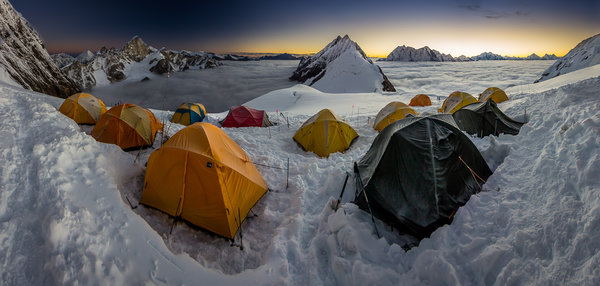 Base Camp (4,800m/15,750ft) to Camp I (5,700m/15,750ft) involves climbing over rock slabs and moraine, followed by a crevassed glacier with occasional small ice steps to Camp I. The route continues up steep slopes which lessen as the route progresses, weaving between seracs. This is the most technical section of the climb and takes between 3-6 hours.
Camp I to Camp II (6,400m/21,000ft) is considered as the technical crux of the climb with some steep sections fixed with ropes and occasional ladders. It is located at the top of the serac section of the climb on a somewhat flat area safe from danger, although this campsite can receive a lot of snow accumulation the terrain features long 40-degree snow slopes with a few vertical ice steps where front-point cramponing is required. Acclimatized climbers can complete this leg in approximately 3-4 hours. The route continues up the upper glacier before increasing in steepness as we start to approach camp three.
Camp II to Camp III (6,800m/22,310ft) the route continues up the upper glacier before increasing in steepness. This camp is notorious for strong winds so make sure your tents have bombproof anchors. The climb from camp two to camp three is one of the shortest on the mountain and takes between 1.5-3 hours.
From III to Camp IV (7,450m/24,445ft) there is 550m of strenuous climbing to Camp IV. The route continues up the remaining glacier weaving through seracs with some short steep sections of ice and snow which will have fixed rope in place for safety. There is an exposed traverse with remains of past expeditions in the shape of old abandoned and destroyed tents. The climb from camp three to camp four takes up between 4-8 hours.
Camp IV to the Mt. Manaslu (8,163m/26,781ft). Summit day starts well before dawn and the climb should take about 6-7 hrs. The climbing is not technical, but any summit day on an 8000m peak is unforgettable. The route climbs three separate tiered plateaus before arriving at the final pyramid slope. From here another short steep slope below the immediate summit is climbed until reaching the fore-summit. The true summit is reached with an exposed technical traverse for around 70 meters in linear distance and this section needs to have fixed rope in place. The climb from camp four to the summit takes between 4-8 hours with 2-4 hours for the descent to camp four.
Climbing Records
In 2011, Arjun Vajpai an Indian mountaineer became the youngest climber in the world to have summitted Manaslu at the age of 18.
September 25, 2014 – Polish ski-mountaineer Andrzei Bargiel set a record time from base camp to summit at 14 hours 5 minutes and also record time for base-peak-base of 21 hours 14 minutes.
Paragliding
There is hardly anything that can compare to a free flight high above astounding mountain landscapes.
Paragliding
is the purest form of flying by using the elements and rising currents of warm air, you can stay aloft for many hours and travel big distance. The simple aircraft fits easily into a rucksack and weights about 10kg with the full experience of the extreme scenic dignity.
The flying season starts in November and lasts until February, however, the best months to fly more safely are November and December.
The main area for flying in Nepal is the Annapurna region, more specifically the
Pokhara
valley. The micro-climate of the valley makes it an ideal area for flying, with far more constant conditions than the Kathmandu valley 150km east. The gliding is also offered in Mahabharat range however, Pokhara welcomes many more visitors as it has a beautiful lakeside town at the bottom of the Annapurna Himal.
The starting point for the flight is
Sarangkot
(1592m), which offers great views of Fewa Lake, where the sunrise and sunset rays land in. If you want to do some paragliding, you do not need to have experience, as the qualified pilots will provide you with a full briefing before you launch. You can master ridge soaring and thermal flying, then focusing on a cross-country flight. The challenge and adventure of flying in unfamiliar surroundings are unbeatable.
Should you feel paragliding does not provide enough drive, try skydiving.
Have You Ever Had Manaslu Experience?
Let us know about your experience in the comments below. We would love to hear your story.