Curiosity is a mother of creation. It drives you to explore and go deep into the matter, research up to the moment when your eyes open wide at the ingenuity of a simple solution, and you feel awesomely great. Oftentimes it is simply because you just finally came up with the answer. There is nothing like a treasure found with your own effort, is there? You feel a proud 'god-almighty', and jump with joy. During endeavours, regardless whether you are on your own or in a group of friends, curiosity is a marvelous power that turns us all into truffle dogs, eager to discover something fascinating: a breathtaking view, some curious news, trivia that only few people know.
It does not matter why or how often you travel. It is all about what you feel while being on that journey.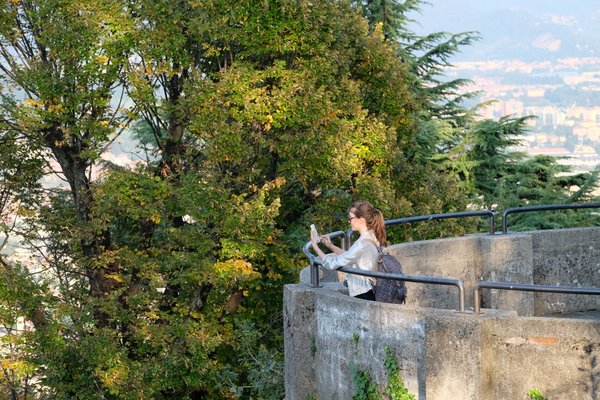 Planning a trip or enjoying the experience?
This is no big secret: proper planning either of a journey or of a trip, even a short way home, requires time and caution which, most of the times, is hard to find. Therefore, nowadays it is quite common to book a vacation, catch a plane and get to wonderful places without being aware of what they could offer.
The classic guidebooks overwhelm you with information to such an extent that the choice becomes too hard and not so immediate. Tourist offices usually welcome you with long queues and even longer application forms or paper sheets to fill just to go to a single attraction.
Today, technology is a great tool that enhances our travel experience. Apps and websites that can come to the aid are endless, but there is one app that stands out for its ease of use, route organization and a perfect combination between playful and cultural features. I'm talking about Bergamo Quest.
Bergamo Quest: discovering a city while playing
Wouldn't it be great if, just by one click, we were provided with a map of the city where we are in that very moment and, at the same time, with a geolocalized system that helps us not to miss any information about all the most beautiful spots? Bergamo Quest is all this and much more.

It is a brand new app, available both for iOS and Android which makes us see the sights through an engaging game.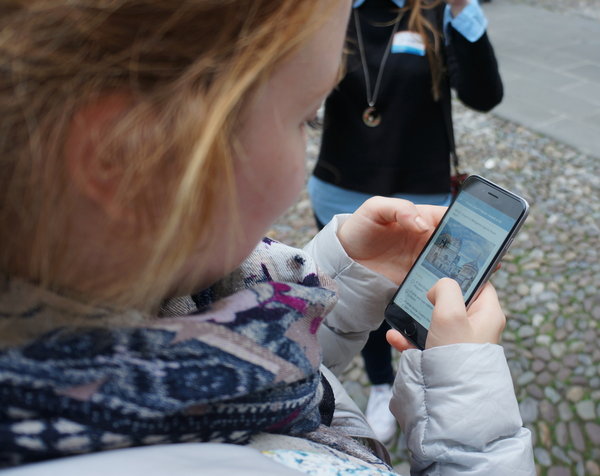 How does Bergamo Quest work?

It is very simple and exciting: quizzes and puzzles are a sort of a map that paves an addictive treasure hunt.
The city is mapped and different points of interest are highlighted all over the area. The moment you are approaching, a pop-up is activated warning you that you are close to something remarkable. Then, a question tests your knowledge: we added a few suggestions in case you have doubts and, as soon as you choose the correct answer, the entire description of the attraction is displayed on your mobile and it is also followed by a nice extra. Each correct answer assigns you a number of points, until you reach the final award when you complete the whole quest.
It is like having an interactive encyclopedia at your fingertips.
What if I don't have any Internet connection?

Are you a foreign tourist or do you just want to save some Gigabytes? Bergamo Quest can supply all the comforts through a simple tool, anytime you need. Therefore, you just need to download all the contents in advance, when you find a wi-fi connection. Once in town, the app will perfectly work even if you set the offline mode.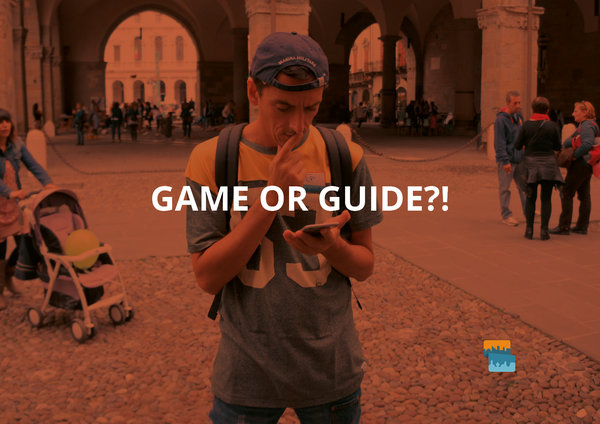 Enjoy Bergamo like a local
Bergamo Quest makes tourists feel like locals, and at the same time it is an opportunity to challenge the people from Bergamo to test their knowledge about their own city. This is the great strength of this app: a fun source of information that enables people to find out a lot about the beauty of the place where they live and to offer a simple yet fancy solution to all the tourists who do not know the city and want to discover it in a new exciting way.

Who was the genius of opera music that gave his name to the theater and a museum of Bergamo?

The most famous Medea is the one from Greece, but who is the Medea of ​​Bergamo?

If you want to know Bergamo, you have to taste its famous stuffed pasta... that has a particular name. What is the culinary signature of the Bergamo area?

These and 28 more puzzles are the challenge to the perfect discovery.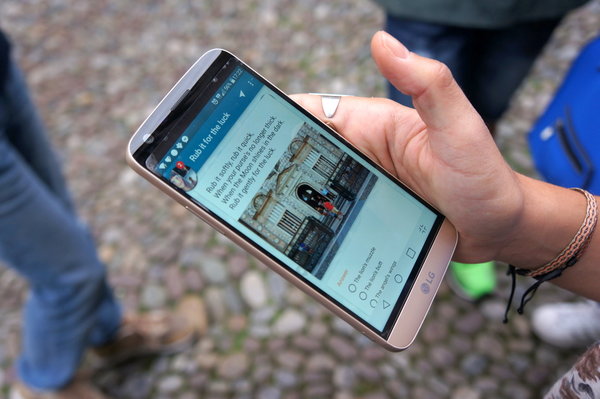 Bergamo is the first town where this service is supplied, it is a hidden gem of Italy, whose wonders are simply astounding if you take a closer look.
Are you intrigued? I hope so, and just remember: "Curiosity killed the cat, but satisfaction brought it back."
Download Bergamo Quest