We live here, we love it, we want to share. Lake Como and the City have attracted millions of people since time immemorial. Yet, did all of them have good quality time? Some did because they listened to the locals and were not baffled when invited to the green dragon. Some did not, because wiki pages were not sufficient enough to give a deep insight into what the city and the lake live and breathe with.
Lake Como is the lake with many names, the shore for cozy towns, the home to illustrious villas. It has a shape of a man, with the cities of Como and Lecco at its feet and a jewel of Bellagio estate in its core. We developed the most convenient routes that cover history and culture from Ancient Roman through Medieval to Neoclassical ages.
Have you ever had a feeling after visiting an awesome place that you have missed something? You can forget that sadness if you follow our guide. We leave no stone unturned to ensure you will have the experience of a lifetime here.
And one more thing: stroke the frog gently for good luck! (Read the guide and you will know what amphibian grants your wishes 😃)
Fun Facts about Como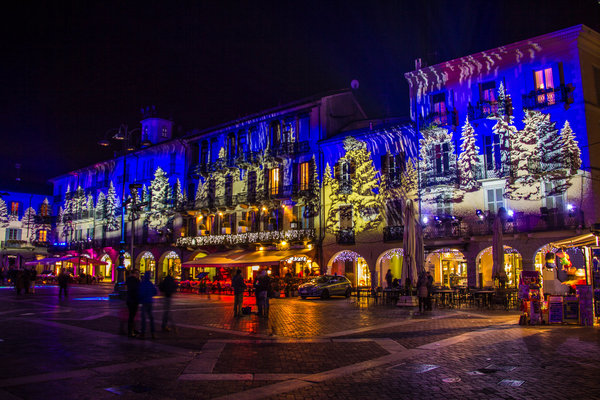 Top Attractions in Como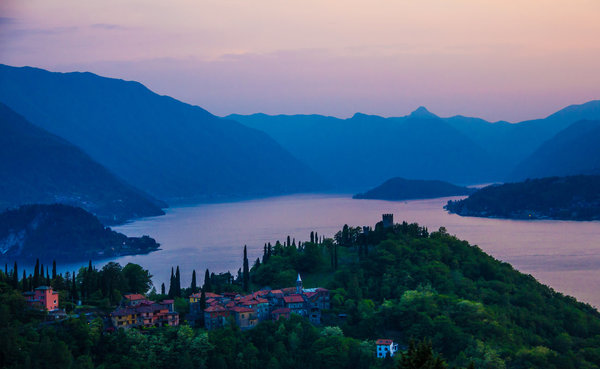 Things not to miss by Lake Como
What to eat in Como
Lake is everything for Como, it gives joy, it gives life, and it gives food. Most local dishes feature lake fish that is savoury, juicy and flamboyantly toothsome. Never mind the bones, the fish is cooked with such mastery that you can hardly find any, or if you still manage to find the bones, they are easily extractable. On some menus fish even goes before the meat!
Also, there is a lucky charm of a frog for tourists and pedestrians. It is on the Door of the Frog in Como's cathedral, if you stroke the remainder of the frog sculpture on the door, it will bring you luck.
Polenta
Missoltini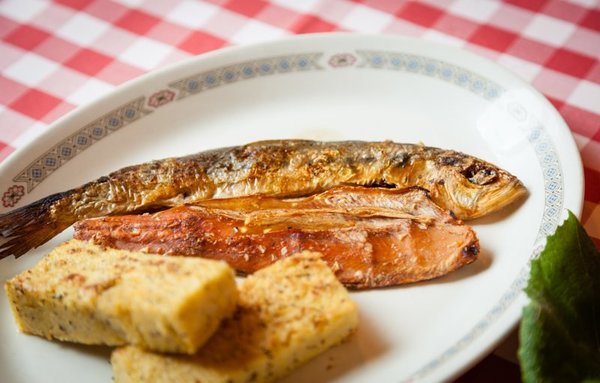 Pasta
It is unusual to see buckwheat flour in the recipe, as it always used to be synonymous with poverty. However, this exotic grain which originated in southern Siberian regions (or Russia), is highly beneficial for your health as it contains a particular antioxidant called resveratrol. This substance can combat free radicals of oxygen which are believed to be responsible for aging. Resveratrol is usually found in red wines (or otherwise obtained by the fermentation of the peel) and wines of "mountains" (ultraviolet rays stimulate its production); however, being a volatile substance, it disappears in a few hours if the bottle is left open. But Resveratrol is not the exclusive prerogative of the grape; it is contained in several other plants: peanuts, raspberries, mulberries ... and, unbelievable, in buckwheat!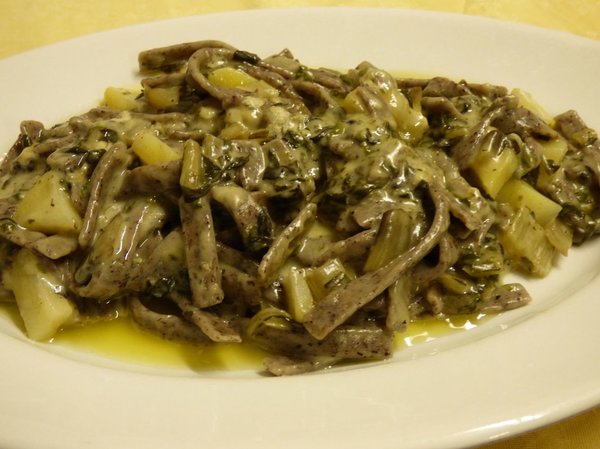 Dolce
Como is heaven for a sweet-tooth. Ice-creams and cakes are so irresistibly fancy and appetizing that the word 'no' disappears from your vocab, sometimes together with your thin waist.
Getting to Como
The city of Como is very well connected to Milan. There are regular trains running every hour from Milan Centrale and Milan Cadorna to Como. Very comfortable Swiss trains from Como San Giovanni station to Milano Centrale are slightly faster (less than 40 minutes with stops in Seregno and Monza) just for 4.70 Euros. On the other hand, Milano Cadorna train station is very close to Castello Sforzesco and all the sights of the historical center of Milan, so it is more convenient for a walk.
Getting to Como from Malpensa airport is also a short 1-hour commute and requires a quick switch at Saronno railroad station.
The A4 highway linking Milan and Switzerland goes in close proximity to Como, so traveling by car is also convenient.
Where to stay in Como
Price / Quality ratio:
Budget options & Family options:
Very local and adventurous:
Tips for travellers to Como
Tired after a wandering around the city, take funicular in the afternoon and go up to Brunate, take a walk to the lighthouse of the First World War. At sunset, enjoy Italian slow life with aperitif or dinner in one of the restaurants with a great view of the lake from above.
Visiting during July & August, keep in mind that these months are quite hot and you may want to have a swim or enjoy the parks in Como. Therefore, take a boat and travel up to Menaggio or Bellagio, both towns have wonderful beaches with access to the lake and swimming pools both for children and adults. Being around, do not forget to visit villas and parks, do some small shopping and devour the local food (there are several small producers of olive oil, which has very delicate flavor respected all through to the south of Italy; and local wine, the real treasure is Sforzato or Nebbiolo).
Some tips:
Day trips from Como
Como is a perfect base for exploring lakes district of Italy. Apart from the lake itself there are numerous opportunities around:
Know Como better
People of the area are called "comaschi", they are quite a close ethnicity speaking their own dialect, which is a mix of Italian, a bit of French and Austrian.
If you want to fully experience all the richness of the lake, book a room at Villa D'Este in Cernobbio, Grand hotel in Tremezzo or Grand Hotel Villa Serbelloni, order an Aperol Spritz and enjoy your view from the pools of some of the most beautiful hotels placed in historical villas of Italy.
Italy is a country where it is quite easy to travel with children, most of the restaurants offer a menu for children, do not hesitate to ask the waiter to warm up a bottle of milk or help you to find a changing place.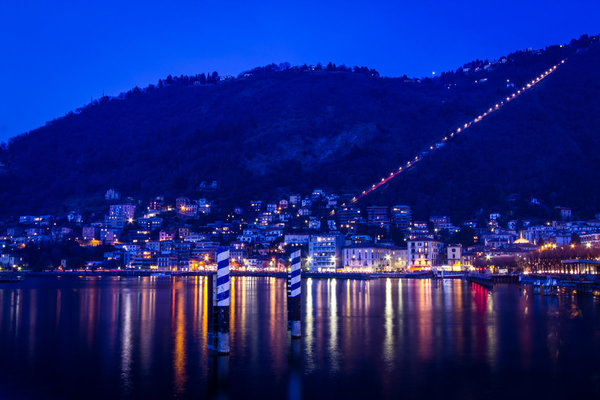 Useful links for travelers