So you've heard about the German city of Cologne, but you're not yet 100% convinced you should visit… Well, we were just recently there and we thought it was wonderful, so here are 6 Reasons to Visit Cologne the next time you are passing by: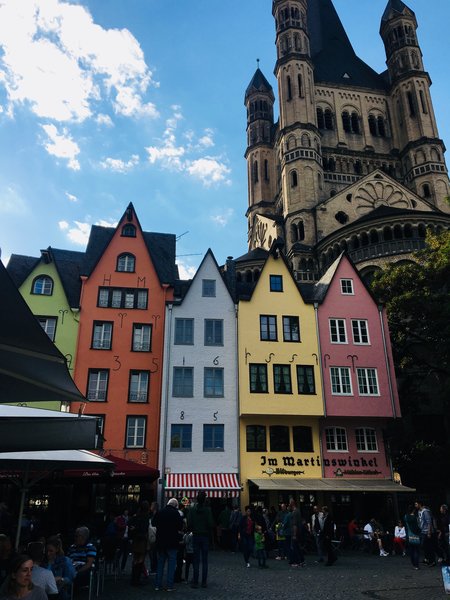 1) The Gorgeous Buildings & Architecture
One of the first things you will notice as soon as you set foot on the streets of Cologne is the gorgeous architecture. From colourful, traditional houses in a row, to magnificent bridges hovering over the main river, Cologne feels a little like a mix of Amsterdam and Paris.


One of the best things you can do in Cologne is go for a riverside walk, and enjoy the view. Over one of the bridges you can also leave a lock with the names of you and your loved one, or just appreciate the colourful mesh of metal locks spread all over the fence.


You'll definitely also notice a majestic, enormous cathedral on one of the sides of the river. Fun fact: this cathedral (called the Cologne Cathedral) actually survived both World Wars barely even getting a scratch. It was recognised and listed as a UNESCO World Heritage Site in 1996.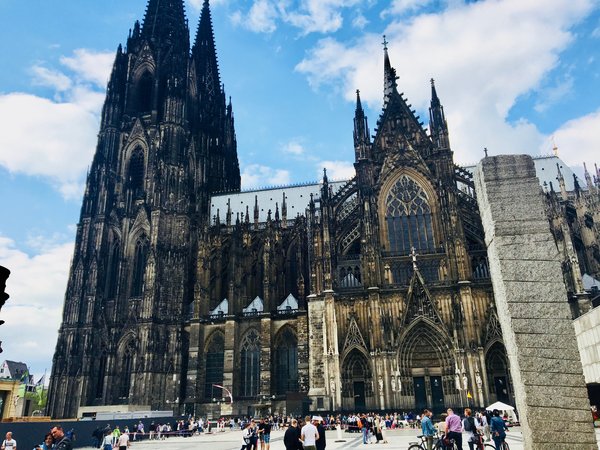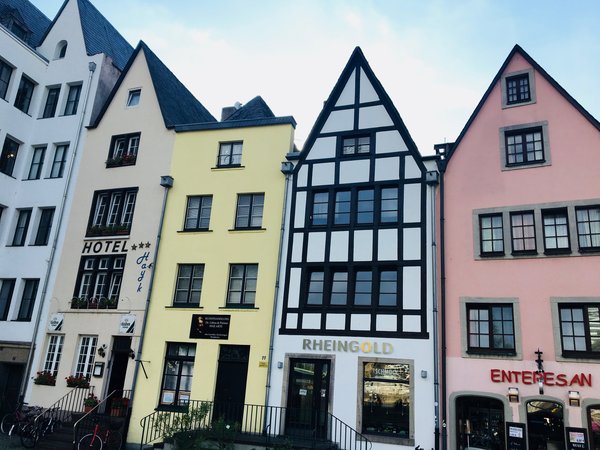 2) The Chocolate Museum
Must I say more? This delicious museum is located in the harbour of the river (Rheinau) and is actually visible from pretty far away seeing as it is a huge glass building that resembles a ship. In the main mirror, a gold statue can be spotted which is actually partially made of chocolate. The museum is located not far from the Cathedral. It features 9 exhibition areas, and plenty of chocolate to please various different taste buds!
The museum is open Monday to Friday (10am to 6pm), Saturdays/Sundays/Bank Holidays (11am to 7pm), and is closed on Mondays from January to March, and in November. Adults pay 11,5€ to enter, children 7,5€, children under 6 enter for free, and students pay 9€.
You can check out the (English) website for more information
here
.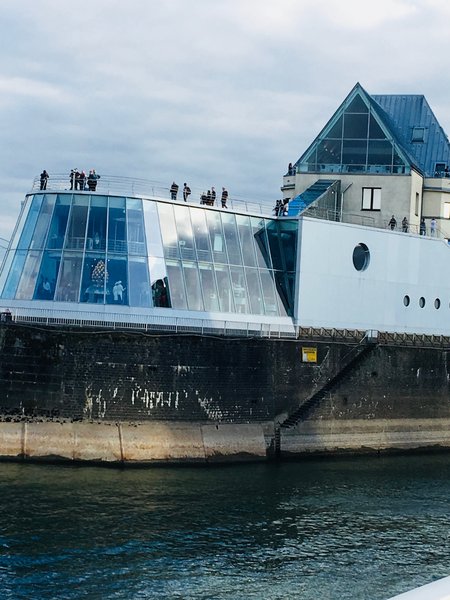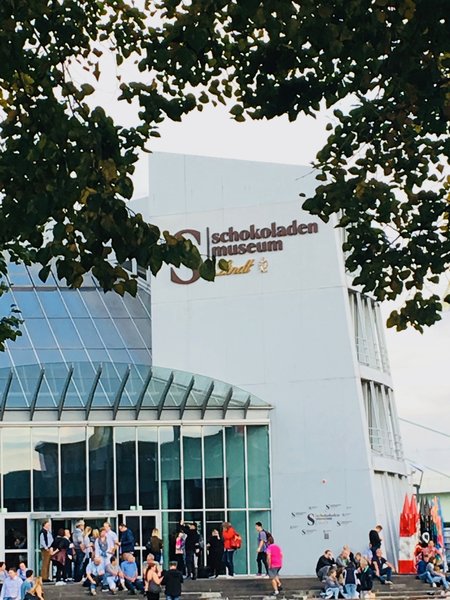 3) The Yearly Carnaval in November
In previous articles we have raved about the Dutch Carnaval traditions, and now it is time we mention the Cologne ones as well! Cologne is famous for its yearly Carnaval, and it is actually one of Germany's largest festivals. Millions of people travel to Cologne, starting November 11th, which is when the celebrations kick off, but mostly around lent which is when the celebrations are at full force. Bring along your most colorful/fun outfit, and join the locals in a party filled with celebration, beer, and live music and parades.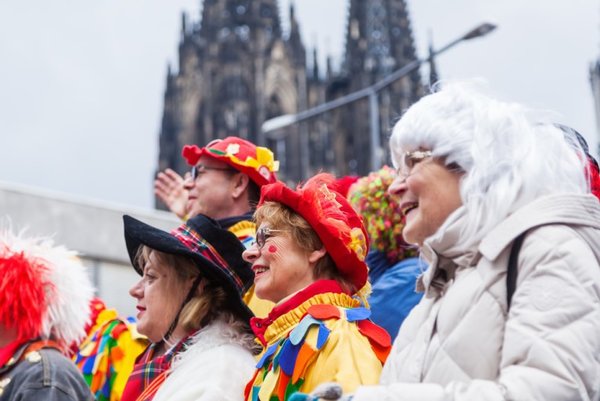 4) The Christmas Markets in December
If we mention the Cologne Carnaval then we definitely have to mention the Christmas Markets. If you hadn't heard about it yet, Cologne hosts one of the most gorgeous Christmas Markets around. The town gets meticulously decorated for the Christmas event, and fills up with little merchandise and food stands for visitors to enjoy. This year, it will take place between the 26th of November and the 23rd of December, and we highly recommend you come and visit. Every year, millions of tourists come to Cologne to check out this wonderful market.
You can get more information about the market
here
.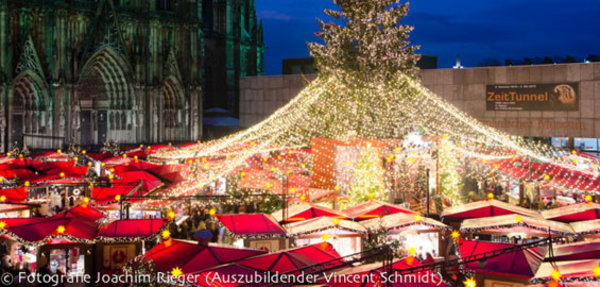 5) The Local Beer
In case you didn't know Cologne actually has its very own local brew called Kölsch. Their brew is actually a really big part of the Cologne's culture, with locals being very loyal to their brew and local pubs promoting it a lot. It is traditionally served in 200ml glasses, which is actually a small serving when it comes to German beer. There are around 25 breweries in the area that produce this brew, and it is known for being pale and top-fermented.  We tried it and personally, we highly enjoyed it, so we recommend you do the same if you are a fan of beer (and of age, of course).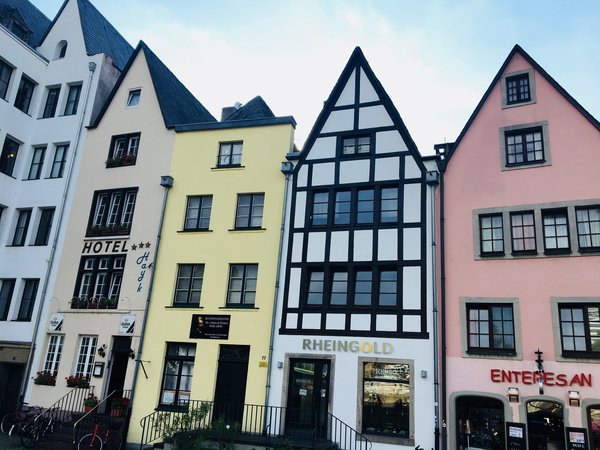 6) The Lovely People
Last but certainly not least, the lovely locals of Cologne are a wonderful reason to visit the city. Did you know that in Germany, Cologne locals are actually known for how welcoming, liberal, tolerant they are? They are actually considered some of Germany's most friendly population! This shows in several forms, such as the fact that they call themselves Germany's self-proclaimed gay capital, and they promote and embrace their LGBTQ peers. You'll find that gay pride parades are very common, and there are hundreds of gay bars and pubs around the city.


In fact, they actually have a set of 11 ground rules known as the "Kölsche Grundgesetz", which are meant to guide locals through their daily life attitudes and has also shaped their welcoming, life-positive mentality (and is why they do not take life to seriously). 
Now that we have convinced you, what are you waiting for? Plan your trip to Cologne (the Christmas Markets are around the corner) and leave some pictures in the comments down below.