Situated a short 40 kilometres from Lisbon, Portugal's capital, is the small town of Azeitão. This wonderful town has something special waiting for every visitor: from cheese to wine to pastries, as well as architectural wonders and natural beaches, there isn't a single person this place cannot please. If you find yourself in Lisbon, crossing the bridge for the day to head to Setúbal will make for a wonderful little day trip that will be sure to fill your hearts (and bellies). Here are the 5 top reasons for why you should visit Azeitão:
1) They have incredible cheese (named the best in the country!)
The Azeitão Cheese ("Queijo de Azeitão") is a Portuguese sheep's cheese produced in this little town, many times named Portugal's best cheese. It's production is a very well protected secret which is protected by European Union legislation. It is produced in Setúbal, but also in the towns of Palmela and Sesimbra. This creamy cheese is perfect on top of toast as a starter, and is shaped like a cylinder about 5 cm tall and 8 cm in diameter. Even though sizes sometimes vary, the traditional cheese usually conforms to these standards. It is cured from 20 days, and it is usually sold wrapped in vegetable paper with the traditional sticker on it. The outside is typically harder, with a very soft and creamy inside. Whilst it's smell isn't the most pleasant, the taste will leave any cheese lover pining for more.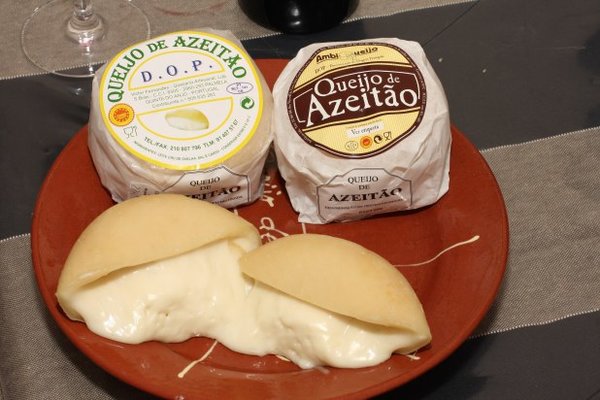 2) You can try their famous and delicious "Torta de Azeitão"
Now that we have introduced you to the wonder Azeitão Cheese as your starter, it is about time that you meet your desert. This delicious soft pastry is filled with a creamy inside, and is definitely worth trying if you're in the region. It was created by Manuel Rodrigues and his family in the early 1900s, and it has been a hit ever since. His wife, D. Maria Albina, is also the inventor of the S-shaped cookies you can find in Azeitão. A very fun fact about this region is that, if you pay close attention to the drawings on the blue and white traditional tiles, you will almost certainly find drawings of both these pastries as well as the cheese and wine which are all very characteristically from this area.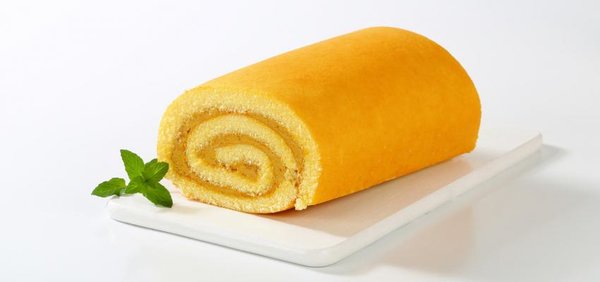 3) Their little village, buildings, and architecture will take you back in time
Azeitão is filled with country palaces, cute white buildings made of stone with beautiful colourful details, and ancient fountains. Right when you enter the village you will encounter the classical palace of the Távoras. You should definitely research the history behind this palace if you are into historical events seeing as this gorgeous place is filled with stories and tales that are all true. In the centre of town, which I will talk more about in the next point and you can also check out on this route HERE, is the José Maria da Fonseca cellars. These cellars are known for producing the region's famous Moscatel wine, and it is definitely worth a visit. Another house that is definitely worth visiting is the Quinta da Bacalhôa, which has several times been consider one of the loveliest country houses in Portugal. All over town there are small and large fountains and almost all of them feature a fresh, drinkable water tap, which will give you a feel for how people used to fill their water bottles. All of these things considered, every little detail about this town is gorgeous and definitely worth exploring.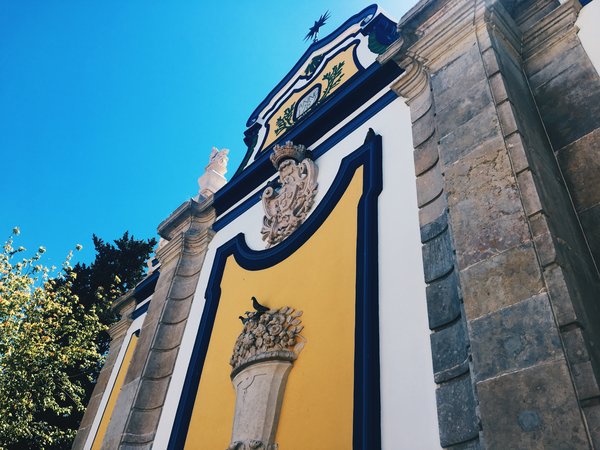 4) They are famous for their wines and liquors, including the Jose Maria da Fonseca wines
The Jose Maria da Fonseca winery is located in a very central location of the town of Azeitão, and open all year round for visitors to come try their famous Moscatel wine. Da Fonseca also has a wide collection of its own red and white wines, which are very popular. Here you'll be able to try their wine as well as discover the magical process through which these drinks are created. Azeitão is a great place for wine lovers to come explore new textures, aromas, and tastes. You can find out more about them by visiting their website
here
.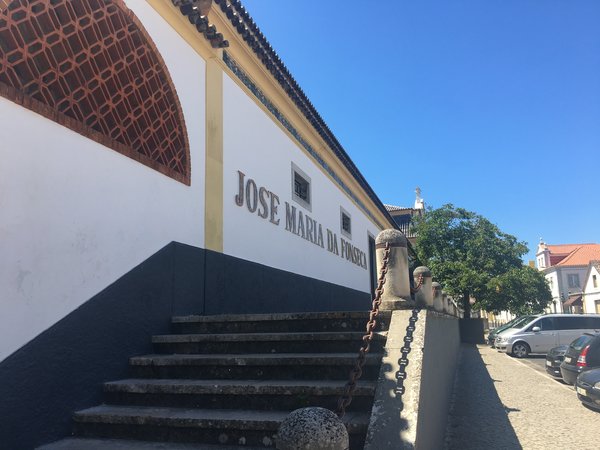 5) In Azeitão you can find one of Portugal's prettiest beaches
Last but definitely not least, Azeitão is actually the home of one of Portugal's prettiest beaches. While Portugal has a lot of famous beaches, it also has a lot of hidden gems that only locals know about, and this is one of them. A lot of people argue that the beach at Portinho da Arrábida is actually the best beach of Portugal. It is 12km south of Azeitão, and features beautiful shades of blue water. You'll also be able to find incredible restaurants beachside that'll serve you fresh fish with a gorgeous view.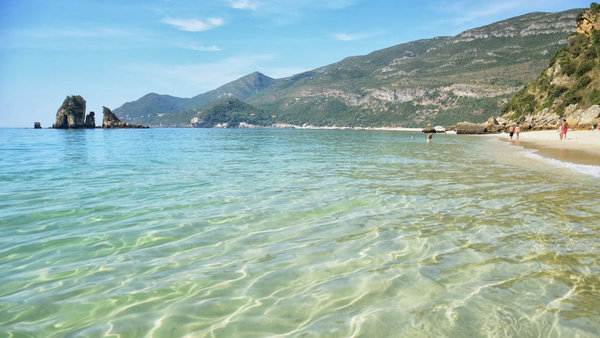 We hope to have convinced you to book your trip to Setúbal, and enjoy the wine, cheese, pastries, and views!