Bergamo, an ancient city founded by the Celts, is one of the most beautiful, Italian cities, and today the capital of the Province of Bergamo. It is situated close to the Bergamo Alps, at an elevation of roughly 249 meters (817 ft.)
I was absolutely stunned the first time I set foot in it. The Citta Alta (upper city) looked so medieval and authentic that it felt as if I was a Roman soldier patrolling the streets during the reign of the Roman Empire in 49 BC. I was ecstatic! Everywhere I looked was something old, something with a secret to tell, something to explore and discover.
City Facts & Statistics:
City Name: Bergamo
Country: Italy
Region: Lombardy
Area Coverage: 39.6km2 (15.4 sq Miles)
Current Population: 119 381
(Source Reference: City Population)
But why visit Bergamo? What makes this small city worth your time and money?
I asked myself the above questions and came to the conclusion that Bergamo is worth a visit for a variety of reasons. Not only will you find an enormous amount of historical buildings here, but also you will notice the city having a certain charm it executes everywhere you go. As I walked alongside the ancient 6,200-meter long Venetian wall, I did come to learn some very fascinating and interesting facts, facts I didn't even know existed until then. I am going to share them here with you. Enjoy, and welcome to Bergamo – the city of artistic treasure and medieval charm.

Another reason to visit Bergamo is to play our recent game Bergamo Quest available for free on iOS and Android. In the game you need to solve puzzles hidden throughout the old streets of Bergamo. Here are the links to download it:
10 INTERESTING FACTS ABOUT BERGAMO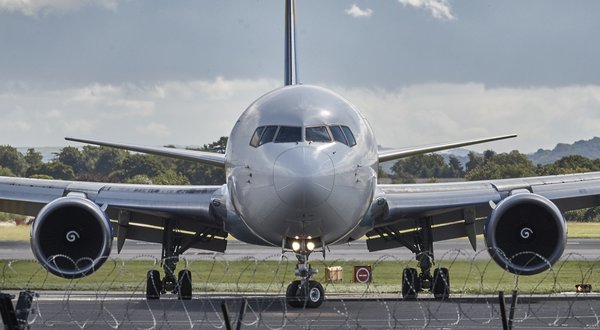 Numero 10: Bergamo is well connected
One would think that a small city such as Bergamo (with only 119 381 inhabitants) would be too small to harbor an international airport. But Alas! I realized my assumption was very wrong; an international airport of distinction is what you will indeed find here. The II Caravaggio International Airport to be exact, which is also the third-busiest airport in the whole of Italy.
Interesting Fact II: It is said the airport received more than 10.5 million travellers in 2015, and connects passengers with Europe and the Mediterranean.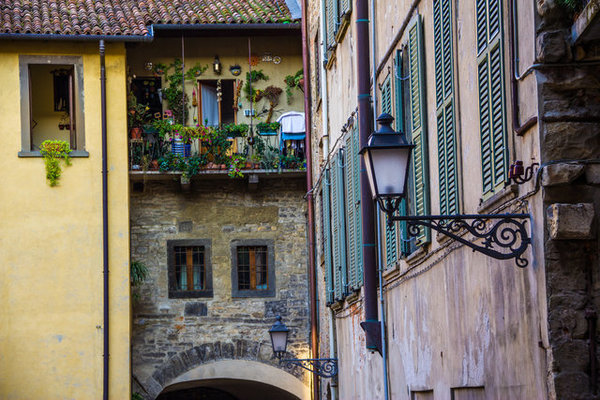 Numero 9: Bergamo underwater
When I researched the origins of the Alps and the Bergamo area, I did learn something really fascinating.
Imagine for a moment you are standing next to the house in this picture in a typical Bergamo courtyard in the year 2016. Now rewind, take yourself back 220 million years, and guess what?
Yes, you guessed correctly, you would need to swim for your life. Swim! Swim!
220 million years ago was the Bergamo area covered with water during the Norian period. The area had a warm climate, was mostly covered with water, but had small islands scattered throughout. It looked quite similar to modern day Bahamas.
As the water dried and organism died, they settle on the ground and were covered with sediments. Over time did these fossilize. That is why some of the greatest Norian fossils and deposits are found close to Bergamo in the Alpine foothills. These fossils are now world-famous and of tremendous scientific value. You will be able to view these fossils in the Natural Science Museum of Bergamo (Museo Civico Scienze Naturali.)
(For more scientific information about the history of Bergamo and its fossils, visit here)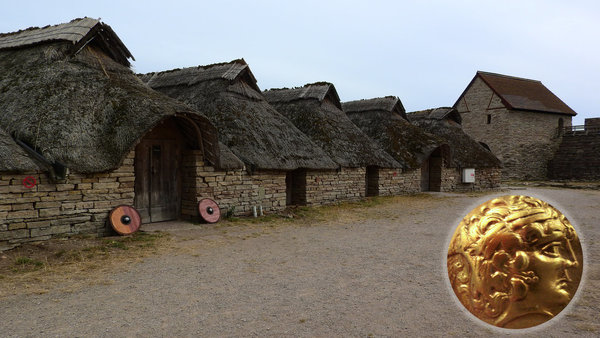 Numero 8: The first occupation and settlement of Bergamo's goes way back...
Not just way back as in hundred, two-hundred or even five-hundred years, way back as in before 49 BC.
Bergamo was originally founded and settled by a Celtic tribe known as the Cenomani. The Cenomani was an ancient tribe that occupied territory mostly north of the modern day Po River. One has to be careful though not to confuse these Cisalpine Gaul's with the better known Gallia Celtic Cenomani whom Julius Ceaser encountered. There seems to be a difference between the two tribes, and no one knows if they were actually related to one another or not.
The city became a Roman municipality around the year 49 BC.
Interesting Fact: Since Bergamo was en-route to the city of Friuli, and not far from Raetia, was it an important midway city during the Roman times and located on a strategic vantage point during military campaigns. (The influence of Roman architecture is evident in the upper city area of Bergamo.)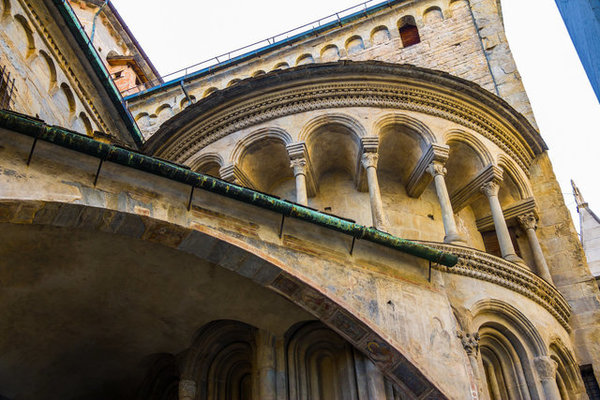 Numero 7: The largest romanesque church of Santa Maria Maggiore was a place of music
As I walked through the upper and lower city of Bergamo, did I instantly become aware of the artistic nature of the city, the people and children. Music, art and craftsmanship is evident everywhere you go.
Therefore is it no wonder that I discover the Santa Maria Maggiore Church along the way; the largest of it's kind. This medieval European style church was built in 1137, and has a significant amount of circular arches, as is characteristic of the Romanesque Architectural style of the time. I did not find it surprising at all when I heard the church was used for well over 800 years in the teaching of music and singing. Eight-hundred-years? Amazing!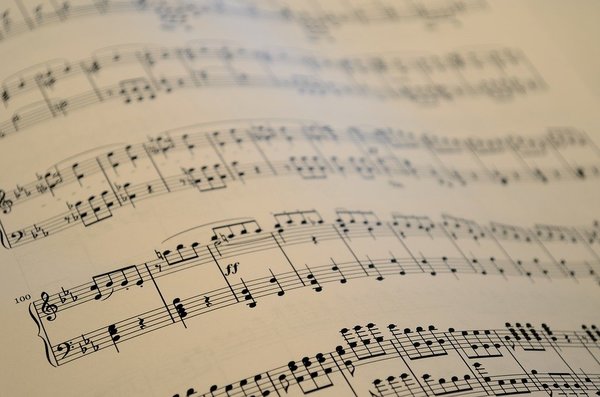 Numero 6: Some of the most prominent musicians and composers of their time were born in Bergamo
With a church that's been teaching music and singing for more than 800 years, should it come as no surprise that some of the most prominent Italian composers hails from here.
And that is exactly true. Bergamo is home to some of the most legendary Italian composers. To name but a few: Gaspero Alberti (Italian Composer - 1485 – 1560), Pietro Locatelli (Violinist and Baroque Composer1695 - 1764), Gaetano Donizetti (Italian Composer - 1797 – 1848), the noteworthy Italian Composer, Allessandro Grandi (1586 - 1630), was regarded next to Monteverdi as one of the most influential composers of the time. Antonio Lolli, Fabrizio Frigeni, Alfredo Piatti, Gianandrea Gavazzeni, Roby Facchinetti, Gianluigi Trovesi, Tarquinio Merula (the founder of the early sonata.)
Numero 5: Bergamo has close ties to american footbal
From the ancient traditions of music, art and singing, do I discover another remarkable fact about the city, this time of the modern kind.
The Bergamo Lions, an American Football team from the city of Bergamo, is compiled of players from Canada, the USA and Italy.A list of stadiums can be found here.
It is quite noteworthy that Italian-born players are unpaid, while Canadian and US players have been paid to play for the team. The team has done pretty well, winning the Eurobowl in 2000, 2001 and 2002, and were unbeaten in the Superbowl Italiano for 10 years running from 1998 until 2008.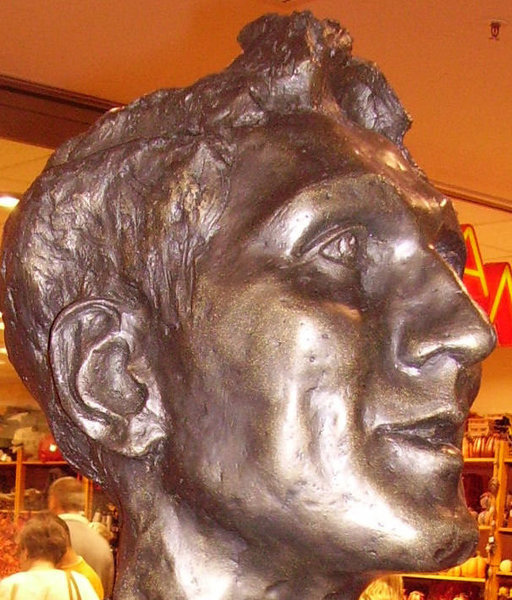 Numero 4: A Most Famous Juggler
Enrico Rastelli (1896 – 1931) was one of the most famous and technical Italian acrobats, jugglers and performers the world has ever seen. He was born to parents who were both performers and part of a circus family in Samara, Russia. (But spent the last years of his live in Bergamo until his early death in 1931.)
He is today noted and praised for his contribution to the art of juggling, while his world record stood strong till very recently.
Numero 3: WWII had little effect on the city
Most cities within Italy suffered considerable losses and destruction during World War II, but luckily was most parts within Bergamo spared this destruction. That is why you will find most archaeological and historical sights in the city intact today, and in good condition.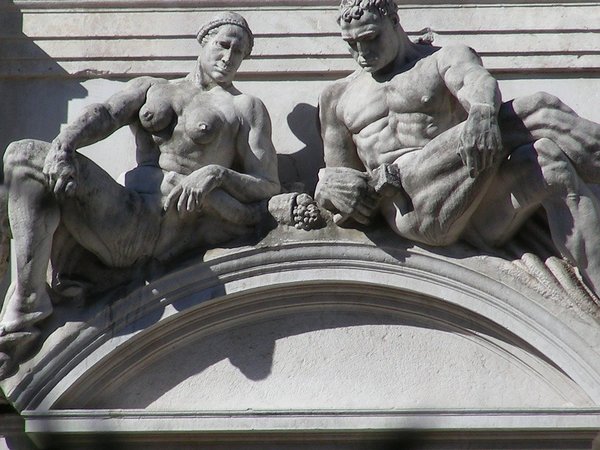 Numero 2: Bergamo - home to famous painters, sculptors, engineers, professors and fashion designers
As I walked along the many cobblestone pathways within the city, enjoying a coffee or two at a small restaurant on the corner of a street, did I become aware of something strange . . . A feeling of awe. I suddenly realized I was walking where once before walked many famous and notable Bergamo citizens.
One such a noteworthy figure is Giovanni Paolo Cavagna, (1550 – 1627) famous in Bergamo for painting the, "Assumption of the Virgin," the "Nativity" and "Esther and Ahasuerus," within the church of Santa Maria Maggiore. Till this day can his work be viewed inside the church. I stand in amazement when I see his paintings for the first time.
Other noteworthy painters were Enea Salmeggia (1556-1626) and Francesco Zucco (1570-1627).
Giacomo Manzu (1908 - 1991) was amazingly enough a self-taught sculptor. He became famous in 1933 for his exhibition at the Triennale di Milano.
The Viterbi algorithm was invented by electrical engineer and Professor, Andrew Viberti, who was born in Bergamo before moving to the USA.
And last but not least we will introduce Mariuccia Mandelli to you (1925 – 2015.) She became one of the very first female fashion designers to successfully create and launch a line of men's wear. Her fashion house is famously known as, Krizia.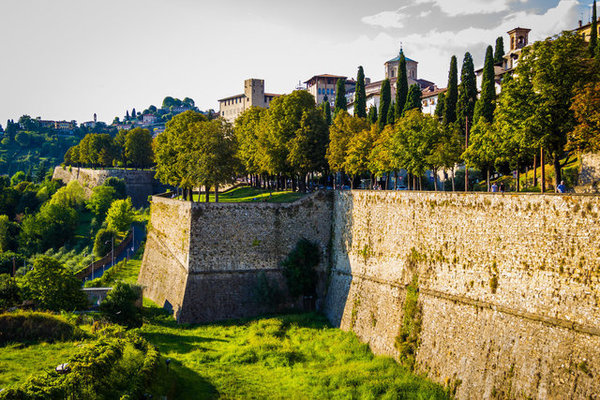 Numero 1: Bergamo is a tourist paradise
Bergamo is so rich in historical buildings, artifacts and sights that it's hard not to want to do see everything at once.
The Upper City (Citta Alta) is home to one of the most spectacular medieval towns; it even has Venetian walls dating back to the 16th Century. The Lower City (Citta Bassa) is the modern city of Bergamo.
The Citta Alta has a wealth of historical sites, locations, and buildings, leaving one astounded, surprised and in awe. As a photographer am I clicking away at every opportunity. I just didn't want to miss anything. Some of the best landscape and architectural photography can be taken here. The views are just breathtaking.
To name but a few attractions:

The Citadel (14th century),

Palazzo della Regione (12th century),

The Old Square (Piazza Vecchia), and 18th century sundial,
The Basilica di Santa Maria Maggiore (1137),
The Colleoni Chapel,
Palazzo Nuovo (17th century),
Rocca Castle (1331),
San Michele el Pozzo Bianco (12th century),
The Bergamo Catheral (17th century),
The Battistero (1340),
The Archaeological Civic Museum,
A Botanical Garden,
The Mura Veneziane (a 6,200 meter long Venetian wall.)

Did you enjoy this Blog? Experience and learn more about Bergamo from our additional resources below.
Related routes in Bergamo
Discover the top 10 attractions in Bergamo
Our next blog in our Bergamo series will be available soon on Routes.Tips. Check out our site here regularly for updated updates.
REFERENCES AND SOURCES