Winter Has Come - Discovering Game of Thrones' Filming Locations

- This article is part of the
Winter Has Come - GOT Blog Series
-
Article no:
1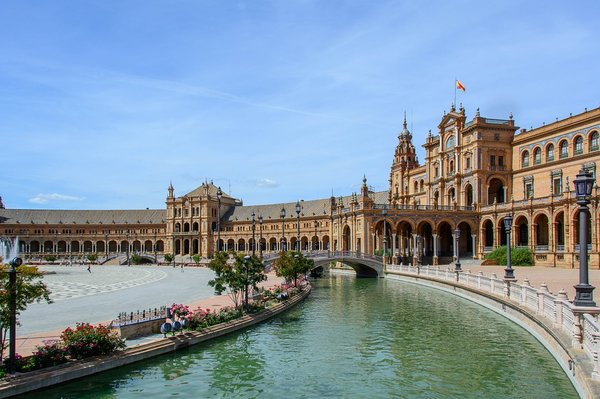 Upon my last visit to Grandma's house just last week, I happened to take a friend along. And while we were there, my friend excitedly announced, "Ooheee. Game of Thrones has finished filming in Seville and is now filming in Malpartida!"
"Oooh really!" I exclaimed. "That's fantastic news. I wish I could visit the set. The Water Gardens of Dorne has always been a beautiful setting, and if that is not all; Alcázar is one of Europe's oldest palaces."
"It is indeed," she replied.
And so we babbled on, my Grandma' fiddling her thumbs as we forgot in our excitement to include her in the conversation. Then, a moment later, very dryly she asks, "What is this Game of Thrones thing. Why have I never heard of it?"
Both my friend and me grew quiet, my friends' mouth almost falling to the floor, a frown creasing her forehead somewhat awkwardly. "Heh!" she sighed softly. She scratched her head.
I couldn't help the smile that crossed my face. My friend found it just absolutely insane that not everyone knew what Game of Thrones (GOT) was.
She said as much to Grandma. "Only the best series to ever hit television screens aunty."
But grandma just kept on frowning, a question mark etched along the lines of her old, wrinkly face. I should probably have told my friend; but I would be surprised if Grandma even knew where the off/on button to her TV was.
"Oh really," Grandma said. "I have never seen it."
"Then let me show you aunty," my friend announced excitedly. "Ill just replay the YouTube video for you."
Grandma frowned again, "YouTube? You mean the light tube in my bedroom?"
My friend froze in place. Gazed at me with a frizzled look in her eyes as if my Grandma was from another planet.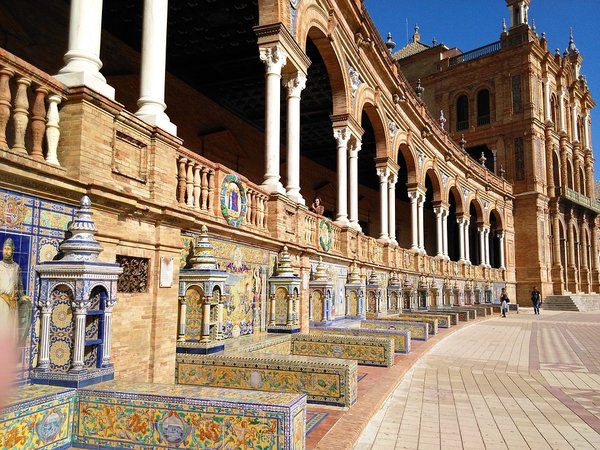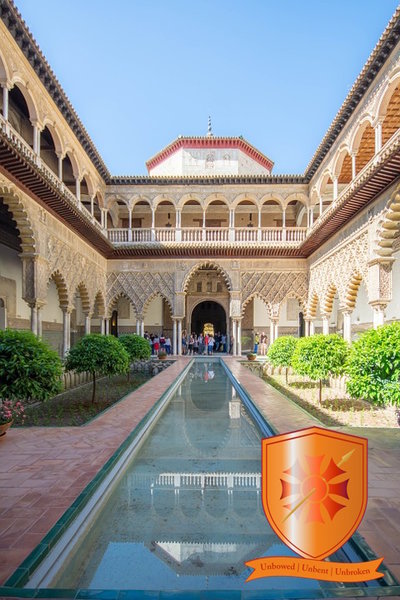 Season 6 of GOT was filmed in locations such as North Ireland, Canada, Iceland, Spain and Croatia.

Season 7 of GOT will feature countries such as Spain (Seville, Caceres, Almodovar del Rio, Santiponce, Zumaia, Bormeo, Barrika, Las Atarazanas, san Juan de Gaztelugatxe), Canary Islands, Northern Ireland, Belfast and Iceland.

Each episode of GOT costs well over $10 Million.

GOT Season 6 received the most Emmy Nominations (23) of which it won 12.

Season 7 of GOT will feature only 7 episodes compared to the usual 10.

It has become the most pirated series, with people from all over the world not wanting to wait until the series airs in their own respective countries.

Filming of Season 7 began on 31 August 2016, and is said to be complete by February 2017.

GOT is watched in more than 170 countries from around the world.

It would thus come as no surprise that fans from around the world follow everything related to Game of Thrones with keen interest. There are even individuals that travel to wherever filming is taking place, in order to just maybe, maybe get a glimpse to what the final plot might be.
A group that call themselves,
The Watchers on the Wall
, is one such a group, and has kept us up to date with some of the latest and most interesting events that happened in the world of filming Game of Throne Season 7.
For this post series, my aim is although not dabbing into the many 'spoilers' and speculation out there about the series, but rather having a look at the spectacular locations GOT is filmed at, and why these locations are significant and worth a visit.
Ps. I might although reveal why they are filming there, and what, and how it relates to the series.
So lets have a look at this week's featured GOT Filming Location:
Location:
Spain
Known in Game of Thrones as:
The Water Gardens of Dorne
and the private residence to
House Martell
.
The Alcázar, one of Europe's oldest palaces, did not become famous after being featured as the Water Gardens of Dorne and the seat of House Martell in Game of Thrones, but was famous well before that. It is actually said to be one of the most visited complexes in the world. (Although, being featured in GOT did certainly help, with visitors flocking to Seville nowadays to see the fantastic ensemble of various architectural styles. It is said that flights to Seville has increased by more than 107% in the last year.)

The Alcázar enjoys world heritage status as a UNESCO world heritage site since 1987, and is known for being the third largest Gothic palace within Europe, as well as the oldest palace to still be in use today by the royal family of Spain. (The largest being Palais des Papes located in Avignon, France)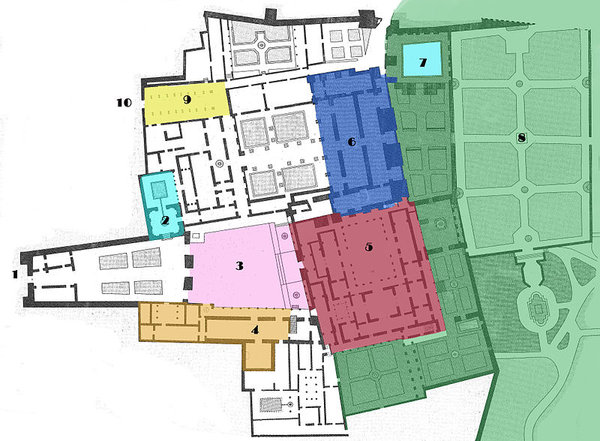 The Alcázar of Spain covers a vast area, and was first built by the Almohades (Almohad Caliphate), a movement founded by Moroccoan Berber Muslims. They called this palace they built the, Al-Muwarak. (It was only later renamed to, Alcázar.)
But the origin of the Alcázar goes even further back than that. Lets have a quick look at the timeline of events that took place:

Year 712: First occupation of Seville by Moorish conquest. They establish several royal residences in the area.

12 Century: Construction takes place by the Almohades and a palace takes form. Architecture of this time reflects Islamic influences, with features such as arabesques and calligraphy. (Today, only the following original Islamic features remain: the Sala de Justicia, Patio del Crucero, Patio de Yeso, and Patio de la Casa de Contratación.)
13 Century: The Catholic Kings of Spain reclaims the area during this time, and introduces various other types of architecture to the already existing Islamic architecture, such as Gothic, Romanesque and Renaissance, which gives the Alcazar it's unique appearance today, and is known as Mudéjar.
Middle Ages: Some buildings where completely demolished and rebuilt during this time, or additions where made.
With such diverse architectural combinations, it is no wonder the palace provides visitors with awe-inspiring insight into the 12th, 13th and later centuries, and existence. A photographers dream come true, that's for sure.
Interesting Facts about Alcázar
The Alcázar of Seville is a UNECO World Heritage Site since 1987.

It is referred to in Spanish as: Reales Alcázares de Sevilla. It directly translates to: Royal Alcazars of Seville.

Believe it or not, but the top levels of the Alcázar Palace is still in use today, which makes it the oldest royal palace still in use in Europe. (The royal family use it as their official Seville residence.)

Moorish architecture appears within the interior of the Alcázar.

The palace was featured in Season 5 of GOT in episodes 2, 6, 7 and 9, as well in other films, including Lawrence of Arabia (1962) and Kingdom of Heaven (2005).
Relationship to the Game of Thrones Series
You would have noticed several scenes filmed at Alcázar in the GOT series by now:

Season 5 – Episode 2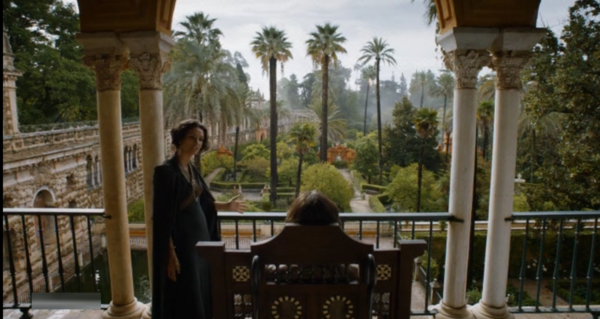 Among them is when Prince Doran (House Martell) talks to Ellaria Sand about his brother, Oberyn,
(GOT Season 5, Episode 2)
. He is sat on a terrace that overlooks the gardens,
Mercury's Pool
, and
Grutesco Gallery
, watching his son, crown-prince Trystane, play with princess Myrcella Baratheon.
Season 5 – Episode 6


Various other scenes where filmed with the
Alcázar Gardens
as backdrop. Once such a scenes is where Ser Jamie Lannister and Ser Bronn enters Dorne under disguise with the intend of kidnapping princess Myrcella in order to take her back to Kings Landing. In this scene (shot at the Pavilion of Carlos V) do we see Ser Jamie speaking to Myrcella, and asking her to come back with him to Kings Landing. But she refuses, and a fight between the Dornish guards, Sand Snakes and Ser Jamie & Bronn breaks out.

Season 5 – Episode 6

Season 5 – Episode 9

Another scene is when Ser Jamie Lannister is sat within an elaborately decorated room, together with Prince Doran, crown-prince Tystane, princess Myrcella, Ellaria Sand, some of her Sand Snakes, Prince Oberyn's guard, and various others, discussing the release of Ser Bronn of the Blackwater. This scene was filmed inside the
Ambassador's Hall
, otherwise known as the,
Salon de los Embajadores
.
Video – Filming GOT at Alcázar
A behind the scenes YouTube video (Spanish) about filming GOT at Alcázar:
Top Attractions at the Alcázar
The Puerta del León – Is the main entrance way into the Palace. You will notice intricate tile-work right above the gate, together with a lion holding a cross. The script is written in Gothic.

The Dormitorio de los Reyes Moros

The Patio de las Doncellas – "The Courtyard of the Maidens," gets its name from a legend that refers to a 100 virgins which had to be brought from Iberia each year, as tribute to the Moors by the Christian Kingdoms of the time. The courtyard itself is simply beautiful.

The Patio de Las Muñecas


La Casa de Contratación (House of Trade) – Catholic monarchs established the "House of Trade," in 1503, in order to ensure trade negotiations with the "New World," was effectively regulated. The building is today famous for housing several paintings depicting the discovery of the New World, the America's. Once such a remarkable painting is, The Virgin of the Navigators, by Alejo Fernandez.

The Los Baños de Doña María de Padilla – refers to the "Baths of Lady María de Padilla," whom was the mistress to Peter the Cruel; the king of Castile and Leon during the years 1350 to 1369. (Features in Game of Thrones -Season 5)

The Patio de la Monteria

The Salón de Embajadores – Features in Game of Thrones (Season 5)

The Alcázar Gardens - Features in Game of Thrones (Season 5)

The Mercury Pond – Features in Game of Thrones (Season 5)

Entry Fees
Regular Ticket:
9.50€
; Pensioners):
2.00€;
Students:
2.00€ (Age between 17 and 25)
; Disabled:
FREE;
Children & Teens:
FREE (Under 16's)
; Local Residents:
FREE
Timetable & Schedule
Closed:
• 1 January
• 6 January
• Good Friday
• 25 December
October to March:

• Monday to Sunday: 09:30 to 17:00
April to September:
• Monday to Sunday: 09:30 to 19:00
Why visit Alcázar?

All I can say to convince you at this time is, "Why not?"
Alcázar provides one with great insight into the people that lived there long ago. Their inspiration to create architecture of such beauty is inspiring in itself, and inspired me as well. Walking among the gardens, stepping where great kings one walked, and sitting next to the Mercury Pool is pretty amazing.
Therefore am I sure you will leave Alcázar with an inspired heart as well, with some magnificent photos to show to family and friends.
Other Noteworthy Attractions close to Alcázar
•
The Seville Cathedral –
Also known as the "
Catedral de Santa María de la Sede,
" (The Seville Cathedral of Saint Mary of the See), is the third-largest cathedral in the world. A must visit if you love churches and brilliant Gothic architecture. (Also a UNESCO World Heritage Site.)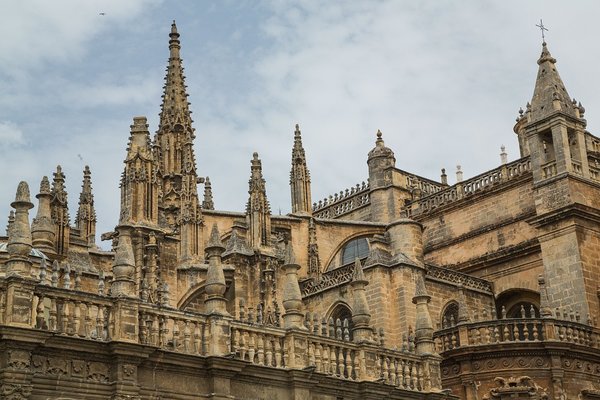 •
The General Archive of the Indies
– Rare, important and old archival documents are kept here which features the history between the Spanish Empire of the Americas' and the Philippines. The building features predominantly Spanish Renaissance architecture, and has some fantastic photo opportunities for architecture photographers. (The site is then also inscribed since 1987 as a UNESCO world Heritage site.)
Featured Next
Game Of Thrones Filming Location: Northern Ireland - Exploring the House of Stark and Winterfell
Video's – GOT Behind the Scenes
Video – GOT Locations from around the World
Enjoyed this Article?
Let us know in the comments below, and share your own experience while visiting this magnificent palace with us. We would love to hear from you.
Till next week.
Happy travels!