Same old story, every year, same time, but a new feeling (may well be).
You may have a feeling a predicament with Christmas daunting on you, all those Christmas lights in the shop windows that you start noticing, Christmas sweets and advent calendars in supermarkets, and that's seemingly everywhere.
Some days you feel like nothing more than having a hot chocolate and a blanket, whilst in others you crave to organize a great weekend somewhere and finally visit one of the most characteristic Christmas markets of Europe.
The northern mountains in Italy, cities like Bolzano, Merano and all the European capitals like Berlin, Vienna, and Paris have their very own Christmas market history and traditions.
Almost all the cities, even little towns on the outskirts of civilisation are organizing their own markets with typical food and special guests from other countries, there are presents that you can hardly imagine. And above all, this is the time for the artisans to showcase the best they have.
Let's have a look at the top Christmas markets that certainly make a difference in your festive experience. If you decide to visit a European city from November to late December, always check out Christmas markets for souvenirs and food tasting.
1.Merano, Italy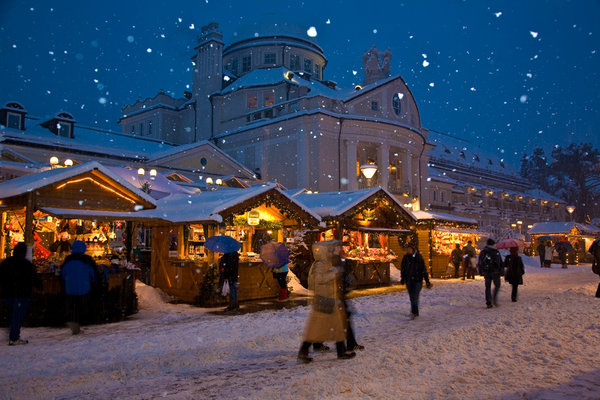 If you set your heart on visiting only one Christmas market in Italy, you are into a lot of trouble, especially if you are looking for the winter food special fairs that usually take place in the markets. It is not about your indecisiveness, it is about the enormity of choice. Take for example the northern capital, Milan with its Oh-bej Oh-bej at the beginning of December around Sforzesco Castle. Or, let's not forget about "Fiera dell'artigianato", same period, that is the biggest food and gifts market from all over the world that I've ever visited.
Yet, my favourite in Northern Italy is Merano, not Milano, because of the exquisite fondness they display towards their tradition, even though the market is not that old (founded in 1992). Moreover, it is less commercial than the two mentioned before and actually gives you that sense of wonder that you expect from Christmas.
You can count less than one hundred stalls along the "Passeggiata Lungo Passirio" that goes down the river. Heading to the Christmas house, or better known as Kathe Wohlfahrt, where the Christmas atmosphere reaches the maximum level, you can drop at traditional bakeries and enjoy mountains of apple strudel.
The additional motivation is Merano thermal baths, both indoor and outdoor, for the so-waited-for relaxing moments.
2. Berlin, Germany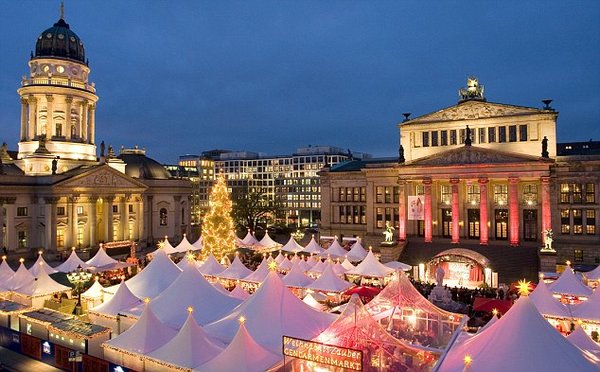 A completely different style and atmosphere comes from the German capital, even though Merano has a strong German influence as most of the food you'll get here is more German than Italian.
When in Berlin, Christmas markets might not be the real reason to visit the city, it might just be one of the interminable excuses, because there are so many things to see and places to visit, that a hot pretzel is not the top of mind reason to stay in Berlin. When thinking about German Christmas market, the food or better say street food component is very important, even if Berlin has a strong culture of street food 365 days a year. Think for example about
the most famous Kebab Man of Europe:
Mustafa.
Think twice and consider the tradition of the
currywurst
, everywhere in every district of the city you can taste this delicious new version of the hot dog.
Same story is for the markets, every square, from the biggest to the tiniest, don't worry, there is a Christmas market waiting for you.
Take a look at
this link
, 7 full pages of address, every stop is a different market. We encourage to visit them all and set a new Guinness World Record.
3.Vienna, Austria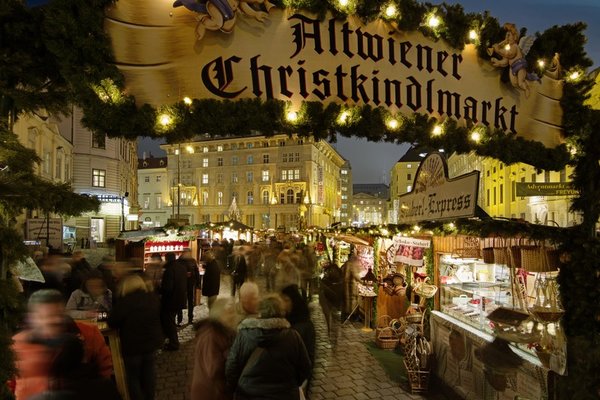 We all know what you are doing here: you came for Klimt Kiss at Belvedere Museum, the most famous work of art of an Austrian artist Gustav Klimt.
Of course, Vienna is not just about a single painting, it's also about the Sacher Tort, a lot of people order this famous chocolate cake.
But during Christmas time Vienna can be even more charming and romantic than Paris, probably thanks to the Wiener Christkindlmarkt. The Old Vienna Christmas market tradition started in 1772 , but you will actually be wandering in the new location, where the market was transferred to in 1975. In Rathausplatz, you and some more 3+ million visitors can do fantastic shopping, listen to Christmas music (starts after 4pm) and devour culinary specialties, anything from candy fruits to Austrian potatoes, hot wine to cider.
But the Wiener Christkindlmarkt in Rathausplatz is not the only one, you can visit 22 more Christmas markets in Vienna during Christmas holidays. The Schonbrunn market inside the imperial Palace has the best 80 artisanal stalls where you can find real treasures on your Christmas presents hunt.
4. Stockholm, Sweden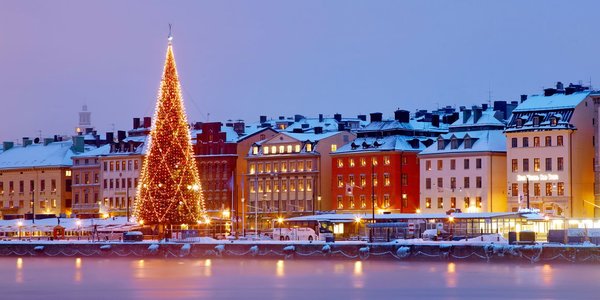 If we had to pick only one capital of the north for a Christmas tree that would definitely be Stockholm. Beautiful as all other capitals of the Northern Europe but with that Santa Claus special atmosphere that really states Christmas mood is all around.
Since 1915 in Gamla Stan, the old city of Stockholm there has been one of the most charming markets you can ever behold. All the stalls are perfectly arranged in the historic Stortorget square, where all the most colorful buildings from the 18th century are offering a picturesque sight of the Swedish architecture and style.
The variety of the craftsmanship you can find in this square is huge, from porcelain to wool, leather, and gastronomy,naturally, it's almost impossible to leave without buying and tasting something.
5. Zurich, Switzerland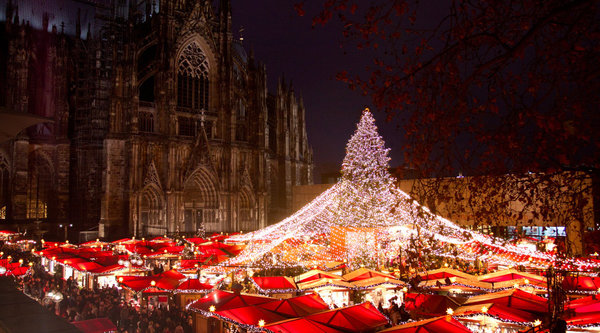 Switzerland in winter, especially for Christmas, starts losing its super strict and organized allure, succumbing to a more relaxed and sparkling atmosphere. And Zurich, which has been awarded seven times the title of the best city to live according to Mercer, also goes mellow.
Allow yourself to be captivated by the enchanting atmosphere at Zurich's Christmas markets. Whether the city's oldest Christmas market in the picturesque Niederdorf quarter, next to the glittering Christmas tree at the Christkindlimarkt, or the romantic Christmas markets in the Old Town districts of Winterthur or Rapperswil – the choice is yours. The most famous market, the Zürcher Christkindlimarkt, takes place inside the Main Train Station with more than 150 little chalets and the famous giant Christmas tree, 15 meters tall with more than 7.000 Swarovski jewels, wins the prize of one of the biggest European Xmas trees.
You bathe in a warm glow, the scent of cinnamon and mulled wine hangs in the air, and the sounds of Christmas carols ring out wherever you go. and late-night and Sunday shopping provide opportunity for extensive Christmas shopping sprees, while events such as the Lichterschwimmen candle-floating event or the Advent concerts give rise to a magical ambiance.