Winter Has Come - Discovering Game of Thrones' Filming Locations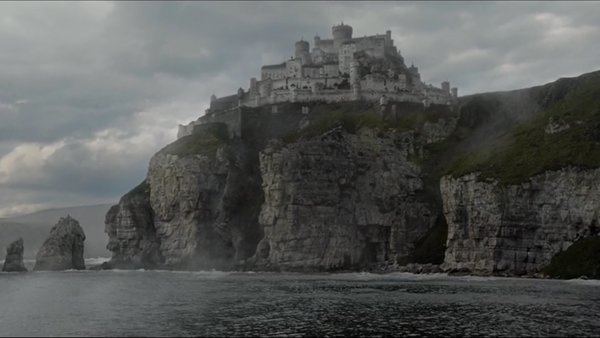 Finally!

Casterly Rock featured in today's delivery of GOT Season 7 – Episode 3.
This is fantastic news, especially for avid travelers in search of a new GOT filming location to explore. And although we are still awaiting answers to questions such as:
1. What will the order of succession in Westeros be like at the end of the series;
2. where is Jon Snow hiding Ghost, and;
3. what will Daenerys do when she reaches Westeros; am I pretty excited after this week's episode to explore Casterly Rock.

Along with dense plotlines does the show keeps us guessing at the exact locations of its shooting sites; of which some have been filmed in the best parts of the world.

Yet, according to the show's art director, was Casterly Rock filmed this year in Spain.
GAME OF THRONES FUN FACTS
Daenerys originally had violet eyes in the books, but producers thought that the actor's ability to portray emotion was diminished, therefore, the violet lenses were done away with.
Sansa Stark adopted her pet direwolf in real life. Sophie Turner adopted her doggy colleague, a Northern Inuit dog, which played her pet direwolf in season 1, and called him Zunni.
The actor who plays the blind Maester Aemon Targaryen, Peter Vaughan is partially blind in real life.
The show actually helped save a rare pig breed called the Iron Age Pig, bred for generations by a family that runs a farm close to the set. They supplied the pigs that we sometimes see in the show.
The cast features a whole lot of real-life porn stars. In season 4, the show's producers cast a number of actual porn stars. Understandable, we think, giving the show's promiscuity.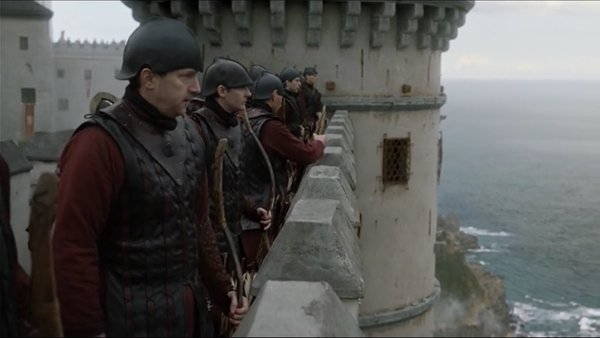 Let's have a look at this week's featured GOT filming location:
Trujillo (Spain)
Location: Trujillo, Province of Cáceres
In Game of Thrones: Reports are now confirmed, Moorish Castillo de Trujillo (Spain) is indeed Casterly Rock – The seat of House Lannister.
Ruled by the Romans, Arabs and Germanic tribes before coming under Christian rule, this Moorish Castillo, located in Cáceres (Spain), has a rich culture and heritage spanning over several hundred years.

During the Middle Ages, it was important strategically and churned out Peru's conqueror too.

Today Trujillo stands as a vast oasis in rural Spain with its labyrinth of plazas, churches, mansions, leafy areas, and convents; all the while preserving a true medieval vibe.

Historical Timeline of Trujillo
206 B.C.: Romans formally establish Trujillo
A.D. 414: Germanic tribe, Visigoths, who had become Christians conquer Trujillo as Romans loose footing all across Europe.
A.D. 714: Almohads, a Muslim sect, occupy Trujillo and begin their reign.
A.D. 1256: Trujillo is granted sovereignty and comes under Christian rule. Muslim and Jews begin to be ousted out of Spain.
A.D. 1465: Trujillo is designated as a center of regional commerce and strengthens agrarian economy which leads to a stable trade economy
16th Century: Explores Francisco Pizarro and Francisco de Orellana of Trujillo sail to the Americas and explore and conquest. Bring back wealth from the New World to Trujillo.
Late 16th Century: Wealth from the Americas spent too soon, and resulting glut leads, to financial difficulties and a loss of Spain's major naval power. The next couple of hundred years sees the loss in destruction in Spain due to multiple wars.
A.D. 1809: Napoleon's army reaches Trujillo and destroys it.
A.D. 1936-1939: Spanish Civil War further destroys the nation and takes a toll on Trujillo
A.D. 1939-1975: General Franco's dictatorship actually helped Trujillo to prosper economically since the region was primarily Nationalist. Tourism began as well.
Post Franco Period: Juan Carlos is declared King and Spain is democratic. Trujillo is now more vibrant than ever with many modern amenities; international tourism and trade are at an all-time rise
Interesting Facts about Trujillo
Although the town is quite small according to modern standards, Trujillo was once a town of importance in the European Middle Ages, especially after Muslim rule ended in the 13th century.
The conqueror of Peru, Francisco Pizarro, was born in this town in circa 1476. In fact his tomb is in the Church of Santa María de la Concepción there.
There is a statue of Pizarro in Trujillo's Plaza Mayor made by American sculptor Charles Rumsey. But it was originally sculpted as a statue of Hernán Cortés to be presented to Mexico. However, Mexicans do not like Cortés, and declined the gift and so it landed up in Trujillo as Pizarro!
Not many people live here. The population is less than 10,000 occupants according to a 2013 census.
Trujillo is host to the National Spanish Cheese Festival every May which sees hundreds from across the country come and feast.
Relationship to the Game of Thrones Series:
You would have noticed several scenes filmed at Location Here in the GOT series by now:
Video – Filming GOT
Top Attractions at Trujillo
Castillo de Trujillo: Fans will probably see this in Season 7 as Casterly Rock of the Lannisters. The Moorish castle of Trujillo located at a height of 600 meters, was built between the 9th and 12th centuries during the country's Islamic period under the Arabs. Later it was preserved and strengthened by the Christians. Notice the Islamic horseshoe arch when you enter and go right up to the battlements to view a magnificent sunset. You can also climb up to the hermitage of Trujillo's patron, Our Lady of the Victory.
Plaza Mayor: This is the town's main square and it's spectacular. Surrounded by baroque and Renaissance-age buildings with beautiful carved facades, you will be transported into the past. In the middle of the square lies the controversial statue of the conqueror of Peru, Francisco Pizarro. On one end lies the 16th century Palacio de la Conquista and on another lies the Palacio de los Duques de San Carlos.
Plaza Mayor, 10200 Trujillo, Cáceres, Spain
Iglesia de Santa María la Mayor: This 13th-century church is extraordinary. The highlights of the church include a 106-step tower that will give you great views across town, its altarpiece which has 15th century paintings by Fernando Gallego and the Romanesque Torre Julia. It also houses tombs of important families during the Middle Ages.
Palacio de la Conquista: This 16th century structure was built by Francisco Pizzaro's brother, Hernando and his wife-niece Francisca Pizarro Yupanqui. You can notice carved images of Pizarro and his lover Inés Yupanqui on a corner of the building. There are also carvings of their daughter Francisca with her husband (and uncle), Hernando and a carving of the Pizarro family shield. History says that the mansion was made Hernando and Francisca after Hernando got out from jail after 20 years for murder.
Plaza Mayor, 10200 Trujillo, Cáceres, Spain
Casa-Museo de Pizarro: This modest museum is housed inside what is believed to be the 15th century casa of the Pizarro family. Walk around and gaze at the period furniture, a family tree, historical displays of the Spanish conquests of the Americas and of course knick-knacks from the Pizarro kids' childhood.
Plaza de Santa María, 10200 Trujillo , Cáceres (Extremadura)
Why Visit Trujillo?

If you want to experience rural Spain, there is no place better than Trujillo. It is perhaps the most well-preserved medieval towns of Spain with its spectacular castle and past with the conquests of the Americas. Be it the summer or misty winter, its magic will not fail to call you, especially if you are a diehard Game of Thrones fan.
Other Noteworthy Attractions close to Trujillo
Guadalupe: Just an hour's drive away from Trujillo, Guadalupe is most popular for its Royal Monastery of Santa María de Guadalupe, a grand Spanish tourist attraction. Visit its many Gothic-style buildings and be a part of the lively entertainment at its Plaza Mayor. With just over 2,000 inhabitants, this town is far from lonely and makes for a good day trip from Trujillo.
Zafra: This town lies 152 kilometers south of Trujillo and is popularly known as 'Little Seville'. The highlights of this town are its 15th century fortress, its white narrow streets filled with tapas bars and its annual international cattle fair which has been held since 1453. Like Trujillo, Zafra played a part in the formation of South America.
Plasencia: Lying 1 hour north of Trujillo, it is the largest town in the Extremadura region and is full of ancient buildings. Its main attraction is the Cathedral of Plasencia which is two churches built on top of another: a 12th-century Romanesque Cathedral and a 15th century cathedral. This town was inhabited by the Romans and the Arabs till the 12th century when King Alfonso VIII conquered it. It was an important town since it lay on the famous Silk Route.
More iconic Lannister-based shooting locations
Enjoyed this Article?
Let us know in the comments below, and share your own experience while visiting this magnificent palace with us.  We would love to hear from you.
Till next week. 

Happy travels!
Related Blogs