Is a visit to South Africa all about the Kruger National Park, Safari's and game drives?  
For locals, its none of the above. Yes, certainly we enjoy the occasional safari or trip to a nearly wildlife reserve, yet, for us, South Africa is a beautiful land filled with contrasting landscapes that we love to explore. Here you will find deserts to the north, gold mines and bushveldt to the north-east, tropical climates close to the Kwazulu Natal coast, grasslands and excellent agricultural soil in the center, semi-desert areas in the North-west, snow-capped mountains on
the Drakensberg
, and many more. As a matter of fact, driving from one state to another will deliver a plethora of vegetation, changing so rapidly you might think you are in a new country.
South Africa is awesome!

If you are thus visiting South Africa for more than the recommended sightseeing destinations, then ensure to include lesser known areas into your list. Among some of these hidden gems South African locals love to visit include the Drakensberg, Maloti's, Durban beaches as well as Golden Gate National Park.  

In today's blog will we be exploring the Drakensberg mountains situated in the Great Escarpment of South Africa, which believe it or not, receives snowfall during the winter months.

Surprisingly will visitors find that not only is the Drakensberg an ideal winter vacation destination, but also caters to other non-winter activities.  Other options include: hiking, horseback trail riding, bird watching, photography, mountain climbing, rock climbing and white water rafting.
THE BEST TIME TO VISIT THE DRAKENSBERG
June to August offers snow for ski-junkies; September to May is ideal for non-winter activities.
MOUNTAIN FACT FILE
LOCATION INFO
Continent:  Africa
Country:   South Africa and Lesotho
Province:   Kwazulu-Natal
Location:   The Drakensberg borders Kwazulu-Natal and covers most of Lesotho.
Coordinates:   29°28'S 29°16'E
Height: 3 482m at the highest peak
Range: The Drakensberg is divided into the Central Drakensberg, Southern Drakensberg, and Northern Drakensberg.
OTHER NATURE INFORMATION:
The rare
white rhinoceros
and
black wildebeest
are two animals that roam the mountains and valleys of the Drakensberg. Furthermore, will bird watchers be fascinated by a vast number of recorded bird species that live on the mountains.
Due to the vast animal and plant life available on the mountains, coupled with the evolution of the tourist industry, a lot of game reserves have been developed. These include:
uKhahlamba Drakensberg Park (listed as a UNESCO World Heritage Site)
Allendale Mountain Reserve
Giant's Castle Reserve
Royal Natal National Park
These reserves are dedicated to preserve the fauna and flora of the area, and to educate visiting tourists
MOUNTAIN NAME ORIGIN
The Drakensberg is sometimes referred to as the, "Mountain of the Dragons".  Early Dutch settlers gave the name, possibly due to dinosaur fossil finds, which they believed to be dragons that walked the mountains. The direct Zulu translation of the name is, "uKhahlamba".
THE DRAKENSBERG GEOLOGY AND FORMATION
The Drakensberg Mountains consist of basalt and quartzite rock.
Magmatism, an up-swelling of abnormally hot rock from the earth's core thousands of years ago, created several highly divergent 'mantle plumes' or lifts on the continent of Africa, especially in South Africa.

Erosion that followed helped to form the current Drakensberg Mountain Range, otherwise known as the Great Escarpment.

The Drakensberg, on the Limpopo and Mpumalanga side, consists of a quartzite layer that is erosion-resistant.  Farther to the south, the composition changes to Ecca Shale.
Beaufort Rock forms the Drakensberg on the Kwazulu-Natal / Free State border.
Ecca Shale and Beaufort Rock are less erosion-resistant because they are composed of sedimentary rock.

Basalt or lava form the Drakensberg bordering Lesotho and the Eastern Cape.  Beneath these are Clarens sandstone.
CLIMBING OR HIKING THE DRAKENSBERG
Whether you are an experienced hiker able to climb Mount Kilimanjaro, or you just want to go for a leisurely stroll through the nearest park, the Drakensberg Mountains have a hiking trail for you.  Choose from a number of hiking and climbing trails geared to everybody's climbing ability.  
THE TOP 5 HIKING TRAILS ON THE DRAKENSBERG
Rainbow Gorge Trail – This is a very beautiful five-hour hike of easy-to-moderate difficulty.
Injisuthi Battle Cave Walk – is a five-hour easy hiking trail.
Sugar Loaf Trail – is a four-hour hike of moderate difficulty.
Giant's Cup – The Giant's Cup is a sixty-two-kilometer trail run which can be completed over a two-day period.
The Amphitheatre Hike – This is a more strenuous hike which can be completed in about seven hours.
NEARBY REFUGES OR MOUNTAIN HUTS ON THE DRAKENSBERG
Amphitheatre – The Sentinel Caves in the Amphitheatre are available for use by four to eight hikers. These caves are situated near the Tugela Waterfall.
Mnweni Reservation – A good safety measure at Mnweni Reservation is to go as a group. The reserve has eight different caves available for use during hiking.
Vergelegen Wilderness Area – This area has seven caves. All are in good condition and ideal for hikers'. Please note: Most of them are available on a first-come, first-serve basis.
Monks Cowl Wilderness Area – The Stable Cave is an ideal place to stay. It can handle large groups of up to twelve hikers.
Loteni Wilderness Area – Three caves are available in this area. The Hlathimbe Cave offers a comfortable, overnight stay, but requires a slight bit hiking and climbing to reach.
TOP TIPS FOR CLIMBING OR HIKING THE DRAKENSBERG
For a good hike, good equipment is required. Basic requirements for your hike depend on distance and duration. These include:
Large backpack
Sturdy hiking boots
Sleeping bag
Waterproof (seasonal) clothing
Gloves
Hat and sunglasses
Tent
Toiletries and toilet paper
Flashlight / head lamp
Eating utensils
Water bottles / pouches / bladder
Do thorough research before your hike. Know how long the hike is and what the weather and terrain will be like.  You will then be able to pack appropriately, avoiding situations where you carry too much gear or do not have appropriate gear if the weather deteriorates.
Be sure to inform reserve and/or hotel officials of the hiking trail you are planning to take, as well as approximately when you will return. This will ensure that a rescue party can be sent out if you and your group do not return at the specified date and time.
SKIING ON THE DRAKENSBERG
Tiffendell – is a ski resort of note. During winter, excellent use is made of the snowfall. Even if Mother Nature decides to take a day off snow making, appropriate equipment can manufacture enough snow to keep skiers happy.

Packages are available including: Accommodation, food, and equipment rental. These packages are ideal for the novice visitors, as they include everything you need to make your holiday memorable.
Little Switzerland – is a smaller (South African) version of the European counterpart. You might consider opting for their famous "Christmas in July" holidays.
TOP THREE LEGENDS AND SECRETS ABOUT THE DRAKENSBERG
The San Rock Art – is one of the mysteries of the Drakensberg Mountains. Various sites have been identified containing relics of San rock art. UNESCO declared the Ukhahlamba Drakensberg Park a world heritage site specifically to preserve this wonderful piece of history.
The Legend of Cannibal Cavern - The Legend of Cannibal Cavern, as extracted from Incwadi Yami (1887) by Dr. J.W. Matthews, tells of the caves inhabited by people forced into cannibalism for survival when war and civil unrest left the people sheltered in these caves.

Visiting the Cannibal Cavern today will offer the opportunity for a hike up to the caves as well as a brief history.
Mountain Park Hotel – For those brave souls who are interested in things that go bump in the night, the Mountain Park Hotel is definitely the place to visit. Haunted tours are offered on site. The hotel dates back to the early 1940's. The architecture and décor transport you back to yesteryear where you might also meet some of the former residents who have decided to stay a bit longer.

The hotel also has some other activities for those who prefer to stay in the present including: horseback riding, and hiking.

No matter what your taste in accommodation or activities, this hotel has it all.
IN CONCLUSION
The Drakensberg is one of those must see travel destinations.  Lasting memories will include both the sites you see and the people you meet.

When you visit the area, stop at Winterton, home of the Drakensberg Boys' Choir.  Listening to the haunting sounds of their music while in this mountainous area is an unforgettable travel experience.
RECOMMENDED TRAVEL APPS
To make the most of your trip to The Drakensberg, install the below two apps to conveniently take photo routes and measure the height for peaks in the surrounding area.
PEAKVISOR
ROUTES.TIPS APP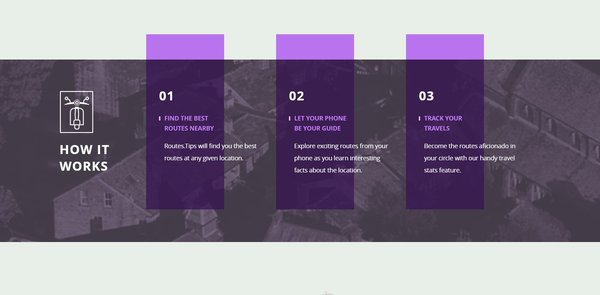 Happy travels,
The Routes.Tips Team