Mention Indian mountain ranges, and the Great Himalayas immediately comes to mind. Yet, India has more than just the Himalayas to brag about, boasting a total of six other major mountain ranges that rise above 1000 meters (3,280 feet).  
These are known as the Purvanchal-, Vindhya-, Satpura-, Aravalli-, the Western Ghats, and the Eastern Ghats mountain ranges.1
With the exception of the Himalayas, (considered to be a relatively 'young' mountain range), all other mountain ranges in India are old. Of these, according to Dahiya (2016), the Aravalli Hills is the oldest plateau range in India.
What's In The Name?
Aravalli, which means, '
line of peaks
', or 'a row of awl shaped hills,' in Sanskrit,  stretches for 560 kilometers (350 miles), across the northeast of India, covering the states of Gujarat, Rajasthan and Haryana, finally ending in Delhi.
The Best Time to Visit The Aravalli Hills
The Aravalli Range stretches through three (3) states in India, and therefore through various seasons, each suitable to visit at a different time of year.

Mount Abu as per example, is a popular tourist hill station on the Aravalli Hill, located in the province of Rajasthan. The highest point of the range called, Guru Shikhar, is here, rising to about 3,500 meters (5,650 feet). The best time to visit Mount Abu is in winter, from November to February, when temperatures range from 12-degree C to 28-degree C.

Furthermore, do we suggest to also visit the other locations during winter, since summer and spring in India can be hot.
Fact File - The Aravalli Hills
Location Info
Continent: Asia
Country:  India
Provinces: Gujarat, Rajasthan, Haryana, Delhi
Location:   Originates from Palanpur, near Ahmedabad, Gujarat; terminates at The Raisina Hill, Central Delhi
Coordinates:  74°42′30″E / 24°35′33″N
Height: 1,722 meters (5,650 feet)
Prominence:  Famous for Mount Abu, a popular hill station, and many old forts.
Range: Aravalli
Other Nature Info
The Aravalli Range is a barrier against the hot sands of the Thar Desert, blowing on to the Deccan Plateau in the south. A number of rivers originate from this range, inclusing River Banas, Luni, Sahibi, Sakhi and Sabarmati. (Dahiya. (2016).

Plants: Deciduous forests of Khakhara, Khair, Modad, Salai and Timru cover these hills, with important medicinal herbs that can be found in various areas, including Amla, Guggal, Khadaya and Moosli. (Dahiya 2016).

Animals: Animals such as the blue bull, fox, leopard, Indian pangolin, Indian civet, porcupine, sloth bear, star tortoise, striped hyena, and many species of reptiles, both venomous and non-venomous, can be found on these hills.

Birds: Black vultures, white-backed vultures, storks, spoonbills and osprey.
Mountain Name Origin
The word, 'Aravalli,' originated from Sanskrit, meaning 'a row of awl shaped hills, or, 'a line of peaks,' mostly due to the appearance of hill upon hill as one drives by, which stretches for kilometers on end.

Upon my travels in India though, I have come to learn that the word, 'Aravalli,' is also a feminine, and denotes a girl who is as strong as the hill. However, this name is no longer as popular in the country. (Pitarau 2016)
Geology and Formation
At the time of the formation of continents, when the Indian plate crashed into the Asian mass, it gave rise to the Himalayas, which continues to rise to this today. This impact also gave birth to the other Indian mountain ranges.

The Aravalli Range thus formed when two smaller tectonic plates were pushed together, forcing it upwards into a series of folds, similar to a rug concertinaing into a series of folds when pushed at one end.

When this was done, the tectonic plates underneath the Earth's crust ceased their upward thrust, resulting in the mountains not growing any taller. (Which is why they are today known as the Old Fold Mountains.)

After hundreds of millions of years, the Aravalli's have completely eroded due to the vagaries of weather and the combined action of rivers, rain, ice and wind.
Climbing (or Hiking) the Aravalli Hills
How to Climb / Hike the Aravalli Hills
Trekking: The Aravalli Hills are ideally suited for both trekking and rock climbing. Treks not only provide a unique experience of walking through the dense forests and lush meadows, but also present a spectacular view of the hills and the surrounding areas. Furthermore, trekkers get the opportunity to visit famous temples, such as the Arbuda Devi temple.


Rock Climbing: The Aravalli Hills offer perfect rock climbing sites around Dhauj and Nuh.
Solid granite rocks make these hills ideal for rock climbing, for both novice and expert climbers, with some challenging rock faces.
Attractions, Refuges or Mountain Huts Nearby on the Aravalli Hills
Chittorgarh Fort
in Mewar, Rajasthan, is situated at a height of 180 meters (590 feet) and is an absolutely beautiful fort complex to visit.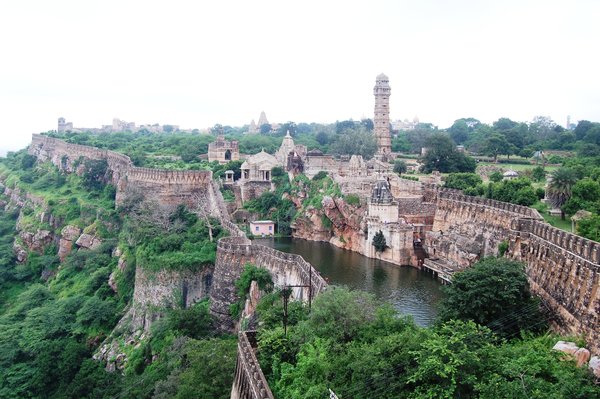 Amer Fort and Jaigarh Fort lie 11 kilometers (7 miles) from Rajasthan's capital, Jaipur.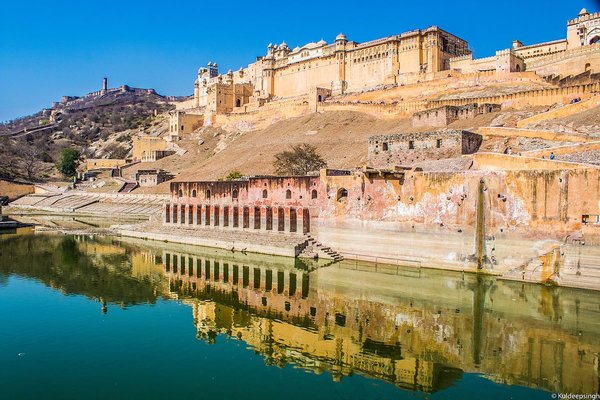 Mehrangarh Fort is situated at a height of 122 meters (400 feet), and overlooks the city of Jodhpur.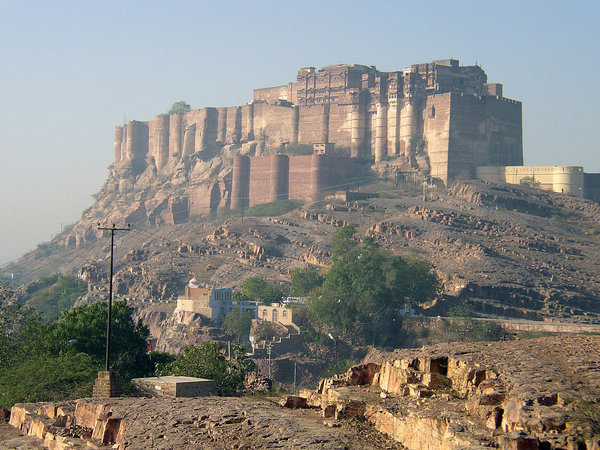 In Rajasthan, the highest portion of the Aravalli Range becomes a plateau, known locally as 'Bhorat', and lies between the forts of Kumbhalgarh and Gogunda at a height of 1,225 meters (4,020 feet).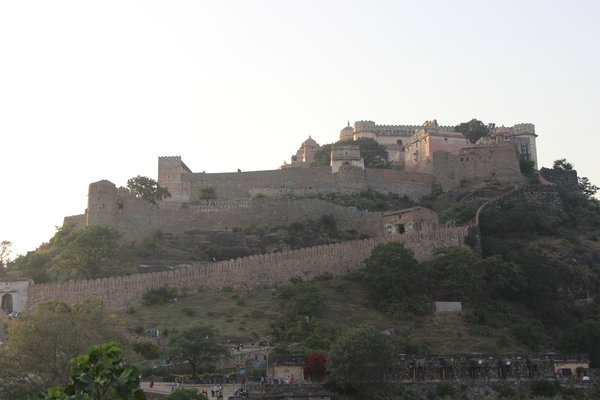 Taragarh Fort situated at a height of 873 meters (2,865 feet), overlooks the city of Ajmer, Rajasthan.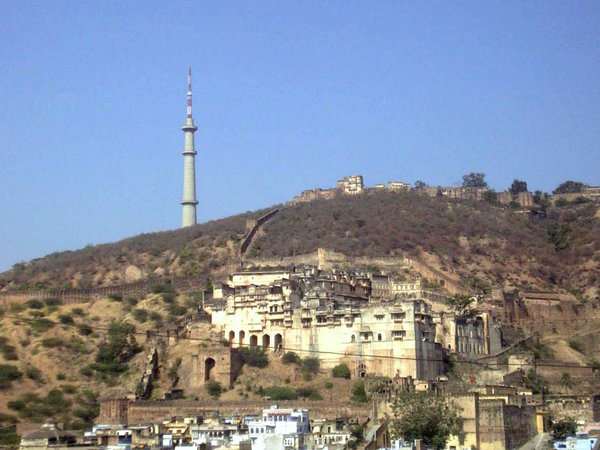 Ranthambore Fort lies 213 meters (700 feet) above the surrounding area.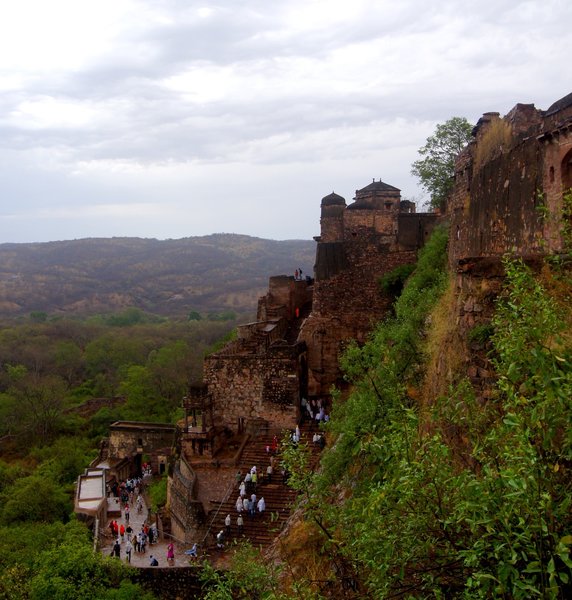 Mount Abu, a tourist destination in Rajasthan and closest to Gujarat, is situated at a height of 1,219 meters (4,000 feet).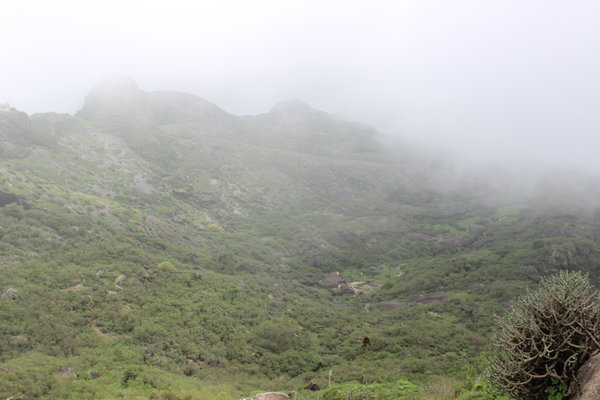 There are many other forts, big and small, which dot the Aravalli Hills.
Hiking Trails on The Aravalli Hills
Trekking in Kumbhalgarh (Rajasthan Province): This is the best place for trekking the Aravalli Hills. The Kumbhalgarh Fort, at a height of 1,100 meters (3,500 feet), is easily accessible from Udaipur, Jodhpur, Ajmer and Pushkar.

Two treks are available:
A one night and two day trek.
And a two night and three day option, which is about 35 kilometers (22 miles) long.
Trekking in Ranakpur (Rajasthan Province): Surrounded by the unspoiled nature of the Aravalli Range, Ranakpur is a trekkers' paradise and renowned for it's world-famous Jain temples.

Two treks are on offered:
One night and two days.
And two nights and three days, involving almost 28 kilometers (17 miles) of trekking.
Trekking in Ghanerao (Rajasthan Province): Ghanerao is a picturesque town located at the edge of the Aravalli Hills, which offers a host of activities beside trekking, such as horse safaris, jeep safaris and bicycle tours. The two-night and three-day trekking tour involves trekking uphill for 18 kilometers (11 miles) and downhill for the same distance.
Trekking in Mount Abu: 17 nature trails are available here which are perfect for trekking and other adventure activities. There is much to see on these trekking tours, such as Trevor's Tank, Salgaon Watch Tower and Cragis Point. The trekking routes range from 6 kilometers (3.7 miles) to 16 kilometers (10 miles).
Climbing or Hiking The Aravalli Hills – Our Top Tips
Trekking in the Aravalli Hills is no different from trekking elsewhere, that being said, these tips are specific to the Indian scenario:
In Rajasthan, almost all trekking destinations are well connected by road.
The use of Official trekking guides is recommended, and English-speaking guides are available.
The Aravalli Hills are not too strenuous, but require adequate preparation in terms of clothes, shoes, accessories and physical fitness.
Hygienic eating options are few, so trekkers are advised to carry their own food and water, unless provided by the trekking company.
Most trekking destinations culminate in forts, so in addition to enjoying the unspoiled beauty of the Aravalli Hills, trekkers get a chance to delve into the historical significance of these forts.
Skiing on The Aravalli Hills
Skiing is not available on the Aravalli Hills. (No snow)
The Top 5 Interesting Legends About The Aravalli Hills
5 - Nakki Lake
Nakki Lake is located on top of Mount Abu, at a height of 1200 meters (3,950 feet. Legend has it that this lake was excavated by the Gods themselves, with the shimmering waters that glimmer in spectacular hues even today, standing as testimony to this legend.
Interesting Fact: The ashes of Mahatma Gandhi, the Father of the Nation, were immersed in it.
4 - Guru Shikhar
Guru Shikhar is Mount Abu's highest peak. It is believed to be the abode of Guru Dattatreya, an incarnation of the Hindu Trinity of Brahma, Vishnu and Mahesh.
Visitors to this temple, built in the Guru's honor, pay their obeisance to this enlightened soul whenever they visit.
3 - Achaleshwar Mahadev Temple
The 2,500-year-old, Achaleshwar Mahadev Temple, is the only temple in the world where the big toe of Lord Shiva is worshipped.

The temple is located inside the Achalgarh Fort, and is believed to have been built around the toe impression of Lord Shiva, near the Agni Kund. The temple also houses a 4-tonne statue of Nandi, the bull, made of an alloy of five different metals.

Locals hold the belief that this bull saved this temple against Muslim invaders. A pit within the temple is believed to be the doorway to naraka (hell).
2 - Sundha Mata Temple
Devoted to the Goddess Chamunda Devi, the 900-year-old Sundha Mata Temple is located at a height of 1,220 meters (4,000 feet) on the Aravalli Hills. It lies 64 kilometers (40 miles) from Mount Abu (Rajesh.(2017). Sundha Mata Temple, Rajasthan. Hill Temples.

Legend has it that Goddess Kali killed two generals of Shumbha and Nishumba here, named Chanda and Munda, in a famous battle described in Devi Mahatmaya.  This slaying led to Goddess Kali being given the name of Chamunda.
1 - Nahargarh Fort
Standing at the edge of the Aravalli Hills, overlooking Rajasthan's capital city, Jaipur, is the Nahargarh Fort. It was the favorite of Sawai Raja Man Singh, who built it with love and devotion for his queens. It is said that he was so passionate about this fort, that after his death, his ghost took over the task of looking after it.

Since old forts require restoration work, a restoration organization was given the task to restore it. It is said that before the work could begin, the head of the organization was mysteriously found dead in his house.
In Conclusion
India offers the traveler unique experiences which are impossible to regale on paper. For the adventurous spirit, the heights scaled climbing all the wondrous ranges the country has to offer can only be topped by meeting and mingling with the people that make up the tapestry of cultures that is this mystical place.

Once you have successfully piqued your trekking desires, spend some time in the India on the ground.
Related Blog
Travel Apps
Peakvisor
Routes.Tips App