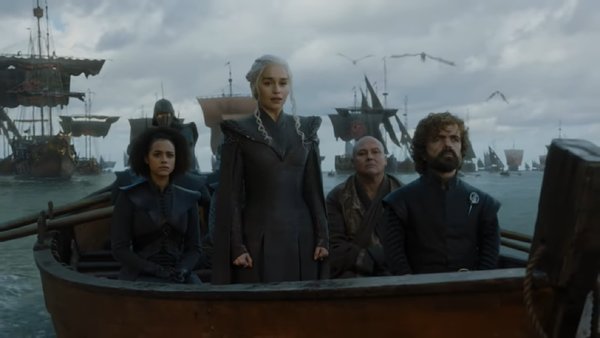 Wasn't Dragonstone a feast for the eyes during Season 7's Episodes of GOT this year?

Wow!

The ancient seat of House Targaryen looked marvelously mysterious and proud as it stood towering above a black, sandy beach as Daenerys Targaryen, Tyrion Lannister and the rest of the Targaryen following made their way to the castle.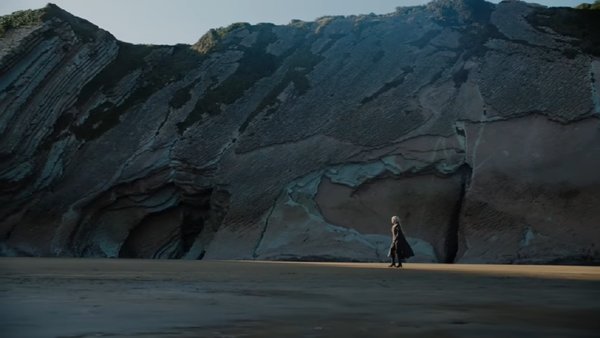 Epic, long-ridged black-grey rock formations paved the way to the most beautiful medieval doors we have probably seen so far in GOT.  I was very much in awe, as I'm sure Daenerys was, as she walked closer and closer towards the Targaryen fortress built by her ancestors.  

What a feeling it must have been!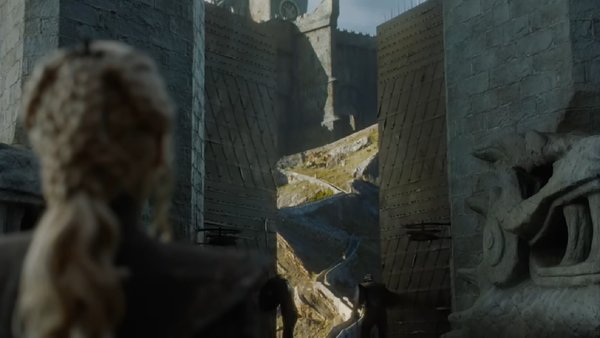 In this blog am I thus excited to explore with you the epic filming location known as Dragonstone in Game of Thrones-Season 7, and retracing the ancient steps of this magnificent location in real life.  
Although, lets first have a look at some fun & interesting facts about Game of Thrones:
Game of Thrones has only five episodes in the entire series that don't feature death on screen. We didn't realize the series was so 'bloody'!
Apparently, George RR Martin himself had a cameo in an old pilot episode as a noble of Pentos, and attended the wedding of Daenerys. (It is said that the cameo was not taken in the episode that aired.)
Although siblings Cersei and Tyrion hate each other with contempt on screen, off-screen actors Peter Dinklage and Lena Headey, are best of friends.
Fans can actually take a Game of Thrones course at Harvard. The course is called, Real Game of Thrones: From Modern Myths to Medieval Models, and aims to explore the culture and history of the world from c. 400 to 1500 A.D. that Martin modeled his books on.
Pop icon, Madonna, loves the show so much that she actually borrowed Khaleesi's real costume for the Jewish festival of Purim, to look really authentic.
San Juan de Gaztelugatxe (Spain)
Location:  Gaztelugatxe (or San Juan de Gaztelugatxe)
Known in Game of Thrones as: Dragonstone - The Ancient Seat of House Targaryen
San Juan de Gaztelugatxe, or just Gaztelugatxe, is a small islet on the coast of Biscay in Spain's Basque Country. This beautiful island looks like something out of a dream, and is one of the country's most photographed sites, lying in between the small towns of Bakio and Bermeo. It's most stunning feature is the hermitage or church on top of it, which is accessible through hundreds of stairs that will make you feel like you are walking on the sea.
Historical Timeline of San Juan de Gaztelugatxe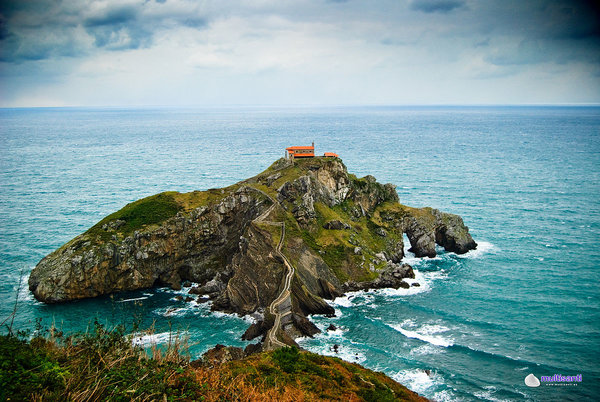 9th or 10th century A.D.: Evidence of the first hermitage constructed by the Knights Templar.
12th century: The hermitage is converted into a convent.
14th century: The hermitage is abandoned and its monks take away all valuable things with them. Later, the island is used as a strategic point of defense against Alfonso XI, the King of Castile. Biscay's seven knights defeated him, upon which he is forced to retreat.
16th century: San Juan de Gaztelugatxe is under attack from English explorer, Sir Francis Drake, and his troops. They plunder the hermitage and kill the hermit in-charge.
15th-19th century: Plays a part in the Spanish Inquisition with the Catholic Church carrying out witch hunts. Many accounts suggest that accused individuals were held in the island's caves.
19th century: The Church is demolished in 1886 and rebuilt. During demolition, all artifacts were thrown into the Bay of Biscay.
20th century: In 1978, it was destroyed in a fire, although, rebuilt again and opened in 1980. During the Spanish Civil War, the Battle of Cape Machichaco took place very close by at Bermeo.
For such a secluded, little island, San Juan de Gaztelugatxe sure does seem to have a rich history.
It is the perfect destination for those weary travelers seeking solace, as it is a peaceful tourist destination with momentous photo opportunities.  

Best Time to Visit:

We suggest visiting this historic island during Spring and Autumn, since it may be too crowded in Summer. (Please keep in mind that the church is closed in winter.)
Interesting Facts About San Juan de Gaztelugatxe
The island of San Juan de Gaztelugatxe, is on the Spanish coast of Biscay, and is connected to the mainland by a narrow man-made bridge. You can see it here.
Gaztelugatxe translates to 'castle rock,' but the name is a misnomer. There is only a 10th century church there and no castle. In fact, the Game of Thrones castle here was a 'digital illusion.'
To reach the small church on top of the island, all visitors must walk on a narrow path of 237 or more steps – the number of steps is actually disputed. Not for the faint hearted for sure!
There is a legend about the church. If anyone rings its bell three times, their wishes will be granted.
The small islet of Gaztelugatxe was attacked and robbed by the English explorer, Sir Francis Drake, in 1596.
Relationship to the Game of Thrones Series
Video – Filming GOT at Dragonstone
Top Attractions at San Juan de Gaztelugatxe
Hermitage/Church of San Juan de Gaztelugatxe
Sitting right on top of the island is a small hermitage dedicated to St. John the Baptist. The church dates back to the 10th century, but the structure is not original since it was burnt down and plundered repeatedly over the years.

A Violent History: In the 16th century, this church was attacked by English explorer, Sir Francis Drake; more recently it was re-inaugurated in 1980 after being burnt down a few years before.

Who Built It: It is said the church was built by the elusive Knights Templar (http://www.atlasobscura.com/places/gaztelugatxe), although, at other times John the Baptist are afforded the honor of having build this graceful church.

Available Pilgrimages: The church is a very popular pilgrimage site for locals who visit it on June 24th, July 31st and August 29th every year.

Alternative Things To Do: Visitors to the church can also walk down the smaller staircases that lead down to the edge of the water, where they can enjoy a good splash in the Bay of Biscay.

Recommended Photo Opportunity: On the far right is the island of Akatxa, which sadly cannot be accessed on foot, but makes for a good picture.

Ideal For: Gaztelugatxe is perfect for hikers, with uphill and rugged terrain, and of course the ultimate reward of the Bay of Biscay view!Where to Eat: Visitors can enjoy some great food at the Eneperi (http://www.eneperi.com/) on the mainland, which provide good views of the island.
Gaztelugatxe, 48130 San Juan de Gaztelugatxe, Biscay, Spain
The Hermitage of San Pelaio

Located on the mainland, just 3 kilometers from Gaztelugatxe, is the Hermitage of San Pelaio. Built in the 12thcentury, it is also a popular site in the area since it is a rare example of the Romanesque style here. It is surrounded by a wide portico like many churches of its era. Look out for the delicate window that has plant and geometric motifs on it.
How to reach San Juan de Gaztelugatxe
Via A Basque Country Tour: A visit to San Juan de Gaztelugatxe is best done on a tour of the Basque Country, ideally if you are heading from Bilbao to Bakio.
Via Bus: Visitors can make use of the A3518 bus from Bilbao, which departs from Plaza Moyúa Square, and takes anywhere from 40 minutes to an hour to reach Gaztelugatxe.
Via Taxi: Alternatively, a taxi will be cheap as well.
Why Visit San Juan de Gaztelugatxe?
Ultimate Relaxation: Although there is nothing much to do at San Juan de Gaztelugatxe for the on-the-move type of tourist, it serves as the perfect pit stop for a little adventure if you are on the road exploring the picturesque Basque Country, and/or is looking to get away from the daily hustle and bustle of the world aroud you.

We recommend long walks, cultivating your photographic skills or a picnic to fully enjoy the vistas of the sea and neighboring islands. For Game of Thrones fans, it is another tick mark of the famous shooting locations.
Other Noteworthy Attractions Close to San Juan de Gaztelugatxe
San Sebastián – Also called Donostia, this sophisticated city is located about 120 km from San Juan de Gaztelugatxe, and is most popular for its nightlife and famous Michelin Star restaurants, which makes it among the best places on Earth for food.
Bilbao – This cultured city lies a mere 35 km from Gaztelugatxe, and is famous among the art community, especially because of the shimmering, metal Museo Guggenheim, which houses popular exhibits by the likes of Yoko Ono, Ernesto Neto and Louise Bourgeios.
Vitoria – Also called Gasteiz, Vitoria is not as prominent as the previous two cities, but is the capital of the province of Álava, and also the Basque Country itself.
Enjoyed this Article?
Let us know in the comments below, and share your own experience while visiting this magnificent palace with us.  We would love to hear from you.
Till next week. 

Happy travels!
Related Blogs
Travel Apps
Peakvisor
Routes.Tips App