Washington DC is the home to one of the world's most influential governments, the main operating stage of the United States' Government. It is the home of the Capitol and the White House, which in turn house the Congress and the President's main working locations. It has become one of the cities with the most political importance in the world, and is thus one of the best protected in the world as well. It is featured in countless TV shows, movies, and documentaries. The city itself is not too big, and it is easy to explore in 2-4 days seeing as everything is located in the same general area: in and around the National Mall. The city looks and feels important, organised, and grand, and there is no escaping the feeling of being in an important political-drama movie. The most undervalued/overlooked feature of this city is definitely its beautiful organization. It is no unknown fact that the United States likes organising its streets in blocks however Washington DC takes it up a notch. There are countless gorgeous marble buildings, and the whole city seems to be made of white wall perfections. I have been to Washington DC twice, for a total of two weeks, and had enough time to explore the nitty gritty details of the city, and hope to share that information with you to hopefully make your visit as incredible as mine was.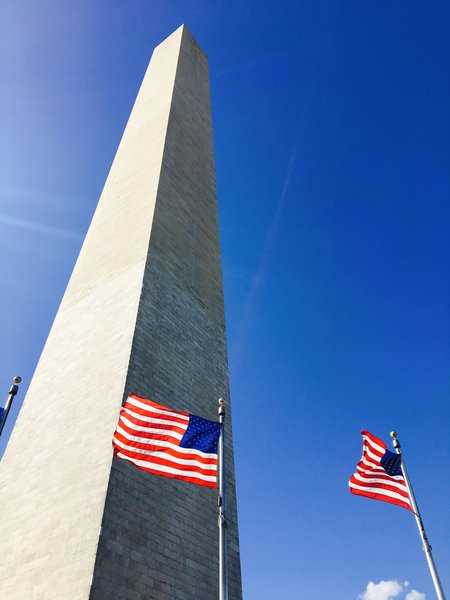 Fun Facts about Washington DC
Many of the shows/movies that feature Washington DC are not actually filmed in Washington DC (especially those which take place inside the White House and Capitol). Doing so would not only be extremely expensive (and only in the budget of very big Hollywood productions) but would also disturb the daily political functions of those in the area.
Having said so, you definitely do feel like you're walking through a movie set while you're there. I actually had a very hard time believing things like the Capitol, the White House, or the Washington Monument were actually real.
Most (I'd even dare say almost all) the museums surrounding the National Mall are free to enter (more information on those later). Here, you'll have countless of options of museums to visit completely for free. These include the National Air and Space Museum, the African American History Museum, the Holocaust Memorial Museum, amongst many more.
Dozens of important world history moments have happened in Washington DC, such as Martin Luther King's "I Have a Dream" speech (which took place at the National Mall).
This fact is definitely not "fun" but one of extreme importance: During the 9/11 attacks one of the flights that got hijacked (United Airlines Flight 93) was headed to the United States Capitol Building. If it hadn't been for the passengers and crew on that flight (who regained control of the flight and landed it on a field in Pennsylvania resulting in no ground injuries or damage) the Capitol Building might have been destroyed. The passengers and crew of this flight (who tragically all passed away in the crash) are remembered as national heroes, and there has been a movie created in their memory and honoured named United 93.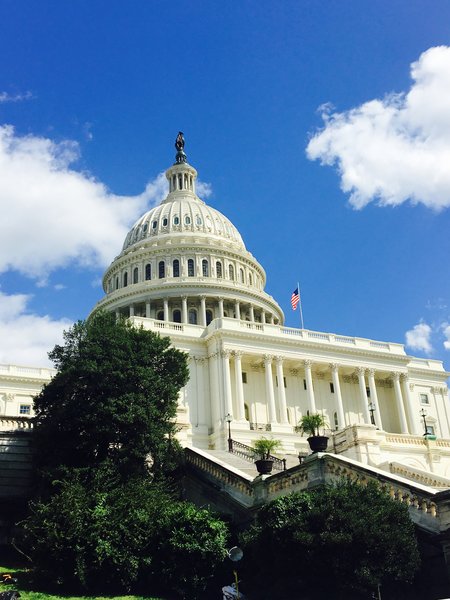 Top Attractions in Washington DC
1) The White House: The White House is the official presidential residence and office of the United States' President. It is possible to have a visit scheduled but you have to do so a bit in advance and there are only certain times of the year where this is possible. You'll find a lot of guards in the area and many times they will ask people standing in front of the house to move away, either for a car entering/exiting the building or for any other reason they may deem necessary. Visiting the White House is a surreal experience, and it doesn't feel real just because of the amount of times we see it on television. It is definitely worth the visit.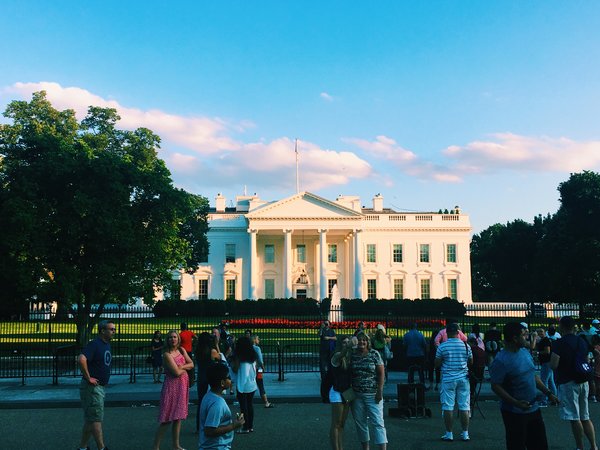 2) United States' Capitol: The Capitol of the United States, a symbolic representation of D.C., was originally completed in 1800. It is where the United States Congress is situated and it is also the home of the legislative branch of the U.S. federal government. It is a beautiful building, and it looks equally as beautiful at night time all lit up, so we definitely recommend coming back after the sun sets.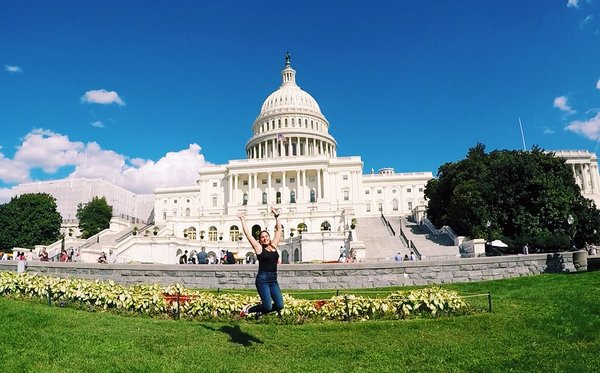 3) Washington Monument: The Washington Monument was built to honor George Washington, the first President of the United States as well as a commander-in-chief of the Continental Army. It is right between the Capitol and the Lincoln Memorial to either side, and in front of it to the right you can find the White House if you walk for a bit. It is mostly composed of marble and granite, and was completed in 1888. According to the National Geodetic Survey, it is the world's tallest stone structure standing at 169 meters.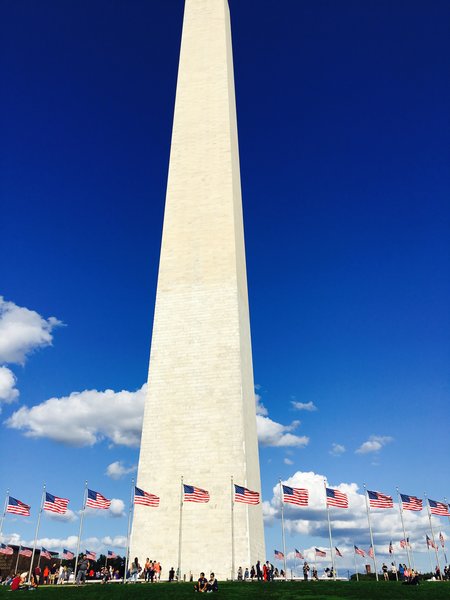 4) Lincoln Memorial: This memorial was built in honor of Abraham Lincoln, America's 16th President. It is at the exact opposite end of the National Mall from the Capitol. Coming here near sunset makes for very beautiful pictures across National Mall. It was finally completed and dedicated in 1922. On the walls you can find important historical texts which are very interesting and definitely worth the read. If you would like to learn more about this president, the monument features a mini library to one of the sides (it's very small so easy to miss) where you can buy little information booklets or even novels and books.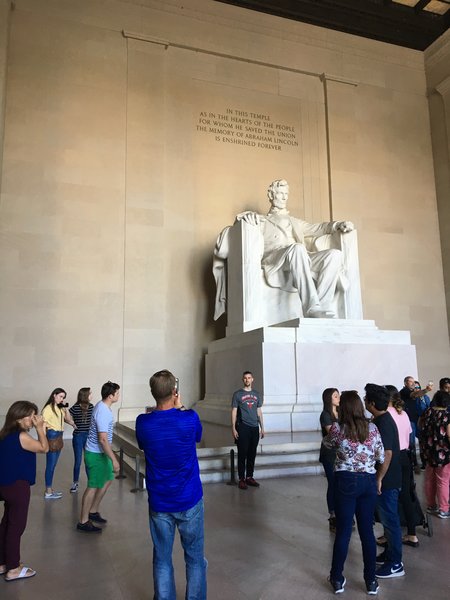 5) Korean War Memorial: The Korean War Memorial stands in memory of all those soldiers who served and died during the Korean War, as well as explaining a bit of the history of what happened. It also features a beautifully designed wall. It is worth getting a guided tour through the area of you are a history fan. 
6) Vietnam War Memorial: This Memorial, much like the one mentioned above, also serves to honor those who served and died during this war. You'll find statues representing what these soldiers looked like through their journey, and once again is worth getting a guided tour if you want all the nitty gritty details of the memorial. 
7) World War II Memorial: The World War II Memorial is a beautiful oval design with stone columns. There is one for each of the states, and then one big one on each side for each of the oceans (Pacific and Atlantic). It is honouring the Americans who served as well as the civilians who took part in World War II.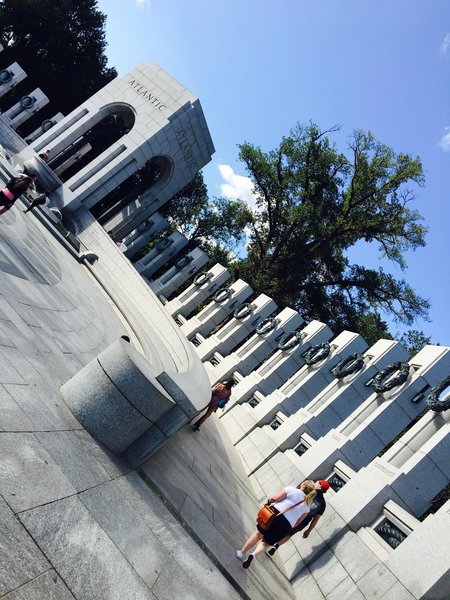 8) Smithsonian Museums:
In this
wikipedia page
you can find a complete list of all the available museums and their corresponding locations and websites, so you can better choose which ones to visit. However, I personally recommend the National Air and Space Museum (and it's planetarium experience) and any museums that concern topics you are passionate about. For children, I recommend visiting the zoo.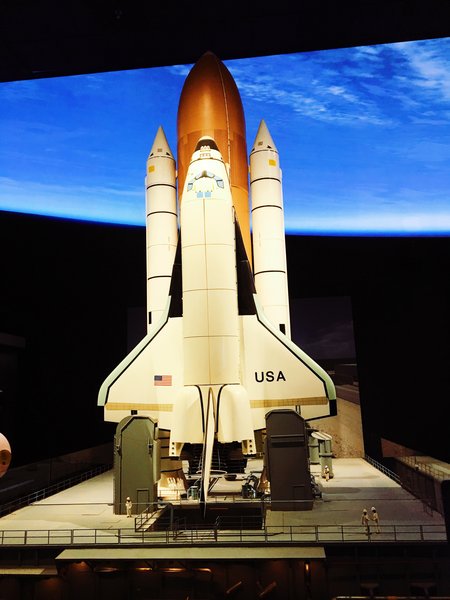 Things Not to Miss in Washington DC
Walking down National Mall — if the route above doesn't already convince you then I hope the list above can help you see the wonders the National Mall holds. Here, you'll be able to see everything as well as enjoy endless fields of beautiful grass for picnics, and take countless gorgeous photographs.
Watching a National's Game — the National's, Washington DC's very own baseball team, have their home in Nationals Park, only a few minutes drive from National Mall. If you're in town you should try to watch a baseball game (weather permitting) as these can be very cheap and will provide you with the ultimate American Experience. It is a very family-friendly environment and a wonderful tradition. We paid $12 each for tickets with a great view.
Dinner Cruise — this one depends on your personal preferences, but I definitely enjoyed it. There are plenty of options along the river and any of them will provide excellent views of Washington DC. There are enough options for different budgets, and watching the sunset from a boat is absolutely breathtaking, so this is definitely something you should considering during your visit to the city.
Georgetown — Georgetown is a cute little down nearby with very beautiful houses and parks. It is also the home of the well-known Georgetown University and Georgetown Cupcakes (you can read more about those below). It is a gorgeous place to spend the afternoon shopping or walking around, so we definitely recommend visiting it.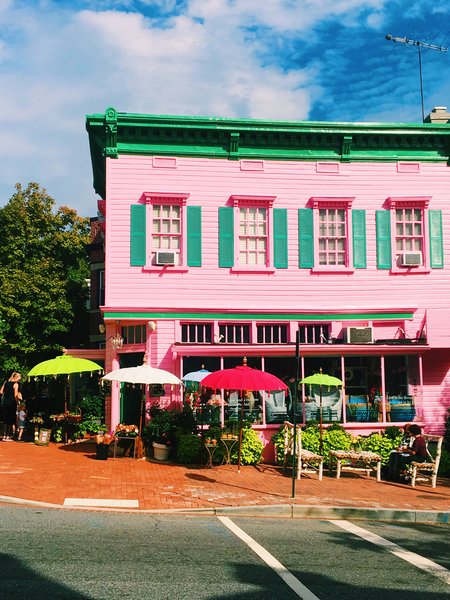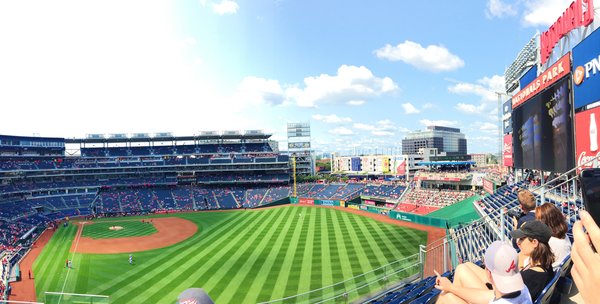 What to Eat in Washington DC
— Georgetown Cupcakes: if you like watching TLC you'll already know all about these, but these famous Cupcakes have people waiting in line for a while and it's no surprise why! If you go during a weekday around noon you'll be able to avoid the long waits and choose from the dozens of different flavours and decorations they have to offer. If you have a sweet tooth, this is a place you definitely cannot miss. 

—DC Half-Smokes: A half-smoke is a lot like a hot dog but very particular to DC. A great place to try one is Ben's Chili Bowl. We tried it ourselves and definitely recommend.  

— Whole Crabs: I personally didn't get to try these but I've heard a lot about how they are a Maryland speciality, so I thought to include them in this list. According to local reviews, Tenleytown has a place called The Dancing Crab and is a frequent favourite of crab. Also make sure to check places near the water and suburbs of Maryland for good restaurants. Another common recommendation was the Quarterdeck in Arlington. 

— Ethiopian: It may seem odd to include a foreign food in this list but DC has the largest Ethiopian population in the US and thus has dozens of very good Ethiopian restaurants. A lot of people recommended a place called Dukem.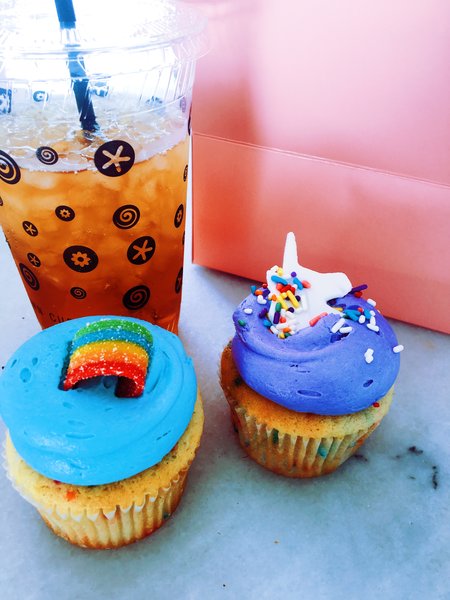 Itineraries in Washington DC
You can find the National Mall (Washington DC) route here.
You can find many intineraries for Washington DC in the official website here.
Getting Around and About in Washington DC
Rent a bike: an easy and fun way to see the city of Washington DC would be to rent a bike for the day and take your time biking around National Mall. It was very common to see people not only biking around National Mall but even taking their bikes to work, and there are a lot of bike friendly areas around the city.
Metro: this one is straightforward and common in every city, and Washington DC's metro system works very well and takes you almost anywhere you'd want to go for pretty decent prices.
Bus System: you can also choose to take one of the many buses that are part of their bus system, and enjoy the view as you go from place to place.
Tour Buses: if you'd like to see and learn at the same time I recommend buying tickets for one of the many tour buses around Washington DC. Keep in mind these can get pretty pricey (usually 40$ for a ticket) however it is worth it if you can fit it with your budget and are the type of person that likes learning a lot of facts about the places you visit.
Uber/Lyft: if you choose to travel outside of peak hours, you'll find both Uber and Left to be quite affordable, especially if traveling with two or more people. It is definitely more convenient as it can take you directly from Point A to Point B. If your party is composed of 1-2 people, you can even choose Uber Pool or Lyft Line (carpooling systems) and save yourself even more money. We travelled using both these systems for as little as 4$ a ride sometimes.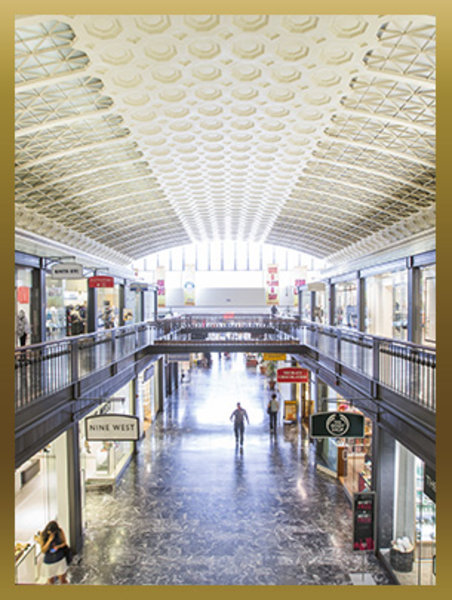 Getting to Washington DC
Seeing as Washington DC is such a popular tourist destination, getting here is pretty easy. There are two available airports (and US domestic flights can be bought for very cheap). Reagan is very close to the city and Dulles is an hour away by train, but both are big and fairly accessible. The main station in Washington DC is Union Station which operates the metro, trains, and buses outside. Below you can find a list with all the necessary information on these locations. 
—
Ronald Reagan
—
Dulles
—
Union Station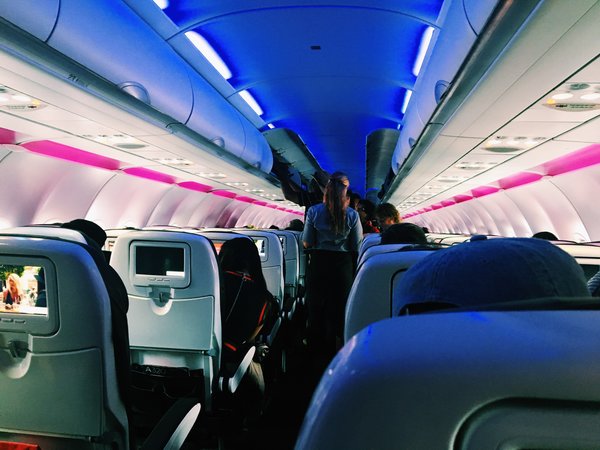 Where to Stay in Washington DC
— AirBnb: as always, AirBnb was our go-to option. We got very friendly hosts in both the locations we stayed at, it was very affordable, had the convenience of having laundry and a kitchen, and were very central. If you're traveling on a budget or simply like cooking for yourself during your travels or meeting locals, this is definitely your go-to as well. The best part is their cancellation policies are pretty flexible making it easy to keep changing plans when necessary. 

— Hundreds of hotels: your other option is of course staying at one of the hundreds of hotels Washington DC has to offer. Depending on their location and quality, these can get very pricey. Do keep in mind that Washington DC is expensive. Their are some more budget-friendly options however even these are not very cheap and are hard to cancel. Nevertheless if you have the budget, search up "Washington DC" hotels and take your pick.
What to Bring from Washington DC
Washington DC is a very touristy place, so the things you'll end up bringing to take back home can get pretty cliché but cute nevertheless. 
Postcards & Magnets: for the traditional postcard and magnet lovers there are thousands of gorgeous options at very affordable prices. You can choose between pictures of the many historical buildings of the city.
History Books: if you happen to have a history lover back home there is no better place to find history books than Washington DC. You can visit one of their many bookstores (the one at the Lincoln Memorial is a great start for example) and bring them home the story of some of the places you got a chance to visit.
Museum Souvenir: With this many museum options, finding the correct souvenir will be an easy task. If you visit the National Air and Space museum and have a space lover at home for example, take them a book about space, a stuffed astronaut, or even a cool telescope.
Sports Lovers: if who you have at home is more of a sports lover get them something from the Nationals Park Stadium such as a jersey, a cap, or even some sports equipment from Washington DC.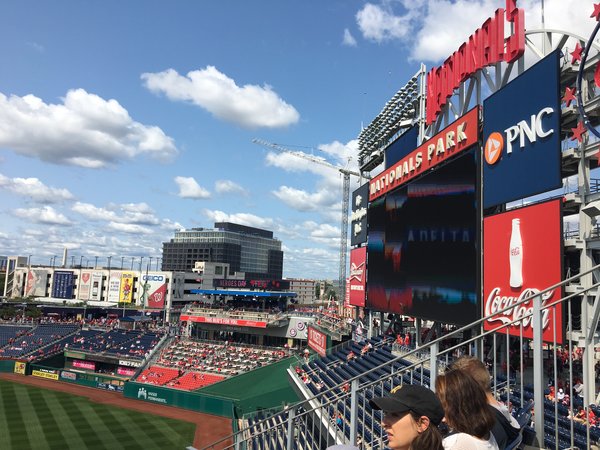 Tips for Travellers to Washington DC
The most important thing to remember in Washington DC (even though it is important to remember this everywhere) is to respect authority. While some local authorities in other places may tolerate some play, in Washington DC everything is taken very seriously. If you are asked to relocate or stop doing what you are doing make sure to respect their commands seeing as they have a valid reason to do so for the security of the general public. 

As mentioned above Washington DC is a highly touristy place. This means that threats that exist in these types of places such as pick-pocketing are a threat here too. Take care of your belongings. 

Washington DC is a pricey city. Restaurants, hotels, bars, and tip rates are higher here so do keep this in mind when budgeting to come here. 

Finally, while almost all the museums in this city are free they do have limited capacity. In the summer months museums tend to fill up so it is important to book your visit ahead of time. This can be done by getting yourself a (free) ticket on the museums website which will allow you to book your date of visit and guarantee you can enter. This is especially important with bigger groups. During the rest of the year this shouldn't be necessary as the museums won't be as full.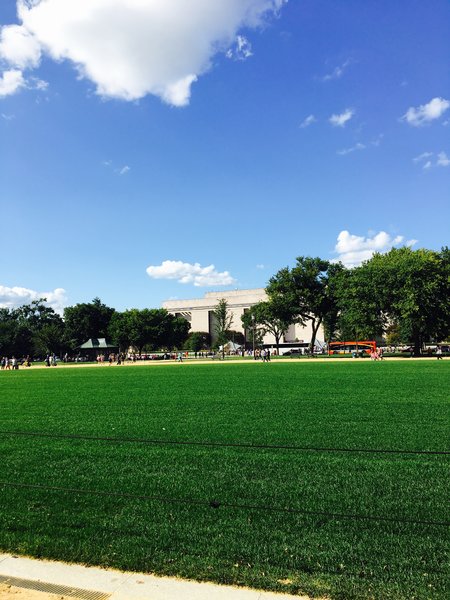 Lowcost Washington DC
Going low-cost in Washington DC, even though it can be a very pricey city, is actually fairly easy. If you travel by Uber/Lyft during off-peak hours it will cost you the same or even less than a metro or bus, leaving you exactly where you want to go. All the Smithsonian Museums (and zoo) are free, so this will give you plenty to do without spending a penny. Any of the monuments you'll want to see can be seen (from the outside) for free (such as the White House, the Capitol, or the Washington Monument) so you can get incredible pictures without paying anything. If you pack yourself a picnic and come to National Mall, you'll find tons of grass and space to have a nice meal (if it is sunny out) and enjoy the mind-blowing view. 
Day Trips from Washington DC
— Baltimore, Maryland: Baltimore is a beautiful city just a train ride away from Washington DC. It is the home to Fort McHenry, a famed "Star-Spangled Banner" for which is gorgeous to go visit. If you have some time you should definitely schedule to go up to Baltimore. Google Maps will be able to provide you with the information for the fastest transportation method to this city depending on the time and date of your visit. 

— Harper's Ferry, Virgina: It is hard (but not impossible) to get to Harper's Ferry by public transport, but trains are available. You can check the availability through Google Maps by typing in your exact current location. It is a beautiful little town by the water that offers great views and very fun water sports, such as tubing, weather permitting. It is a very nature-based location and makes for a great little city break. 

— Anywhere in Virginia or Maryland that may interest you: this may seem like a general recommendation but the truth is that Washington DC is surrounded by two beautiful states, Virginia and Maryland, that have thousands of things to offer. If you study up on these states before you go you'll find that they are very easily accessible by bus or train and you may find yourself having the opportunity to visit various different states with one trip.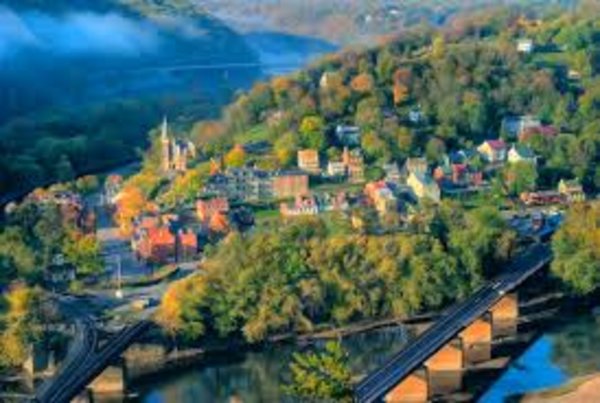 Understand Washington DC
Washington DC is a busy city where a lot of important work is done and important people live. Thus, it is not unusual to see people very well dressed. However, it is also a very touristy city and tourists tend to dress in normal day-to-day clothes. They take security very seriously here and it is important to respect authorities at all times. For example, once they had us clear the entrance of the White House because someone left a bag unattended and they had to check it out. It is a beautiful city and everything is very central and close together, so it does not take a long time to explore. It is perfect for history and architecture lovers due to the high amounts of historical buildings. It is also great for art lovers due to the huge amount of free and incredibly good museums. 
Useful Links
Enjoy your trip to Washington DC!