New York City sounds like an intimidating destination to many of our wallets; after all, we usually only see the Upper East Side version of it featured on TV shows such as Suits or Gossip Girl, or we see the ball drop in extremely crowded Times Square. But the reality is that the city really is doable on a budget, and this is coming from a 22-year-old college student freelancer from Europe. Trust me, if I can do it so can you! All you have to do is buy some good walking shoes (you'll be walking pretty much everywhere), get yourself an Airbnb in New Jersey (which is just a 15 minute bus ride away, and a lot cheaper than New York), and get ready to get creative with us. To get you started, here are five things you must absolutely do in New York City which will be free or under 5$:
1) Find out the free admission days/hours of the local museums, be prepared to be there early, and enjoy saving 10-20$ by going for free
You heard me correctly: almost all of New York City's museums have a certain day a week in which they give out a limited amount of free admission tickets. This could be Tuesdays starting at 4pm, for example, which simply means that you have to be at the ticket distribution point around 3pm and be patient. Museums like the MET and the MOMA do this every week. You can find the details of these deals online if you look well, so get looking!
2) Skip the Hop On Hop Off buses, hop on a bike instead, and enjoy the views that areas like Central Park and the Brooklyn Bridge have to offer
Surrounding the area of Central Park, as well as near either end of Brooklyn Bridge, you'll find small local businesses offering bike rentals for as low as 3$ an hour (before tax). For 5$ you can usually score yourself a bike for an hour, so take it for a spin in your area of choice and enjoy the view without walking for kilometres on end. Make sure to take a GoPro and attach it to the bike and you'll end up with incredible footage.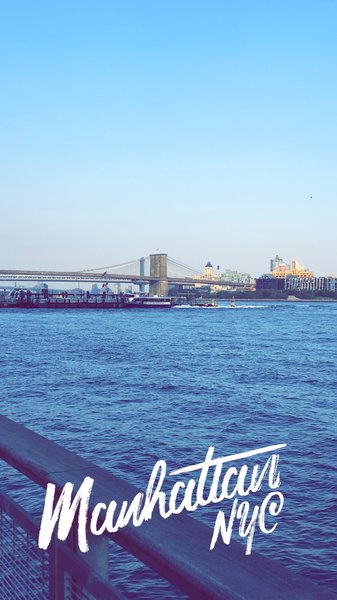 3) Enjoy a free concert or performance in Central Park
Central Park is a constant host for free concerts or theatrical performances. All you have to do is search Facebook or Google for more information on what is available, the time and dates, and you're set to go. Sometimes these artists or performances are not very well known (but they are just as incredible) but many times these are actually very well-known names performing. I once saw Jason Mraz in Central Park for free! Even if at the time you are there there are not performances, the street artists you will find performing in Central Park will blow your mind. From professional sign students just jamming for fun to awesome guitar players, contortionists, and entertainers. If you truly enjoy their art, make sure to tip them seeing as what they are doing is hard work many times in very hot or very cold conditions, but still this should not cost you over 5$ and will surely entertain you.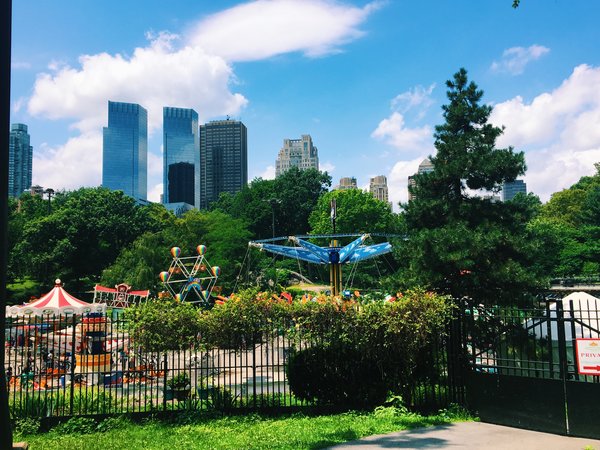 4) Go over to DUMBO and enjoy the incredible views and street art
DUMBO is Brooklyn's very own hidden gem. This riverside paradise gives you a break from the chaotic New York City life with a cute boardwalk, parks, and beautifully decorated streets featuring incredible street art pieces. Not only will this place make for incredible Instagram pictures, but all of this is free to enjoy! And the final must-do on this list is…
5) Use the body your momma gave you and walk yourself over to all the incredible landmarks New York City has to offer
From the breathtaking 9/11 Memorial Fountains to the hectic New York Stock Exchange in Wall Street, to the postcard picture perfect Times Square, there is no excuse to not have fun in New York on a tight budget. If you are overwhelmed by the options or simply do not know where to go, make sure to check out our New York City Routes. This one will take you from Grand Central Terminal down 5th Avenue (Empire State Building) through all the famous little parks of NYC (coming soon). This one will show you around the 9/11 Memorial, Wall Street, all the way down to the boardwalk (coming soon). Keep an eye out for the Central Park and Times Square routes coming soon!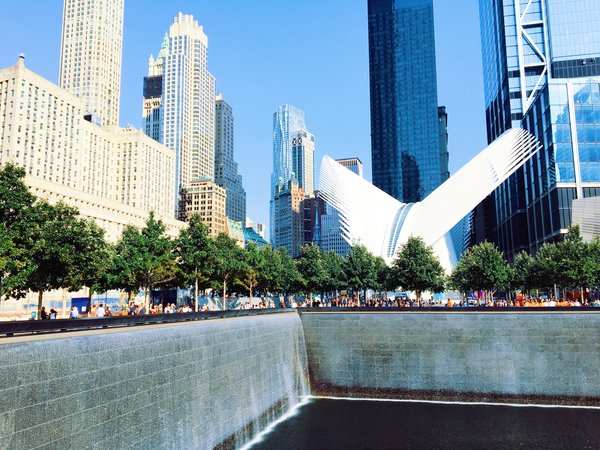 Enjoy your trip to NYC!