Mt. Kilimanjaro, Africa's highest mountain, stands tall as Tanzania's most prominent landmark, dominating the vast plains of the country. With snow-capped peak and forested surroundings, it is one of the world's highest free standing mountains.
Chagga people
, who populate this million-year-old mountain, have been living on this mountain for thousands of years.
Best Time to Visit Mt. Kilimanjaro

The ideal time to visit Mt. Kilimanjaro is during its main trekking season, that is, from January to mid-March and June to October. November and December are best avoided, due to heavy rains and thick cloud cover on the higher reaches.
Mt. Kilimanjaro Fact File
Continent: Africa.
Country: Tanzania.
Province: Moshi
Location: Located at Tanzania's northern border, overlooking Kenya, it is over 322 kilometers (200 miles) from the equator.
Coordinates: Latitude: -3.065653, Longitude: 37.352013.Height: 5,895 meters (19,341 feet).
Prominence: Highest mountain in Africa and one among the world's highest free standing mountains.
Range: East African Rift Mountains.
Other Nature Info:
Besides Mt. Kilimanjaro, there are many other attractive peaks and mountain ranges in Tanzania.
Mt. Kilimanjaro Name Origin
Theories abound regarding the origin of
Mt. Kilimanjaro's name
. One theory holds that the word 'Kilimanjaro' is derived from two different sources – 'Kilima' (mountain) from
Swahili
language and 'Njaro' (whiteness) from the
Kichagga
dialect of the Bantu language.
Another theory holds that the word 'Kilimanjaro' is actually composed of two Chagga terms – Kilima from 'kilelema', meaning 'difficult or impossible' and Jaro from either 'njaare', meaning bird, or 'jyaro' that means 'caravan'. It could either mean 'that which is impossible for the bird' or 'that which defeats the caravan'. Both indicative of the difficulty posed by the mountain.
Mt. Kilimanjaro Geology and Formation
Mt. Kilimanjaro originated due to the volcanic activities of three volcanoes lying contiguous to each other. These, now dormant volcanoes are
Uhuru Peak
on Kibo's crater rim at 5,895 meters (19,340 feet), Mawenzi at 5,149 meters (16,893 feet) and Shira at 3,962 meters (12,999 feet). Kibo is a typical volcanic cone that is the youngest and the highest.
Mt. Kilimanjaro is a giant stratovolcano and its rock composition reveals that it was formed by the matter spewed up by the volcanoes that firmed into layers of hardened lava, volcanic ash, tephra and pumice.
Snow started appearing on this mountain 11,000 years ago to form its glaciers.
The Kilimanjaro glaciers
appear as huge blocks of smooth blue-white ice. It is amazing to see the strong equatorial sun sculpt the glaciers into beautiful ice columns, pillars, towers and other stunning shapes. However, it is this very equatorial sun that makes these glaciers unstable by heating the dark lava rocks underneath.
Climbing (or Hiking) Mt. Kilimanjaro
How to Climb / Hike Mt. Kilimanjaro
Ascending 5,895 meters (19,340 feet) to summit Mt. Kilimanjaro may seem intimidating, but surprisingly climbing it does not require any mountaineering skills or specialized equipment. What it requires is top physical condition and a strong will power. People as young as seven and as old as 86 have done it.

As for the timing, it is best to attempt the ascent in the warmest and driest months of this region, that is, in January or February and from June to October.

The Kilimanjaro National Park (KINAPA) is responsible for controlling tourism on the snow-capped Mt. Kilimanjaro. It allows a minimum of five days of trekking to the summit the peak, anything less is not allowed. This is because adequate time is needed to safely acclimatize for the ascent. The normal duration of trek ranges from six days to 10 days.

Trekking to the summit independently is also not permitted. Since 1991, it is mandatory for all climbers to book with a climbing agency. The agency provides the essentials, such as a guide, cook, porters and other paraphernalia. Selecting the agency assumes importance, since all this doesn't come cheap. As a rough estimate, the agencies charge anywhere between US$2,000 and US$3,000 and some even more. However, past climbers consider this expenditure, money's worth.

Get a feel of the climb to the highest mountain in Africa from this YouTube video.
Hiking Trails on Mt. Kilimanjaro
A total of
six routes
can be used for summiting Mt. Kilimanjaro.
On reaching the foot of the Kibo peak from these six routes, three paths lead up to the crater rim. These are the Barafu route, the Western Breach Route (Arrow Glacier route), and a route passing from Kibo Huts to Gillman's Point. The Barafu route is longer, but easier for trekkers arriving via the Lemosho, Machame, Shira and Umbwe routes. The Arrow Glacier route is more strenuous. The Kibo Huts route is ideal for those using Marangu and Rongai routes. 
Refuges / Mountain Huts Nearby on Mt. Kilimanjaro
Lemosho route: Shira 1 Camp at 3,505 meters (11,499 feet) – Shira 2 Camp at 3,810 meters (12,500 feet) – Moir Hut at 4,200 meters (13,779 feet) – Lava Tower at 4,630 meters (15,190 feet) – Barranco Camp at 3,976 meters (13,045 feet) – Karanga Camp at 3,995 meters (13,107 feet) – Barafu Camp at 4,673 meters (15,331 feet) – Uhuru Peak at 5,895 meters (19,341 feet).
Machame route: Machame Camp at 2,850 meters (9,350 feet) – Shira Camp 2 at 3,810 meters (12,500 feet) – Lava Tower at 4,630 meters (15,190 feet) – Barranco Camp at 3,976 meters (13,045 feet) – Karanga Camp at 3,995 meters (13,107 feet) – Barafu Camp at 4,673 meters (15,331 feet) – Uhuru Peak at 5,895 meters (19,341 feet).
Rongai route: Simba Camp at 2,626 meters (8,615 feet) – Kikelewa Camp at 3,679 meters (12,070 feet) – Mawenzi Tarn Camp at 4,303 meters (14,117 feet) - Kibo Hut at 4,730 meters (15,518 feet) - Uhuru Peak at 5,895 meters (19,341 feet).
Umbwe route: Umbwe Camp at 2,940 meters (9,646 feet) – Barranco Camp at 3,976 meters (13,045 feet) – Karanga Camp at 3,995 meters (13,107 feet) – Barafu Camp at 4,673 meters (15,331 feet) – Uhuru Peak at 5,895 meters (19,341 feet).
Marangu route: Mandara Hut at 2,700 meters (8,858 feet) – Horombo Hut at 3,720 meters (12,205 feet) – Mawenzi Hut at 4,315 meters (14,106 feet) – Kibo Hut at 4,703 meters (15,430 feet) – Uhuru Peak at 5,895 meters (19,341 feet).
Shira route: Simba Camp at 2,626 meters (8,615 feet) – Shira Camp 2 at 3,810 meters (12,500 feet) – Lava Tower at 4,630 meters (15,190 feet) – Barranco Camp at 3,976 meters (13,045 feet) – Karanga Camp at 3,995 meters (13,107 feet) – Barafu Camp at 4,673 meters (15,331 feet) – Uhuru Peak at 5,895 meters (19,341 feet).
Climbing or Hiking Mt. Kilimanjaro – Our Top Tips
Preparation tips
:
Clothing and essentials: The key is not to overpack or under-pack. Have adequate clothing, appropriate for the weather. The climbing agency provides a list of what all needs to be carried.
Proper physical and mental conditioning: Physical conditioning helps build stamina and strength for the climb and boosts the acclimatization process. Mental conditioning helps in strengthening resolve and in keeping a positive attitude.
Insurance: Buying travel and medical insurance ensures safety.
Climbing tips
:
Ascend slowly: While climbing, take one step at a time to find the rhythm. Slow ascent also helps in complete acclimatization and keeps altitude sickness at bay.
Drink more water: Drinking three to four liters of water will prevent dehydration. Carry fresh water along and avoid drinking from natural sources that may be contaminated.
Acclimatize: This can be done by 'walking high and sleeping low', that is explore higher reaches, but come back and sleep at a lower altitude.
Climb light: Climb light by shedding extra weight to avoid unnecessary strain and breathing problems.
Descend slowly: Take the help of ski pole for descending to ease the strain on knees. Be careful of tripping or sustaining injuries.
Skiing on Mt. Kilimanjaro (if applicable)
Skiing on Mt. Kilimanjaro
is strictly prohibited by Kilimanjaro National Park authorities. People have smuggled in skis and snowboards, but this illegal activity is not recommended.
THE TOP 5 INTERESTING LEGENDS - MT. KILIMANJARO
5. Eruptions And Natural Calamities - A Punishment From God
Volcanic eruptions formed a symmetrical cone of ash around Kibo Peak on Mt. Kilimanjaro two centuries ago, but since then there has been no volcanic activity. To this day the natives consider volcanic eruptions as punishment from God. The subsequent appearance of snow on the peak made the natives conclude that the pure white top is the throne of the almighty God.

The natives revere this mountain and discourage climbing it, lest they anger the God. They believe that every negative natural occurrence, such as dwindling snow on the mountain, is God's vengeance for the outsiders trying to climb the mountain on a daily basis. Any tourist death on the mountain is also considered the result of God's wrath.
4. Kilimanjaro, A Realm For The Dead - According to some versions of a tale prevalent with the Chagga people, there are two gates that lead to the two realms for the dead – one, leading to a heavenly paradise and the other to the ghosts. Both exist 'where the sky and earth join' and are said to be located in a hole or a cave on Mt. Kilimanjaro.
3. Strange Inhabitants of the Mountain - If legends are to be believed, Chagga people, the natives of Mt. Kilimanjaro, are not the only inhabitants of this mountain, there are dwarves too. Called Wakonyingo by the Chagga people, these gnomes with oversized heads dwell in mountain caves and subsist by hunting and gathering. They are said to act against those who carry negative spirits to the mountain. To this day, the caves and ravines of the mountain remain unexplored, though no dwarf has ever been sighted.

Another legend mentions mountain gorillas on Mt. Kilimanjaro in the dense rainforests surrounding the slopes. However, they no more inhabit these forests and are found only in Uganda, Rwanda and Congo. Their population has dwindled to less than 700.
2. How the West Discovered Mt. Kilimanjaro - Although Mt. Kilimanjaro served as a landmark for the natives living around this mountain, it remained unknown to the western world. It was discovered only with the colonization of Africa by the European missionaries, who preached their way inland into Africa, discovering this mountain. Of these, Dr. Ludwig Krapf and Johann Rebmann were the first to land on the coast of Kenya in 1846. They were also the first to see this mountain.

In 1861, Richard Thornton became the first to climb Mt. Kilimanjaro, but failed to reach the summit. It was only in 1889 that a German geologist, Hans Meyer, summited Kibo Peak and named it Kaiser Wilhelm's Peak. Since then, the mountain has seen prominent personalities climb the mountain, such as former US president Jimmy Carter in 1988 and others.
1. Climbing Mt. Kilimanjaro - A Measure Of Health - A legend made popular by a retired Tanzanian army general, Mirisho Sarakikya, is that climbing Mt. Kilimanjaro is a measure of one's health. According to him only those with a healthy body will manage to reach the summit and those with health problems will not. He considers this mountain a natural laboratory and a therapy for unknown diseases, and maintains that health problems are detected through climbing effort and those with health problems are prevented from reaching the top. The general himself has summited this 'rooftop of Africa' an impressive 38 times.

One can only imagine how health-problem-free would Richard Byerley be, when he succeeded in summiting the peak at the ripe old age of 84! He figures in the Guinness World Records as the oldest person to do so!
RECOMMENDED TRAVEL APPS
To make the most of your trip to mount Kilimanjaro, install the below two apps to conveniently take photo routes and measure the height for peaks in the surrounding area.
Peakvisor
Routes.Tips App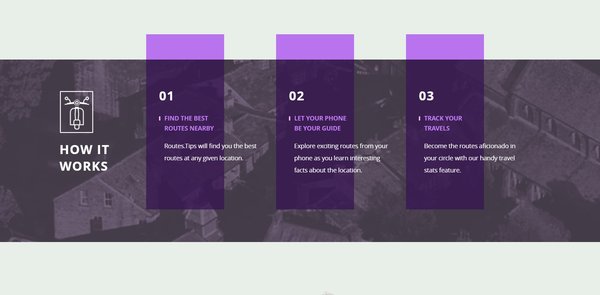 Happy travels,
The Routes.Tips Team