Mount Kenya, the second highest mountain in Africa (just after Kilimanjaro), and the highest mountain in Kenya, is a mountain carved through ancient volcanic activity, towering above the Kenyan landscape surrounding it.  It is no wonder that this extinct volcano with its glacial valleys and snow-capped peaks is today considered one of the best tourist destinations in Africa.
Interesting Fact:
Mount Kenya boasts a plethora of fauna and flora, which attracts a wide array of species. It is furthermore listed as a world heritage site by
UNESCO
.
The Best Time to Visit Mount Kenya
The ideal time to visit Mount Kenya is between January and March. (This is the dry season - perfect for trekking and hiking.)
Mountain Fact File
Location Info
Continent:  Africa
Country:  Kenya
Province:  Central Province
Location:  Located along the equator,
193 km northeast of Nairobi, and 480 km from the Kenyan coast.
Coordinates:  0°9′03″S / 37°18′27″E 
Height:  5199 m
Prominence: Largest mountain in Kenya, and second largest in Africa after Mt. Kilimanjaro.
Range: East African Rift Mountains
Mount Kenya Name Origin
Mount Kenya received it's name from European missionaries who ironically heard one thing, and wrote down something else.  (The irony of translation I guess.)
The Story:
The first missionaries who settled in Kamba Land (Kenya), John Rebmann and Johann Ludwig Krapf, found the mountain stunningly beautiful and inquired from the locals as well as the Akamba traders, (traveling with them as guides at the time), as to what the mountain was called. The Akamba traders then told them the mountain is known as,
'Kiima Kya Kenia,' or, ' the glittering mountain.' The missionaries ironically recorded it as,
Mount Kenya.
Other Names:
The word, 'Kenya,' is derived from a local dialect called Kamba, who pronounces 'Kenya' as, 'Kinyaa.'

Other ethnic groups such as the, Kikuyu, called the mountain, Kirinyaga, or, 'the mountain with ostriches.'

The Maasai community calls it, Ol Donyo Eibor, or, 'the white mountain.'
Mount Kenya Geology and Formation
Over 4 million years ago, various successive volcanic eruptions helped form Mount Kenya  (https://en.wikipedia.org/wiki/Mount_Kenya )to what it looks like today - a large mammoth of glacial valleys and volcanic debris buried deep beneath the surface in most areas.
Interestingly enough were experts able to trace ice particles as far below as 3,000 m through analysis of curved ridges and boulders, as well as stones carried by glaciers down the mountain.
Mount Kenya is currently dormant, however, it was formerly a stratovolcano (is a tall, conical type volcano, said to mostly be composed of one layer hardened lava, tephra and volcanic ash. Source:
Scicnce Daily
and active during the Plio-Pleistocene period.
Interesting Fact
: The original crater that developed here, was formed well over 6,000 m above sea level. (Higher than Mount Kilimanjaro.)
Since it became extinct, there were two major glactic periods depicted by two main moraine rings of glaciers. These eroded the mountain to its current height of 5,199 m.
One aspects visites will notice immediately is how the glaciers of Mount Kenya appear as huge white ice mounds. These mounds have inspired naming of some local beer brands.
Way up in the mountain is U-shaped moorlands, created by glaciations. The circular hills on the steep sides are the remains of plugged vents, and the remainder of the mountain is symmetrical because of a central plug system.
Climbing (or Hiking) Mount Kenya
Ascending to a height of 5,199 m above sea level, Mount Kenya can seem a daunting challenge to many a visitor. However, this is not always the situation since almost all of the peaks have been summated. Most of these include rock climbing through the easiest routes, although beware, some areas still require walking or scrambling through thigh undergrowth or natural hindrances.
The highest peak that can be summited without climbing is Lenana Point, at 4,985 m. (Over 15,000 tourists visit the Mount Kenya National Park to climb this peak.) The other two peaks, Batian and Nelion, have been ascended by only approximately 200 people in history.
Visitors wishing to climb Mount Kenya will find it not that difficult to reach the mountain, since it can be found at a central point – that is, it is located 12 miles off the equator.
The northern summer rock routes are perfect in the months of January to March, this is the dry season. (As well the ice routes.)
Climbing the mountain during rainy season is unfavorable.
Trekking Mount Kenya alone is not permitted, summiting the mountain as a group is recommended. Moreover, you should be equipped with paraphernalia required for mountain climbing should you wish to reach the higher, more difficult peaks.
Hikers can preview YouTube hiking videos
here
Refuges / Mountain Huts Nearby On Mount Kenya
Accommodation at, or close to Mount Kenya caters to the most basic to luxurious:
The more luxurious accommodation lodges are located on the lower slopes of the forest, with many of them offering guided walks and other fun activities. (Example: bird watching and fishing.)
Huts and bunks bed, available on the upper side of the mountain, are basic, often providing shared amenities and facilities. Some of these include:

Austrian Hut: Is located near the Lewis Glacier - on the slopes of Lenana Point. The hut can accommodate 30 visitors at a time, with a nearby hut accommodating porters.
Liki North Hut: Is a small shelter on Liki North Valley, which offers better shelter from adverse climatic conditions.
Ship Ton's Camp: Is situated at the top region of the Sirimon Route. The area is largely communal, with running-cold water for use.
Camping is allowed anywhere within Mount Kenya National Park.
Fairmont Safari Club Nanyuki: A resort located in Nanyuki, a town at the base of Mount Kenya. It has over 120 rooms, providing the most luxurious and exclusive accommodation in the region.
Hiking Trails on Mount Kenya
There are eight routes to summiting Mount Kenya.
Starting from the Northern part, these include Meru, Kamweti, Chogoria, Burguret, Naro Moru, Timau, Gathiuru and Sirimon Routes.
The most frequently used routes are Chogoria, Sirimon and Naro Moru.
The other routes require visitors to request permission from the
Kenya Wildlife Service
.
List of Routes:
Chogoria Route: A route called so after the town it leads to, Chogoria Town. It is 32 kilometers (20 miles) from the forest gate of Mount Kenya National Park.

How to complete: The Route can be completed via a vehicle for those desiring a quick trip, however, it is possible to walk to the summit as well.

To see: There is much wildlife to be seen. Monkeys, leopards and possibility even the giants of the forest, elephants.

Route Condition: The terrain and road is although not in good condition, therefore, visitors are advised to be careful when walking or driving.

Duration: Hiking through this route can take at most a day or two depending on the hikers preference.
Kamweti Route: The longest route to access Mount Kenya's peaks is via following the Nyamindi River. (Although beware, it is restricted in some situations, example, during heavy rainfall. It will be best to inquire if the route is open during the day of your visit.)
Naro Moru Route: A common route, taken by trekkers with the aim of reaching Point Lenana.

Duration: Visitors can ascend to the point in three (3) days. (Most make use of bunkhouses along the route in each camp, therefore no need to carry a tent.)

Route Condition: The terrain is good for the most part, with the exception of difficult terrain from Vertical Bog Section.
Gathiuru Route: This route starts at Gathiuru, and follows North Burguret River.

It is the shortest route to Point Lenana, and is managed by the Gathiuru Community Forest Association.

How-to: To access the mountain, visitors will have to go through Mt Kenya Royal Cottages, for payments and facilitation. This is a lodge located opposite to the Nanyuki airstrip.

To see: The route boasts of a wide array of fauna and flora, wildlife and exquisite scenery.
Sirimon Route: Starts 15 kilometers East, around the Mount Kenya road from Nanyuki town.

The National Park's gate is 10 kilometers along the track. Visitors are thus able to access the route via a four-wheel drive or by walking.

(This is a quick route for tourist who wants to summit Point Lenana quickly.)
Timau Route: Among the restricted routes.

It starts at Timau Village, closer to Sirimon Route, and follows around the edge of the forest, leading to the highest point.

Route Condition: Previously it was possible to drive, but currently the road is in terrible condition.
Peak Circuit Path: Is a route situated 10 kilometers from the main peak, with an aspect of gain and loss of over 2,000 m as you climb.

Route Duration: The route can be walked in a day, however, for panoramic views of all the phenomenal scenery, do consider a more lengthily stay for photography, which can then take two or three days to complete the route.

Skill: The route does not require any kind of technical climbing skills.
Climbing or Hiking Mount Kenya – Our Top Tips
Clothing: The right clothing is as always paramount to 'survive' hiking in Mount Kenya. (As in any other mountain climbing or hiking situation.)

Recommended:

Thermal socks
Outer jacket
Gloves
Sun protection cream
Sunglasses
Raincoat
Hiking boots
Walking stick (can be picked from the forest floor, therefore no need to carry one with you.)(Above are the most crucial components.)
The most essential item is an outer jacket, since temperatures do fluctuate on Mount Kenya, making it difficult to function without protection from the cold. (It is recommended that visitors not take fitted clothing, because that will affect circulation, causing extreme discomfort as the hike progresses.)

Camera: Taking pictures with an automated camera is essential when hiking or trekking Mount Kenya.

Remember to take an extra battery when going to high altitude areas, since extreme cold may affect performance of electronic components. Keep your camera closely at all times.
Packaging: It is vital to note that you could spend more than two days on the mountain, therefore take enough clothing, especially socks and gloves to prevent frostbite. After packing your items, wrap them with a plastic paper to prevent them from getting wet in the mountainous area.
Mental preparation: Mental strength and stability is key in achieving any objective. Summiting Mount Kenya is easy if you have the right mindset. Mountaineers should have a positive mindset, and understand that climbing or hiking any mountain can hold danger. Always focus on the main objectives and do not let other aspects deter you from achieving your goal.
Recommended Equipment:

Water bottle
Daypack with:

Torch
Toilet paper
Pocketknife
Trekking pole
Spare batteries for phones and camera.

Recommended Food Items:

Energy Bars / Snacks
Sweets
Chocolat
Energy drinks

All meals are supplied on Mount Kenya so you should consider taking snacks only.
First aid: St. Johns First Aid Kit, painkillers, antibiotics, sun block, insect repellant, adhesive and throat lozenges.
Insurance: Consider travel insurances.
Ascend and descend slowly: While climbing, take one-step at a time until you find a rhythm. When descending, follow the same technique to avoid injuries and by descending in a sideways fashion by placing one foot before the other.
Take more water: Dehydration is a common feature in trekking and hiking, therefore ensure you have taken enough water to cushion such effects.
Skiing on Mount Kenya
Skiing on Mount Kenya is prohibited.

Interesting Fact: Although, in 1935 the idea of a skiing championships on Mount Kenya was mooted by P. Anson and Bill Delap.
OTHER ATTRACTIONS CLOSEBY
Apart from Mount Kenya are there other attractive ranges and mountains in Kenya.  These include:
The Aberdare Range is a 160 km mountain range located in northern Nairobi, with an elevation of 3,500 m above sea level.
Ol donyo Orok Mountain, also commonly called, Namanga Hills, is located on the southern Kenyan border. It is triangular in shape, with an quite interesting peak that looks like an arrow. (This arrow points north.) The short side of the mountain faces Tanzania, with the highest peak at 2,548 m.
Ngong Hills are peaks of mountains on the Great Rift Valley, situated southwest of Nairobi. The west side overlooks the Great Rift Valley, dropping over 1000 m, with its highest peak pulling its weight at over 2,460 m above sea level. (The film, Out Of Africa, was shot in the vicinity of these hills.)
Taita Hills, also called, Teita Hills, is a Precambrian mountain (a mountain belonging to the Pre-Cambrian period – commonly known to have lasted 4 million years), located in southeastern Kenya. The hills are furthermore made up of three massifs (a compact group of mountains), known as Dabida, Sagalla and Kasigau, located near the Tanzania border. Dawida is the tallest and largest at 2,228 m, with three peaks known as Susu, Wesu and Iyale.
Mount Elgon is an expansive volcanic mountain found on the eastern border of Uganda and the western border of Kenyan. It covers 80 kilometers in diameters, and has a height of 3,070 m above sea level. The altitude of this mountain provides an ambient environment for a plethora of fauna and flora to thrive.
Mount Longonot is a protected area and can be found in Naivasha, Kenya. It is known for wildlife and hiking trails, a 3.1 km train that runs from the park entrance to the crater rim, and a 7.2 km loop encircling the rater. The peak is around 2,780 m above sea level, with the whole tour taking about 4-5 hours to complete.)
The Top 5 Interesting Legends - Mount Kenya
Natural Calamities And Eruptions: There is a myth believed by ethnic communities that the appearance of blue-white snow was considered as the presence of GOD, and that eruptions occurred because people had disobeyed Him, then considered to have lived on Mount Kenya. Any death on the mountain is considered as a sign of God's wrath on disobedience.

However, the volcano has been inactive for decades now.
The Kikuyu Myth: Several communities who live around Mount Kenya and Kikuyu, live on the western and southern sides of the mountain. This is an agriculturalist community and they believe that God, Mwene Nyaga, lived on Mount Kenya after he came down from the sky.

The community believes that the mountain is the throne of God on earth, and is a place where their founding father, Gikuyu, went to meet God.

Interesting To Know: According to the Kikuyu records, Gikuyu, was the first person on earth to summit Mount Kenya. Mwene Nyaga then also translates to, 'owner of the striped one,' and, Nyaga, 'ostrich.' This is a symbol of God's habitation. God is viewed as the owner of the rare bird.
The Embu Myth: The Embu people inhabited the southeastern part of the mountain. They believe that Mount Kenya is the home of God, or whom they call, Mwene Njeru. The mountain is therefore considered a sacred place.

Interesting To Know: The Embu built the doors of their houses facing the mountain. The same aspect applies to neighboring communities Mbeere, Meru and Akamba.
The Ameru: The Ameru people live on the north, east and northwestern slopes of Mount Kenya. Murungu, (the name of he Ameru's God), came from the sky and settled on Mount Kenya. The Ameru further describe the mountain as mountain with white features.
The Maasai: The Maasai people of Kenya are nomads. They used to graze their cattle around Mount Kenya since the grass did not dry. They believed that God showered the grass from the top of the mountain.

A common Maasai prayer is: "God bless our children to be like an olive tree on Mount Kenya, so that they may expand and grow like the hills of Mount Kenya."
Related Blogs
RECOMMENDED TRAVEL APPS
To make the most of your trip to Mount Kenya, install the below two apps to conveniently take photo routes and measure the height for peaks in the surrounding area.
 
Peakvisor
Routes.Tips App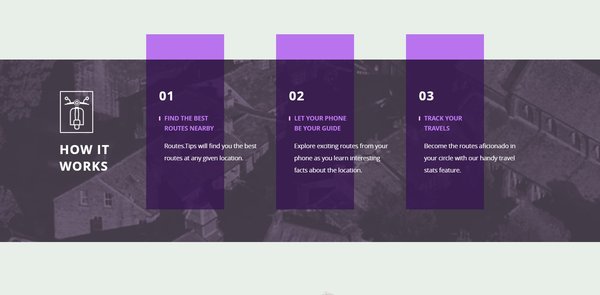 Happy travels,
The Routes.Tips Team