The Keukenhof is also famously known as the Garden of Europe and for a very good reason: every year, thousands of tourists come visit the beautiful Keukenhof garden which is carefully cared for all year long to be open for just a few months every year. It is located in Lisse, the Netherlands. This garden aims to show the world hundreds of beautiful different flower and plant species and to teach people to appreciate the beauty of nature. The opening dates vary a little every year but usually go from March to May. In 2018, the opening dates are from the 22nd of March to the 13th of May. If you are in Amsterdam (or any big city in the Netherlands) there are special bus services provided to take people to these gardens. Still not convinced? You can start off by checking out the Keukenhof route here, but here are 5 reasons why you should visit the Keukenhof this year:  
1) The photo opportunities are endless, regardless of whether you are an Instagram addict or just a flower enthusiast.
No matter whether you only own a phone camera (which are incredible nowadays) or own a professional one, Keukenhof will definitely not disappoint. Spring time means flowers everywhere, and here it really is flower paradise. From the trees beaming with white flowers to the arrangements all around the garden (they plant these tulips carefully and into gorgeous patterns), you will not get enough of it. It is the perfect place for engagement pictures, new business profile pictures, pictures of your grandparents, babies, dogs, you name it. There are even what I like to call "picture stations" which you can see an example of below. One of them includes a standstill Vespa you can sit on, another includes a wooden gazebo… you can check out the pictures below for inspiration.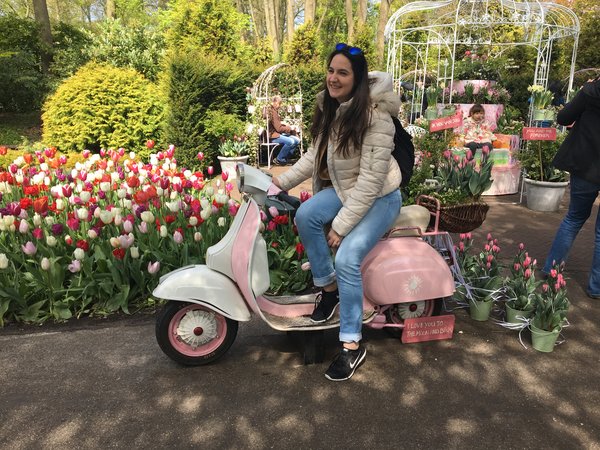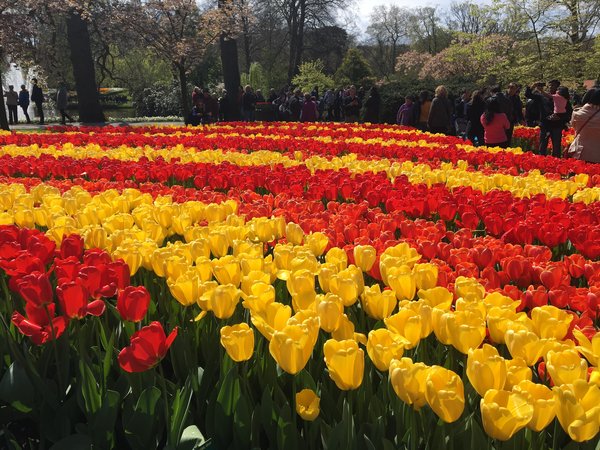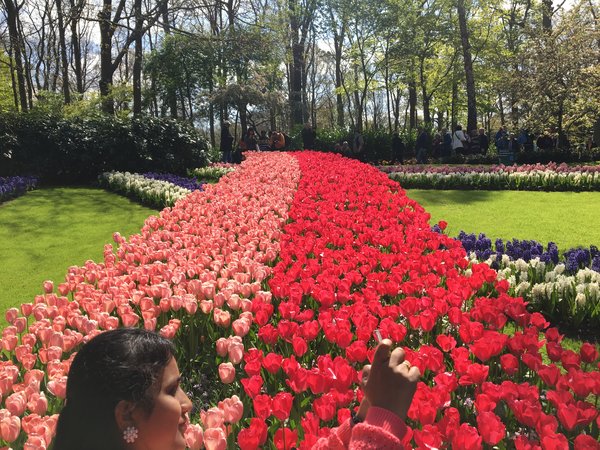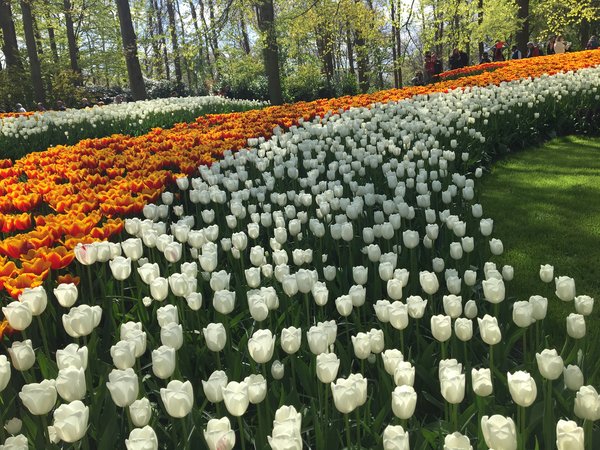 2) It is all-family friendly: from babies to seniors to your furry dog friend, everyone is welcome at the Keukenhof and there is entertainment fit for everyone
You'd think that a place filled with such delicate flowers would want to protect it from a dog running through them and may in turn not allow dogs, however the Keukenhof wants you to bring your entire family (including furry friends) to come enjoy the beauty! Of course be sure to clean up after your pup and keep him on a leash at all times, but other than that you are good to go. There are countless playgrounds and children friendly areas throughout the garden where you can let your littlest ones enjoy themselves surrounded by nature. Every single flower display features an information placard where you can learn about the different flowers and plants in front of you, how to care for them, and their origins.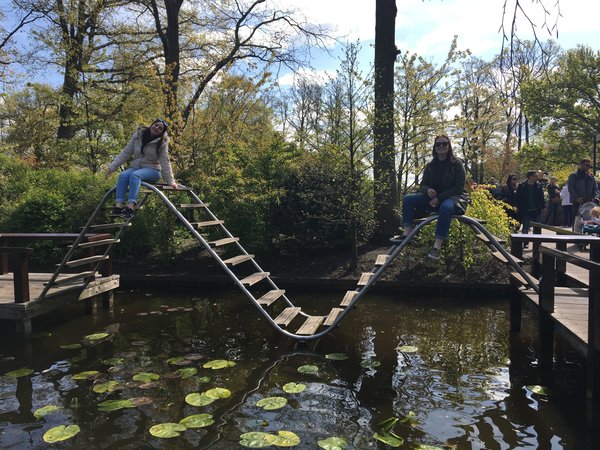 3) It is the perfect picnic location
Of course this depends on the weather, but pick a sunny (-er) day preferably during the week (seeing as weekends are very crowded) and take your picnic gear with you. You can either pack food from home or grab something from one of the garden's restaurants or cafes, kick back, and enjoy your food with a gorgeous view. Keep your eyes out on the news for how busy the park is, seeing as last year they actually asked people not to visit the Keukenhof those days because of the large amounts of people that were there. The best way to insure you can get in is to buy tickets ahead of time online (sometimes it even cheaper to do so) however you can always buy tickets at the door.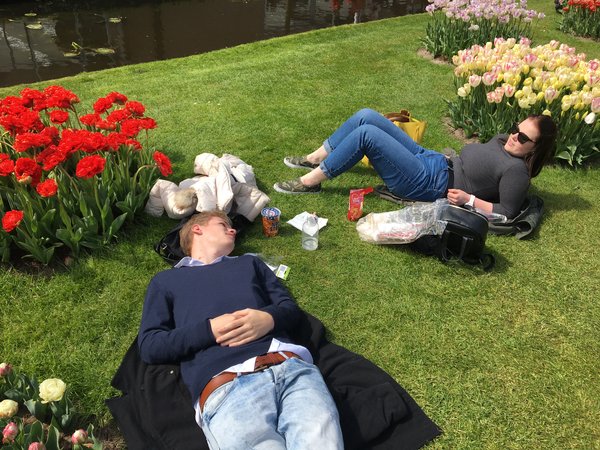 4) You can learn how to plant your own flowers, including tulips, and buy from the largest variety of bulbs you'll ever find
Did you know that some centuries ago tulips were so rare that with one tulip bulb you could buy a whole house in Amsterdam? Tulips are the iconic flower of the Netherlands, and what better place to buy some bulbs that at the Garden of Europe? At the Keukenhof you'll find several stands where you can buy yourself plants, flowers, or bulbs as well as find books on how to care for your flowers or just grab some free pamphlets with information.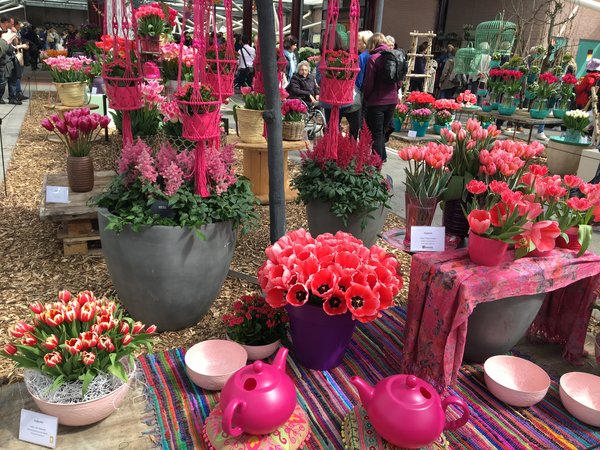 5) The Flower Parade
The Flower Parade is exactly what it sounds like: it is a special parade that takes place once a year and is absolutely breathtaking. Keep in mind that tickets for this day do sell out (you can buy them ahead of time online) seeing as they have a limited capacity.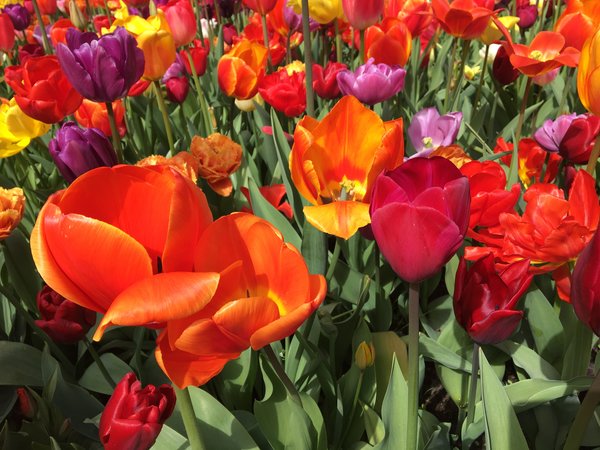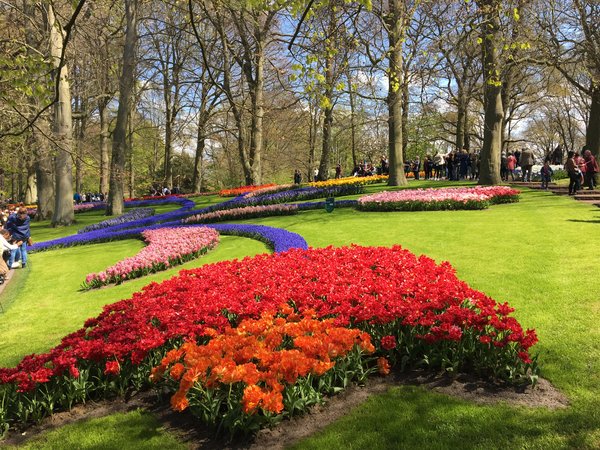 We hope you enjoy your trip to the Keukenhof!