The Italians love making life brighter, fuller, and more vibrant. Yet, they have deep appreciation for the comfort around them. They created things that help people see the world better, enjoy the warm baths more and feel more laid-back. This blog is about Italian inventions that make our life a bit more comfortable: clothes and spirits. I decided to start with small humble trivia and move on to money-related inventions and top-notch tech devices that we cannot imagine our life without. But that is just a spoiler alert!
So here, jeans, socks, boots, a shopping mall to buy that all in, a vermouth to celebrate the shopping spree and a Jacuzzi bath to relax after.
Jeans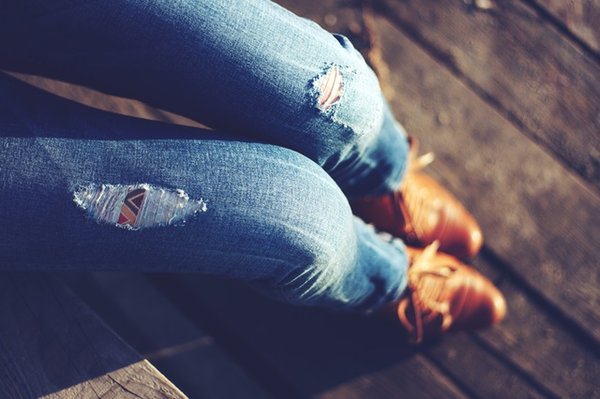 You hear "Jeans" and think of a purely American image, but in fact, denim can be traced back to the northern Italian city of Genoa in the 17th century, where the cloth was worn by sailors. It is thought that the word "jeans" comes from the French word for Genoa: Gênes. Jean was a crucial textile for working-class people. This is seen in a series of genre paintings from around the 17th century attributed to an artist now named
The Master of the Blue Jeans
. Genoese sailors used jean to cover and protect their goods on the docks from the weather.
The actual term "jeans" appears first in 1795, when a Swiss banker Jean-Gabriel Eynard and his brother Jacques went to Genoa and both were soon heading a flourishing commercial concern. In 1800, Massena's troops entered the town and Jean-Gabriel was entrusted with their supply. In particular, he furnished them with uniforms cut from blue cloth called "bleu de Genes" whence later derives the famous garment known worldwide as "blue jeans".
The modern jeans are the invention of Levi Strauss and Jacob Davis, who patented and sold blue jeans reinforced with copper rivets at the points of stress, such as pocket corners and at the bottom of the button fly.
Over 100+ years the jeans have evolved from humble factory workers' attire to a fashionable piece every fashionista has in her wardrobe. Skinny, slim, straight, boot cut, cigarette bottom, narrow bottom, bell bottom, low waist, anti-fit, flare, or simply "distressed" – make your pick for the day and enjoy the Italian invention.
Socks
An indispensable and mysterious garment: socks, some men stock them under the bed, lose them with every so often, and can't find a matching pair. Socks were developed over time, and the earliest socks of the Stone Age were made of animal skins.
Ancient Greeks made socks out of matted animal fur, and Romans wrapped thick fabric or leather socks around their feet. Ancient Egyptians wore knitted socks. The modern English word sock is derived from the Old Enlgish word socc, meaning "light slipper". This comes from the Latin soccus, a term to describe a "light, low-heeled shoe" worn by Roman comic actors.
Socks were a symbol of wealth by 1,000 A.D. In the Middle Ages, it was customary to wrap coloured cloth around the legs and secure it with garters on stockings. In the 15th century, Italy promoted printed socks of various lengths which became popular and fashionable. From the 16th century onwards, an ornamental design on the ankle or side of a sock has been called a clock. To speak about the colour, the Swiss and Germans favoured slashed over-garments that revealed brightly coloured hose beneath. Ooo-la-la! And bishops of the Catholic Church still wear purple socks and the Pope wears white ones.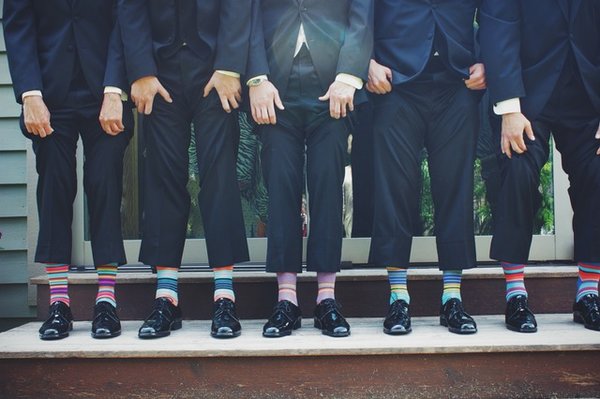 How about the making of a modern sock? The first knitting machine was created by Love, and William Lee, an English clergyman. He invented the machine in 1589 because the woman he was in love with barely looked up at him from her knitting needles! Many of the principles Lee developed can still be found in modern textile machinery today. Queen Elizabeth I refused William Lee the first patent for his knitting machine because she didn't like the feel of the stockings it produced. But France's King Henri IV offered Lee financial support, so the inventor moved to Rouen and built a stocking factory there. Before long, the Huguenots spread the knitting loom throughout Europe. After the Industrial Revolution the socks, mostly still made of wool, became easier and cheaper to produce, spreading their appeal across European society.
You would be surprised to learn that the Americans even established the Bureau of Missing Socks in the Union Army during the Civil War in the States of America. The name of the founder was Joseph Smithson and he was a haberdasher by trade but quite a bad soldier. He was therefore put in full and complete charge of socks of the enlisted men and officers. He brought to the army skills of stock keeping, purchasing, accounting, and salesmanship. He immediately instituted a cost control structure and created one of the most honest, tightly run purchasing sections serving the Union side during the entire conflict.
There is even a Sock Sorter and iPhone app that makes storing socks a child's play.
What is next? Trunks or boxers? Cool shoes? No, we go basic – condoms!
Condoms
Condoms are a great thing, conceived to fight a great threat of the Medieval Ages: syphilis. The man who is credited for the first official description of a condom (a linen sheath wrapped around the penis) was Gabriele Falloppio (1523 – 1562), often known by his Latin name Fallopius. He studied the reproductive organs in both sexes, described the Fallopian tube, aqueducts Fallopi (the canal through which the facial nerve passes after leaving the auditory nerve, which is also called after him), and the Fallopian hiatus, an opening in the anterosuperior part of the petrosal bone.

Today his invention evolved from a simple sheath to a fancy 'dress to impress (and protect)'. The good is so popular, that there is even an SOS app for it.
Ok, let's come back to serious stuff.
Shoes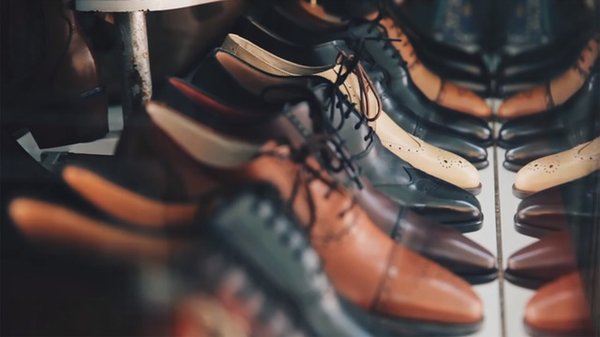 The Italians are ingenious shoemakers, whether it is high stilettos or rough mountain boots. This is not the oldest invention, but personally for me, one of the most important.
Vibram S.p.A. is an Italian company based in Albizzate, it manufactures and licenses the production of Vibram-branded rubber outsoles for footwear. The company is named after its founder, Vitale Bramani, who is credited with inventing the first rubber lug. Vibram soles were first used on mountaineering boots, replacing leather soles fitted with hobnails or steel cleats, commonly used up until then.
In 1935, the deaths of six of Bramani's mountaineering friends in the Italian Alps was partly blamed on inadequate footwear. The tragedy drove Bramani to develop a new climbing sole. Two years later, he patented his invention and launched the first rubber lug soles on the market with a tread design called the "Carrarmato" (~ "tank tread"), with the financial backing of Pirelli tires.
So, when you go hiking in the mountains, lace your Vibrams tight and take a camera to take awesome pictures of the peaks. And if you don't know the names of some majestic peaks, don't despair. There is an app every outdoor enthusiast should have on the phone which is called "
PeakVisor
". The app augments the camera view of your phone with information on all peaks surrounding you. So, you will never again have to guess what that mountain is. Get your
PeakVisor
on the App Store today!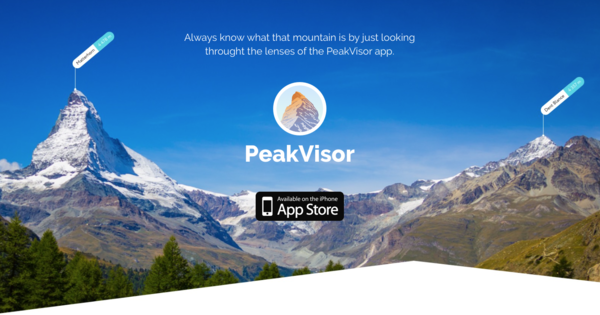 The extension of Vibram is Vibram FiveFingers.
Invented in 1999 by Robert Fliri, a design student from Vinschgau who wanted to "figure out a way to move around in nature better", Vibram FiveFingers is a type of a minimalist shoe originally marketed as a more natural alternative for different outdoors activities (sailing, kayaking, canoeing, and as a camp or after-hike shoe). The footwear went on market in 2005 and is meant to replicate being barefoot. It has thin, flexible soles that are contoured to the shape of the human foot, including visible individual sections for the toes.
And an extra-terrestrial extension of shoe-making.
Moon Boots
are footwear first created in the early 1970s by manufacturer Tecnica Group of Giavera del Montello, Italy. They became a notable fashion trend throughout the 1980s. The boot is constructed with a thin rubber outsole and cellular rubber midsole covered by colourful Nylon fabrics and using polyurethane foams. Tecnica registered worldwide the trademark Moon Boot name in 1978. The origin: on July 20, 1969 Giancarlo Zanatta, after watching the lunar landing and being inspired by the shape and technology of the astronauts' boots, drew sketches and then began to design and develop the Original Moon Boot. Since the 70s, the Moon Boot represents the symbol of irony, fashion & design.
With a PeakVisor app and the Moon boots, you are ready to walk any terrain, earthly or ethereal.
Where can you get all those clothes and boots? In a shopping mall, of course!
A Shopping Mall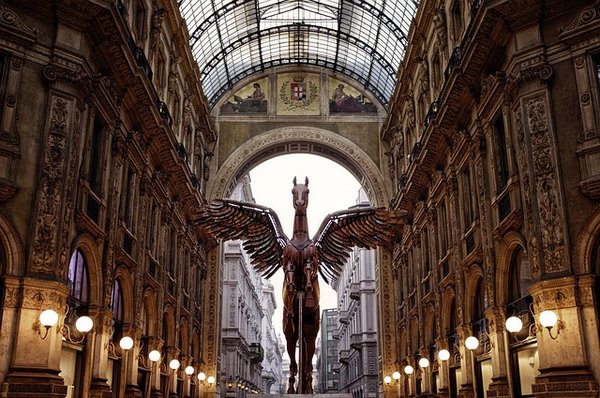 A shopping mall is a modern, chiefly North American, term for a form of shopping precinct or shopping centre, in which one or more buildings form a complex of shops representing merchandisers with interconnecting walkways that enable customers to walk from unit to unit.
London Burlington Arcade, the Galleria Vittorio Emanuele II in Milan are the typical representatives of arcade shopping malls.
One of the earliest examples of public shopping areas comes from ancient Rome. It is Trajan's Market in Rome located in Trajan's Forum. Trajan's Market was probably built around 100-110 AD by Apollodorus of Damascus, and it is thought to be the world's oldest shopping centre – a forerunner of today's shopping mall. It is of course smaller than the 15th century Grand Bazaar in Istanbul, which is now the largest covered shopping area. It is not as long as the 10-kilometer-long Tehran's Grand Bazaar. And it is not the oldest continuously occupied shopping mall in the world, which is the Chester Rows. But definitely, the Trajan's Market is the oldest trailblazer in the world of marketing.
Tired form all this, for laid-back rest you cry? Relax in a Jacuzzi.
Jacuzzi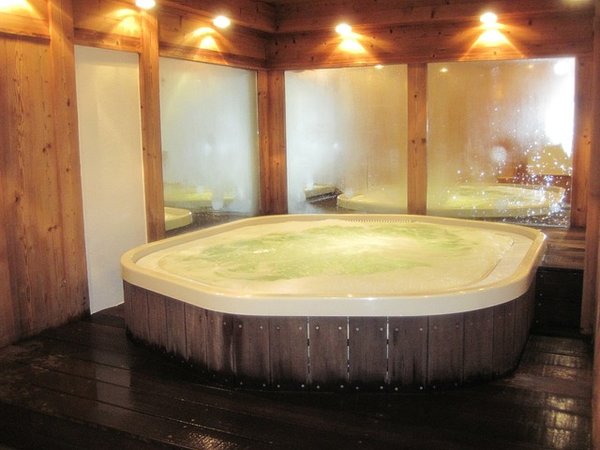 This luxuriating bath was invented by an Italian Candido Enzo Jacuzzi not for the pampering sake. He made a whirlpool bath as a hydrotherapeutic device for pain relief for his 15-month-old son, Kenny Jacuzzi, who was born with rheumatoid arthritis. The patent for the first portable Jacuzzi was filed in the USA in 1963. The first self-contained Jacuzzi Whirlpool was patented in 1964 and marketed in 1968 as the first Hydrotherapy Tub. Later on, there were some dirty riggings by Roy Jacuzzi who tried to accredit himself for the invention, but he did not pull it through.
And a bad habit: a glass of a good vermouth or a Manhattan to go with your bath.
Vermouth
The story starts in Turin in 1786 when Antonio Benedetto Carpano, following a period in which he studied to be a herbalist, invented the formula which was to give rise to the category of Vermouth products, by combining herbs and spices with muscatel. Carpano's wine shop was situated just opposite the Royal Palace and, confident of the appeal of his new product, he sent a crate of vermouth to King Vittorio Amedeo III. The king took such an immediate liking to the drink and he adopted it as one of the royal household.
Carpano developed over 30 varieties, believing that vermouth would be a more suitable beverage for ladies than the local red wines. Vermouth proved so popular that soon his shop was open 24 hours a day.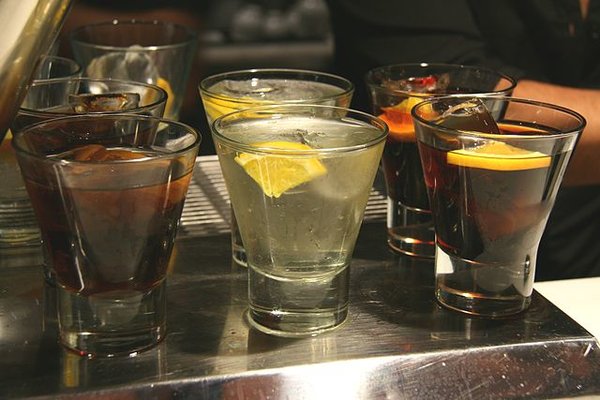 The base for vermouth was the so-called "wormwood wine" - fortified wine containing wormwood as a principal ingredient. Thus the name – French pronunciation of the German word Wermut for wormwood. Over time, two distinct versions of vermouth became established, one pale, dry, and bitter, and the other red and sweeter. In addition to pale and red vermouths, there exist golden and rosé versions, but these are not very popular internationally. The region of Chambery in France has received an appellation d'origine controlee for its vermouths, which include a strawberry-flavored version called Chambéryzette.
Vermouth is a common cocktail ingredient, particularly in Martinis and Manhattans. When drinking vermouth by itself, it is normally an aperitif. At first, martinis used sweet vermouth. Around 1904, however, drier French vermouths began to be used in the cocktail. The term "dry martini" originally meant using a drier vermouth as a mixer, not using less vermouth, as the term is used today.
And the last for today: a fragrance that reminds you of Italy.
Eau De Cologne
Eau de Cologne is strongly associated with the city of Cologne, Germany. Yet, it was created by an Italian immigrant and perfume maker Giovanni Maria Farina from Santa Maria Maggiore Valle Vigezzo. In 1709, he 'found a fragrance that reminded him of an Italian spring morning, of mountain daffodils and orange blossoms after the rain'. He named his fragrance Eau de Cologne, in honour of his new hometown, aka the city of Three Kings.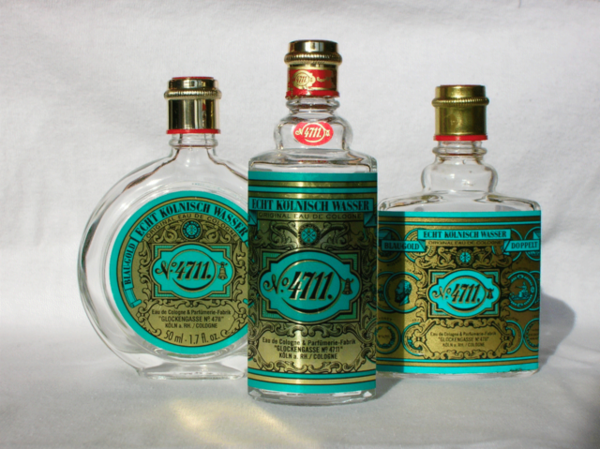 The Eau de Cologne composed by Farina was used only as a perfume and delivered to "nearly all royal houses in Europe". Farina's ability to produce a constantly homogeneous fragrance consisting of dozens of mono-essences was seen as a sensation at the time. Back then, a single vial of this aqua mirabilis (Latin for miracle water) cost half the annual salary of a civil servant. When free trade was established in Cologne by the French in 1797, the success of Eau de Cologne prompted countless other businessmen to sell their own fragrances under the name of Eau de Cologne. Giovanni Maria Farina's formula has been produced in Cologne since 1709 and to this day remains a secret. Farina's shop at Obenmarspforten opened in 1709 and is the world's oldest fragrance factory.