"European Rio de Janeiro"

"Switzerland's Sun Room"

"Monte Carlo of Switzerland"

"The Diamond of Italian Switzerland"

There are so many names to call this charming town, and no wonder; Lugano gives an impression of a truly southern city with its sunny weather and vivid atmosphere. Many a visitor fall head over heals in love as they first set foot among the many historical buildings and walkways.

Lugano, a city that is truly the diamond of Switzerland. (If you have never visited Lugano, but aim to go to Switzerland any time soon, we highly recommend a visit.)


Located in the south of Switzerland close by Lake Lugano, this city is the capital of the Italian speaking canton of Ticino, and a favorite destination among locals, visitors and vacationers alike, who adores classic vacations. The city offers some phenomenal city sights, cultural events, amazing cuisine and comfortable accommodation.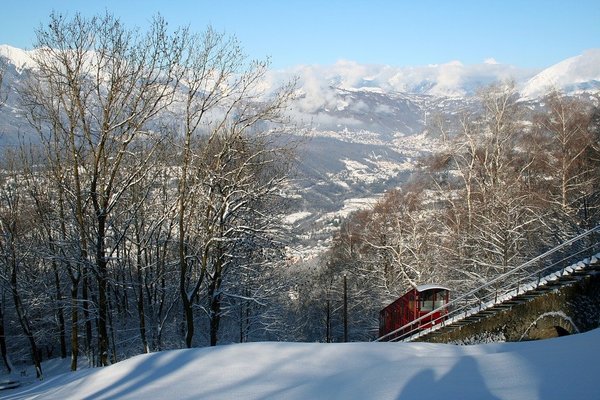 Interesting Facts about Lugano
Lugano is one of the most popular tourist destinations in Switzerland due to its cultural and natural attractions.

Lugano is the largest Italian speaking city outside Italy.

It was founded in the 8th - 9th century, although some items found on the shores of Lake Lugano are as old as the Stone Age.

The population of the city is approximately 64,000 people, which makes it the ninth biggest city in Switzerland.

The climate in Lugano is humid subtropical, which is quite unusual for Switzerland.

What to See in Lugano
The most fascinating sight in Lugano is, perhaps, the lake.
Lake Lugano: Surrounded by the southern Swiss Alps, Lugano Lake looks especially astonishing in clear and sunny weather. Take a walk by the shore, and visit the city park called, Parco Civico Villa Ciani, together with a fine arts museum complex called, Museo Civico.

Cultural Attractions in Lugano include:
The main square: Piazza della Riforma.
A famous Renaissance church: Chiesa di Santa Maria degli Angeli (With frescos, painted by Bernardino Luini; a student of Leonardo da Vinci).
Other stunning churches: Cattedrali di Lugano, Cathedral of San Lorenzo (9th and 15th century,) and Church of San Rocco, (15th century).

Available Activities in LuganoArt and Craft
Museo d'arte Modena: On of the most visited places in Lugano is, doubtlessly, Museo d'arte Modena. A contemporary art museum located in Villa Malpensata, with a numerous number of paintings that were collected in the 19th - 20th centuries.
Cantonal Museum (Museo cantonale di storia naturale) on Natural History, LAC (Locarno Arte e Cultura), and Museo delle Culture, are a must sees if you are an art lover.
Giardino Belvedere: Make sure to take some time to visit Giardino Belvedere as well; a garden that is an open-air, modern art museum.

Shopping
Via Nassa / Fox Town Outlet: If you are planning to do some shopping in Lugano, check out Via Nassa, one of the main shopping streets, or visit, Fox Town Outlet.

Sports
If you are keen on sports, Lugano offers windsurfing, skiing, yachting, and waterskiing activities on the beach, Lido di Lugano.

Night Life
Night life in Lugano is also exciting: there are plenty of bars in the downtown area, and on the beach to choose from.
Casino di Campione, the largest casino in Europe.

How to Get to LuganoTrain or Bus
It is possible to get a direct train or bus to Lugano, from larger cities within Switzerland and northern Italy. For example, Zurich, Luzern, St. Moritz and Milan. (These usually take approximately 1,5 - 2,5 hours.)

By Air
Although Lugano has a small airport called, Agno, the closest major airport is located in Milan. From the airport is there a direct bus to Lugano's Train Station or Manzoni Square.
Train & Bus schedules are available on the Swiss Federal Railways (SBB) website, or Swiss Travel Systems website. (Book your tickets directly online as well.)

Rent a Car
If you are planning a little detour around Ticino, perhaps, the smartest option will be renting a car or sharing a ride with someone from BlaBlaCar or similar websites.

The Best Viewpoints in Lugano
Monte San Salvatore & Monte Bre: To get the best panoramic view of Lugano, climb Monte San Salvatore or Monte Brè, that are not far from the city, on foot or by funicular.


Useful Travel App: PeakVisor

If you happen to have time climbing some of the beautiful mountains close to Lugano, we recommend downloading the PeakVisor App, which will help you identity the names of mountains you see, and indicates their heights.

Useful Guides: Hiking Ticino

Ticino is a Cinderella come undone, this long underestimated Swiss Italian canton is reviving to its true glory. It is called Switzerland's sunny south with a Mediterranean flair. Ticino is a paradise for outdoor enthusiasts, winter and water sports lovers. It hosts the European Cliff-Diving Championship and offers other 100% adrenalin challenges. Yet, you don't have to be a dare-devil to enjoy it, Ticino offers amazing hiking and relaxed family holiday opportunities as well.
This Hiking Ticino Guide features everything you need to know:

Where to hike.
Which travel apps will make your visit easier.
Recommended Routes to follow.
Which hikes is recommended and which are a little more challenging.
Which mountains are the top must-see attractions.

You can also go up to the top of the roof of the church for a fantastic panorama of the lake, mountains and the city.
There are a few restaurants on the rooftops as well, for example, the casino restaurant and the cafe in the Co-op department store.
Where to Eat in Lugano
Wine: Lugano is famous for its sophisticated cuisine inspired by Italy. If you are fond of wine, give Tenuta Bally & von Teufenstein, one of the best vineyards in the area with a great selection of local wines, a try.
Cafes & Restaurants: Old town and the waterfront of Lugano offer a great choice of cafes and restaurants for any taste, with outdoor terraces. For example:

Locanda Gandriesi
Restaurant Miralago Gandria
La Tinera
Ana Capri

Gelato: Make sure to try local gelato, an authentic cheese fondue with fruit and vegetables, and dishes with chestnut, for example, a cake vermicelles.

Where to Stay in LuganoLuxury Accommodation
The most expensive hotels are located in the city center and next to the lake, for example, Grand Hotel Eden, Hotel Lugano Dante Center, Hotel Splendide Royal and others.
Budget / Value-for-Money Options
For smaller budget trips, we recommend to choose hotels further from the center. Example:
Albergo Ristorante Stampa

Hotel Rondanino

There are also plenty of hostels to choose from

Authentic Experiences
For an authentic experience rent a room, an apartment or a whole house at Airbnb.

How to Get AroundBusses
Lugano public transport system features only busses.
Bus Schedules: Find the schedule and routes at any bus stop. (Bus stops are conveniently located throughout the city.)

Tickets: As well as one-way tickets, can you purchase 12-hour ones, or a bus pass, if you are planning to stay for a few days.
Rent a Bike / Walk
You can also rent a bike or simply enjoy walking around this lovely city.
More Interesting Facts about Lugano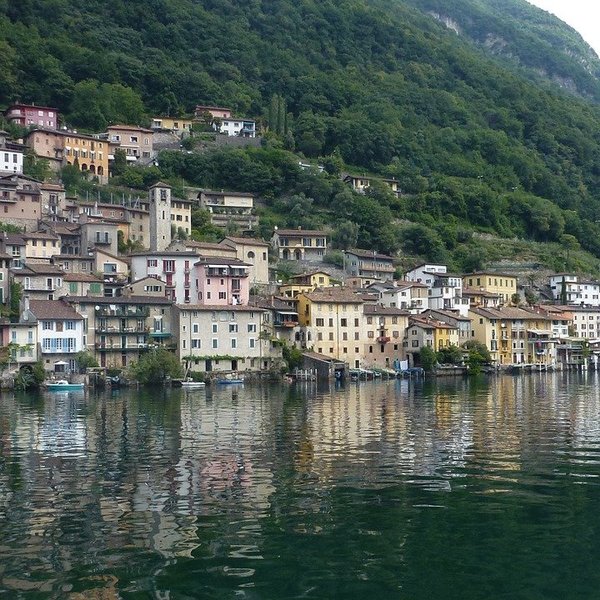 Lugano was the first town to host the Eurovision Song Contest in 1956.

The non-stop festival season in Lugano lasts from April to September, starting with the Lugano Festival, followed by the Jazz Festival, and the the Long Lake Festival, ending with the Blues-to-Bop Festival.

A lot of famous people moved to Lugano. Example, one of the greatest German writers and Nobel prize winner, Hermann Hesse, chose Lugano as his residency.

The Alprose Chocolate Factory is also located in Lugano. A great choice for a rainy day if you are traveling with kids.

The famous, Miniature Switzerland, is situated only within 10 minutes drive from the center of the city, in Melide – a 14.000 square meters park with all Switzerland's attractions on a smaller scale, from houses and castles to monuments and parks.

There are plenty of activities to do in Lugano, whether you are traveling alone or with family or friends. You can as well take a train or a bus to travel around the charismatic canton of Ticino and visit Locarno and Bellinzona. Visit these lively towns (best in summer) for an authentic experience of a southern town, or in low season in winter for unforgettable views of the Alps.

Recommended Routes in-and-around Lugano
The Monte Bre Route
Monte Bre offers panoramic views you won't soon forget. Take along a good camera. Photographic opportunities are widespread.