A good cup of coffee is what usually starts our day and makes it a good one. Tasty cappuccino in the afternoon makes us go on and cope with the tasks at work. Yet, not every place can serve you a great coffee and the caffeine addicts know that well. So, which are the cafes in Sofia where you can have the coffee of your dreams? Which are those places where you can have diversity, cozy atmosphere and a nice sweet treat to start the day? Have a look at dozen great places that you will love to return to.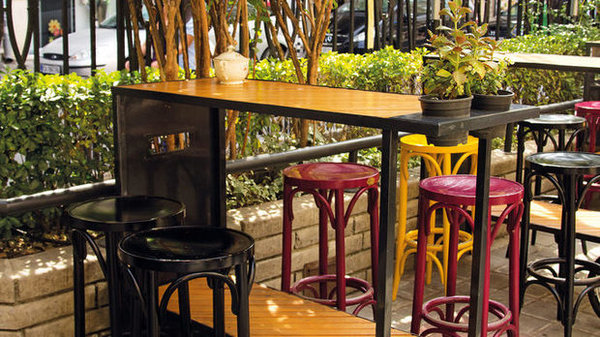 1. One More Bar – this lovely and quite popular place is positioned on the most artistic streets of Sofia – 12, Tsar Shishman. It is open every day of the week from 8.30 in the morning until half an hour after midnight. Recent winner of the award "Best Bar in Sofia for 2016", One More Bar offers excellent coffee and tea, homemade iced tea and diversity of fresh juices.
The place is very popular in the morning for those who love to get a tasty cup of coffee before they enter the office, but is also quite busy throughout the day as many freelancers love to spend their time here. In the evenings, One More Bar becomes a nice spot with live music. The lovely summer garden is a great plus as well.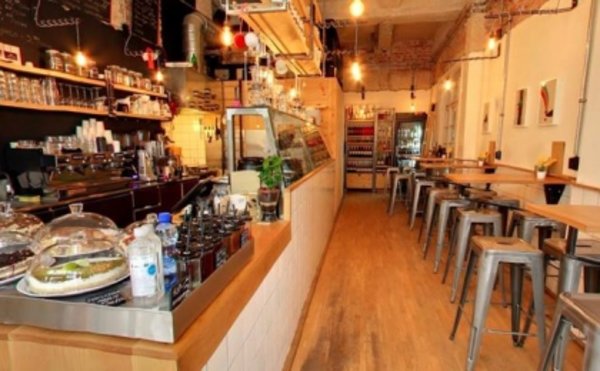 2. Fabrika Daga – if you want a really good coffee, made with a French press Chemex, v60 or vacuum pot, try this place. The place is very popular due to its cozy atmosphere and its impressive choice of fresh sandwiches, salads and soups.
Fabrika Daga is located on 10, Veslets Street, in the center of the city, and is working every day from 8 o'clock in the morning to 10 o'clock in the afternoon.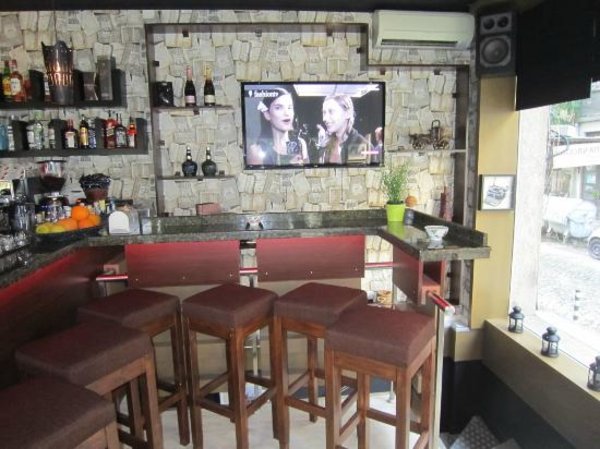 3. Street Bar & Co – even if you have not been to Sofia, you most probably have heard about its main pedestrian street - Vitosha Boulevard. This bar is located on No 44, and it will remind you of an Italian or even French café rather than a Bulgarian café. Here you can sit directly on the pavement and be in the center of all events going on around. Besides the lovely atmosphere and the hot strong coffee, you will also be able to choose from a diversity of excellent cocktails.
Street Bar & Co works every day of the week from 8 am until half an hour before midnight.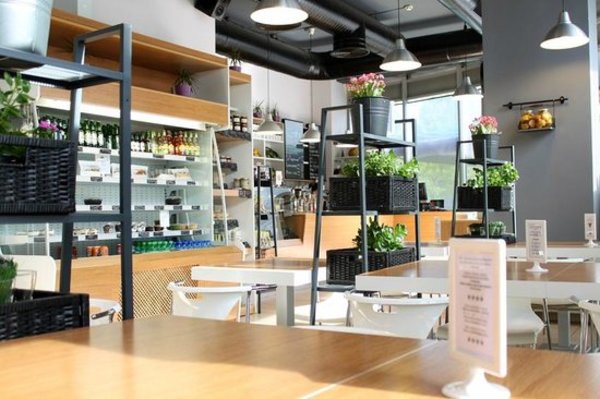 4. Green Deli Café - you can have a tasty cup of coffee in any of the eight cafes that make this chain in Sofia. The one that is highly recommended is based on 165 Georgi Rakovski Str. and is open Monday to Sunday from as early as 7 am to 8 pm.
Green Deli Café provides an impressive variety of coffee and tea, offers freshly baked croissants each morning and various seasonal soups and sandwiches at lunch time.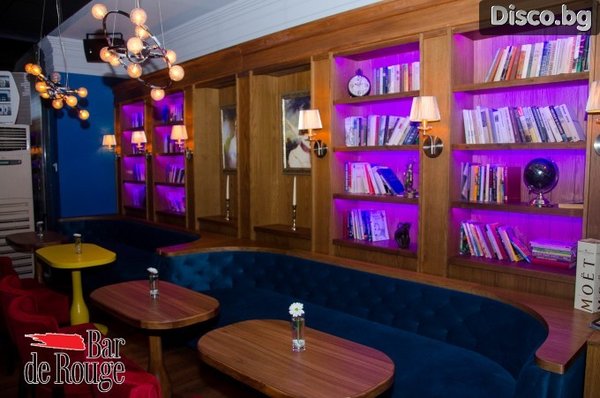 5. Bar de Rouge – this bar occupies a large hall close to Sofia University, which makes it a great place for large groups of people or for celebrating various events. The place has a nice outdoor area as well with nice tables placed under old trees, that secure a decent shade.
Bar de Rouge is placed on 6, Shipka Str. and its opening hours are Monday to Sunday from 7 in the morning until 2 hours after midnight.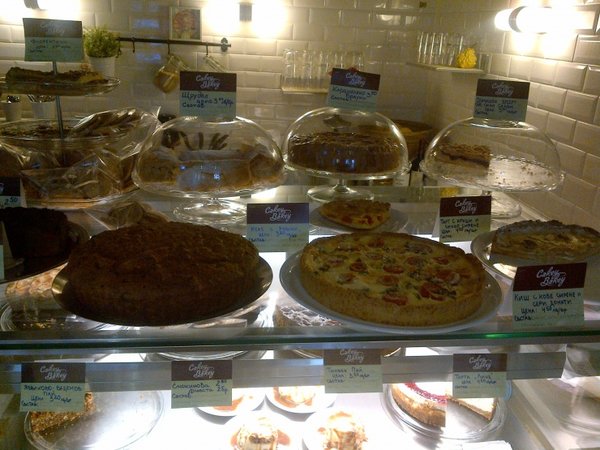 6. Cakey Bakey – this café with a catchy name is among the best cafes in Sofia, where you can enjoy fantastic cup of coffee and choose from a variety of homemade sweets. Right next to Bar de Rouge, on 5, Shipka Str., Cakey Bakey is open every day from 8 am until 10 pm.
Coming here and buying just a cup of coffee is unthinkable, as the aroma coming from all the pies, tarts, muffins and various kinds of bread is simply impossible to be missed. The atmosphere is really nice and the place is pretty awesome. Try it.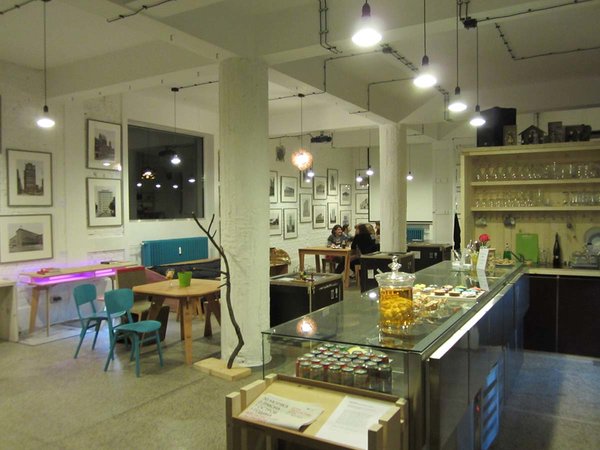 7. +tova – that is not just a café, but an art place, where you can enjoy an interesting exhibition or take part in a cultural event. The place is known for the coffee and for the homemade cookies. It works every day of the week from 10 am until 8 pm, but be aware that sometimes it is closed for special events.
The exact address of +tova café is 30, Marin Drinov Str.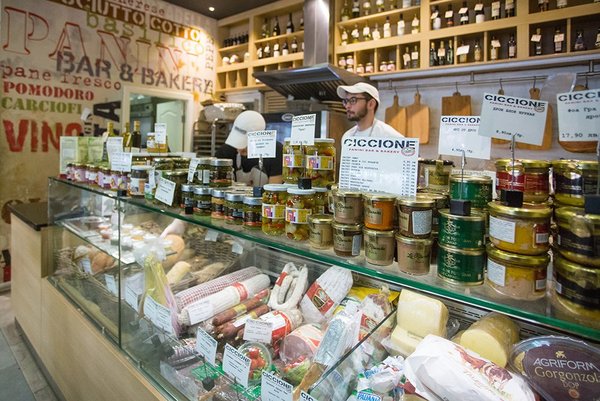 8. Ciccione Panini Bar – if you like a strong short espresso and a crisp hot croissant in the morning, then go to Ciccione Panini Bar. This place has some of the finest products from Italy that you can crave for, including wine. It is located on 6, Hristo Belchev Str. and is open daily from 8 am until 30 min to midnight.
It is a great place for breakfast and lunch, but gets really busy in the evening, as it is a popular place for dining as well.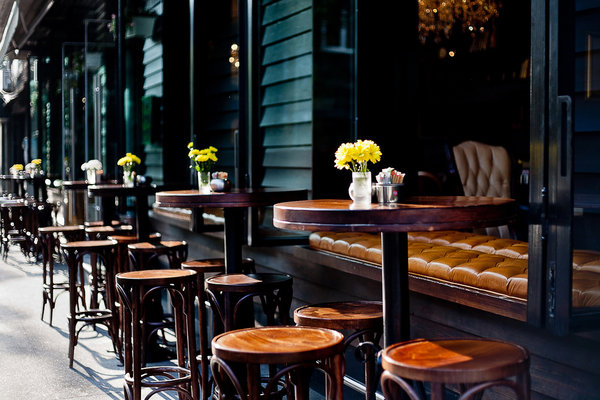 9. Park Bar – this bar is located very close to Sofia University, on the popular 26, Shipka Str. The place has a wonderful atmosphere with excellent coffee and tasty cappuccino, which you can enjoy while looking at the park at the opposite side.
Park Bar works Monday to Sunday, from 8 o'clock in the morning until midnight.