Wonders are a snowflake away these days. Christmas advent keeps the old and the young on the edge of their seats waiting for something marvellous to happen. This is the time to hunt for awesome presents, share your joy with the world and the most precious people. This is the time to fully exploit the opportunities Christmas time can offer.
1. Christmas markets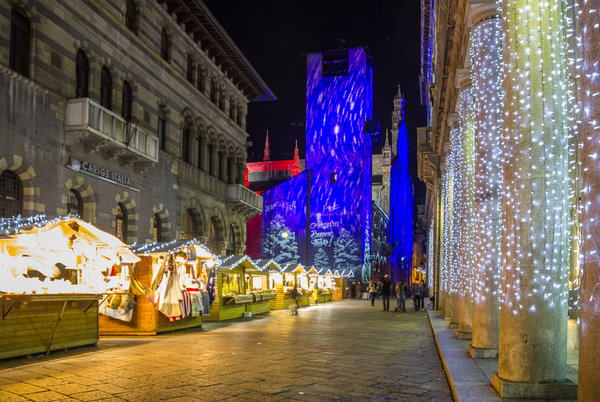 Christmas season starts with the opening of  fairytale markets in the mountain towns like Bolzen,
Tento
,
Aosta
, and in bigger cities like Verona, Milano, Rome. The Christmas markets or "Mercatini di Natale" in
Rome
 are widespread and much awaited. On the central squares of the cities you can find all kinds of delicious food and drinks to warm yourself up and also hundreds or even thousands of ideas for the Christmas gifts. The most peculiar things you can find here are handmade toys for the Christmas tree, national costumes and traditional products. If you are not sure what market to go to, check out the
Top 5 European Christmas Markets
.
2. Ice-skating rinks
After a cup of hot chocolate at a Christmas market why not to have fun and skate a bit or. The fantastic atmosphere of lights, ice and laughter of children is what you need in this period of time. You can find a skating-rink or "pista di pattinaggio" almost in each city in Italy. Central squares are ringing with pearls of laughter. The rinks are open the whole December and sometimes even January, depending on the city, you can bring your own skates or rent a pair at a reasonable price. Some of ice-skating rings in Milan
www.pnsc.it,
www.bagnimisteriosi.it
,
www.villaggiodellemeraviglie.com
.
3. Snowshoes excursions - "Ciaspolata"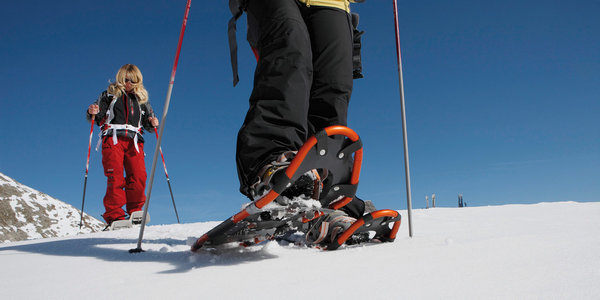 What could be better than to spend time in the fresh crisp air in the wild snowy-white nature. The snowshoes excursions start with the first snow. Yet before and during Christmas holiday it is great fun experience to share with your friends and family while discovering the beauty of winter landscapes and taking care of your health. Make sure you treat yourself to a great lunch and or dinner after such endeavours. You can find some ideas
here
.
4. New Year in a mountain hut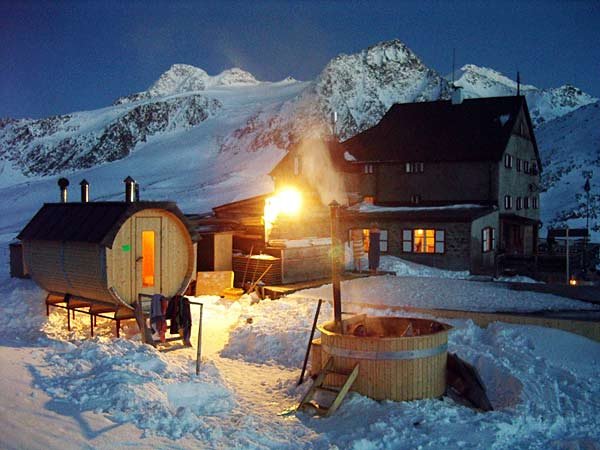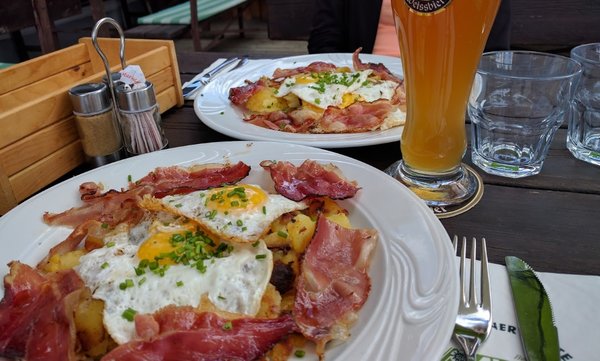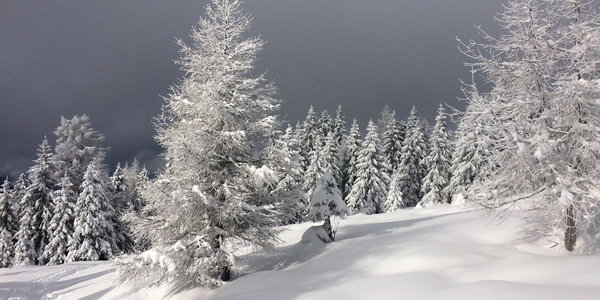 Tired of usual New Year eve, make it special this year, book a place in a mountain shelter hut for a dinner and New Year night. A warm company of people, games, delicious dinner and much more to start the year right. Find out more about mountain huts, Christmas and New Year dinners on
Mountbnb
 or read about gorgeous mountain huts in South Tyrol.
5. Dog sledding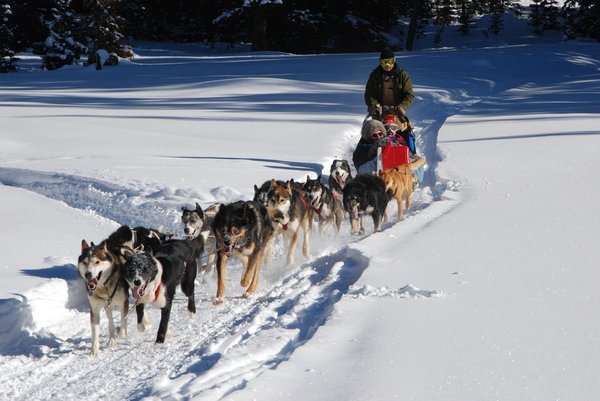 Drive a sleigh pulled by husky dogs in pure Alaska style. Never thought you can do that not in Alaska? Go directly to Alta Valtellina and Arnoga, where you can find a
Husky village
. The instructors will take you on a magical adventure. Sleddog is an experience not to be missed for both adults and children who will experience the emotion of the "musher", the sled rider: the necessary instructions, the commands to be given to the dogs and then off you go, along a safe path amidst pristine woods and glittering snow.
6. Long weekends in the mountains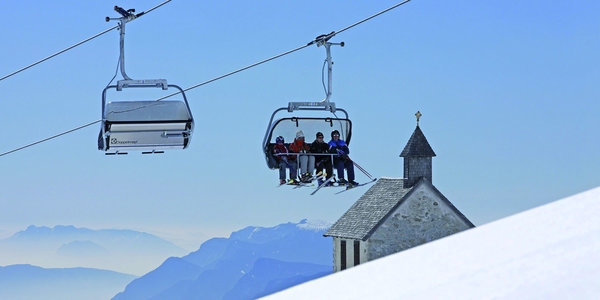 Christmas is the most classical, yet the most awaited time to go to the mountains to enjoy a rapid downhill ride on the skis or snowboard, accompanied by great mountain food and evening in front of the fireplace with a glass of red wine or mulled wine if you feel too chilly. Italy is famous for its resorts, such as the
Dolomites
,
Livigno
,
Aosta
,
Cervinia
,
Sestriere
 and many more. You can find a place and a slope fit for beginners and professionals and for any taste and budget. And don't forget to use
PeakVisor app
to find out name and the altitude of mountains around ;)
7. Hot Baths - Terme
If you are not a fan of winter sports, you can always escape to a thermal bath in the Roman terme, and also enjoy the winter landscape from a hot swimming pool while being with the rest of your family. The most picturesque terme is one of
Bormio
, with an unsurpassable view on the mountains and swimming pools open from morning to late night - an incredible experience, not to miss! Find a bigger review of Italian Baths of Bliss
here
. Some others baths at
Pré Saint Didier
or in
Val di Fassa
. 
8. Bernina Red train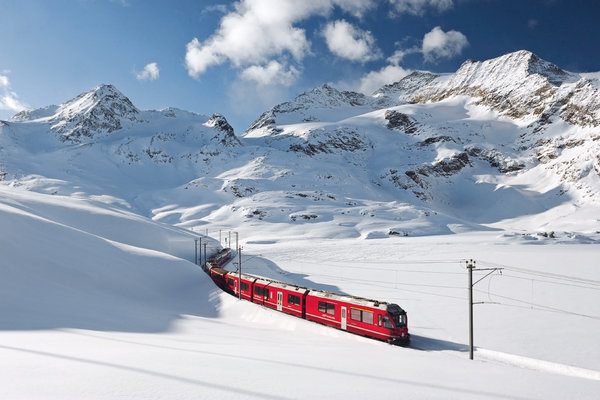 Take a trip from Tirano to St Moritz with the Bernina Red Train, from 2008 UNESCO World Heritage Site. Pass by the Bernina Pass (2253 meters altitude) on a train that travels on the highest section of the Alps; discover magnificent and breathtaking landscapes along a steep path: the slopes reach 70 per thousand! Climb the Bernina Red Train and enjoy the journey: leave from Tirano and reach Brusio where the climb begins on the elegant helical viaduct. Go past Poschiavo Lake and continue to the panoramic point of Alp Grüm, at 2091 meters with a view of the Palù glacier. Climb further up to the Bernina Hospice where you can enjoy the view of the Cambrena glacier. Then start the descent with a wonderful view of the Morteratsch glacier and the Bernina mountain range, with its "four thousand" glittering with eternal snows, until you reach St. Moritz. Here is more on the scenic Alps trains (Bernina Train, Glacier Express, the Golden Pass, the Chocolate train etc.). Book your tickets
here
or read more about
scenic adventures by trains
.
9. Christmas lights in the streets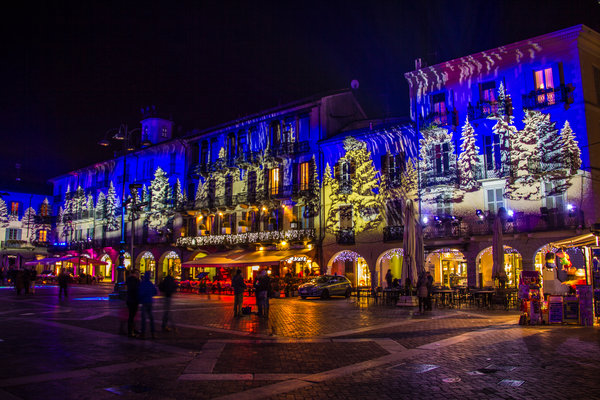 During the Christmas time all city centers are decorated in a special way, but some of the cities go to extra lengths. Each year in Como in Citta dei Ballocchi you can devour the light festival, the historical part of the city is lit with mind-blowing illumination works that create different scenes and plots. Each year the story is a surprise for the town inhabitants and tourists. Some other cities to visit this gorgeous period are
Florence
,
Peruggia
, and
Gubbio
. In Gubbio you really feel the Christmas spirit and enjoy not only fantastic lights, but also participate in numerous events.
10. Enjoy delicious food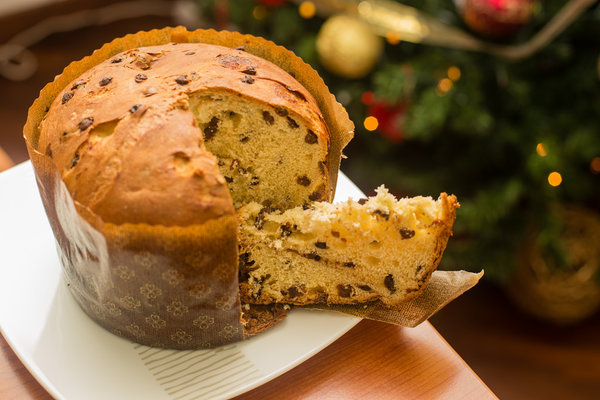 Needless to say that Christmas period is full of presents, feasts, lunches, and dinners. Many restaurants are offering special menu for the holiday period, for Christmas lunch or New Year eve. Of course, you are welcome to book a place in advance, as some places will be closed for the holidays that will leave you with not much of a choice. Don't forget to try the best of the Italian "dolce" for Christmas -  Panettone in one of the following historical cafès
Pasticceria Giovanni Cova & Co
,
Pasticceria Marchesi
 or 
Pave
. 
Here is how is made and eaten -
read in detail
!