True love for mountains can be either innate or can grow over time. It often comes from the breath-taking views that only these massive rocks are able to offer. Ascending (climbing or walking) and descending the mountains are one of the best sports experiences our planet has to offer. The vast valleys and towering peaks bring transcendental quiet to our souls. One of the last such endeavours prompted us to explore 10 great Italian mountain huts that will meet all travelers' needs imaginable.
We know we have to make a choice and exclude some of the equal value. Not to lose out, let's give honorable mentions as well. There are some remarkable mountain huts such as the Rifugio (hut) Pagari, in the province of Cuneo, where you can find a peculiar micro-brewery, the "Bertone" at the feet of Mount Blanc, the "Vandelli" (in Cortina D'Ampezzo) close to Sorapis Lake whose many turquoise shades distinguish this stunning area from anything else in the world, or that little corner of paradise called "San Marco", at Col de those from Os, in San Vito di Cadore.
Out of about 1,000 shelters and bivouacs, let us say the choice is hard and totally based on personal experience. The common denominator, however, is the chance of falling in love with the peaks all around you. And if you do not instinctively acknowledge them, we have something very helpful in store for you. The PeakVisor app comes to rescue: it is a new mobile application which, thanks to the high precision 3D mountain panorama function, can provide with all the useful information on the mountain in front of your eyes, first of all its name and height. What is one of its great advantages? It works offline, too! Before starting your trip, we suggest you download it on your smartphone and then you might even disable mobile data to save your battery.
1. Rifugio Pedrotti - The Pedrotti Refuge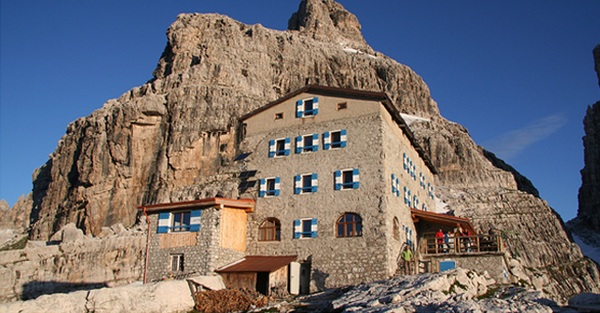 This is an enchanting mountain hut, located in the heart of the Brenta Dolomites, recognized as a UNESCO World Heritage site. Spectacular views at 2,491 meters above the sea level await you here. You will find this and much more at E. Pedrotti refuge, which is built on a rocky boulder at the foot of Brenta Bassa and in front of Brenta Alta, a few meters away from Bocca di Brenta.
It has about 120 beds available and in the summertime thousands of climbers and hikers choose this refuge as their perfect location for a rest. Sure enough, it's an excellent starting point for all the climbs towards the central peaks of the group. Just to mention some of the possibilities around the refuge: Campanile Basso, Campanile Alto, Crozzon di Brenta and Croz del Rifugio. The "Pedrotti" is a family business, synonymous with caring customer service.
2. Rifugio Meira Garneri -The Meira Garneri Refuge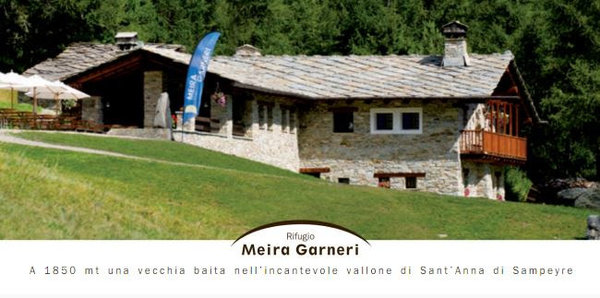 There is no doubt about the first thing to highlight about this hut (almost a mansion by its looks) - its cuisine. The starred chef and a maître: Juri Chiotti and Alexander King give unforgettable welcome at the Meira Garneri hut. They treat their guests with delicious and high quality products, served at an altitude of 1850 meters, near Sampeyre (province of Cuneo - Piedmont). This refuge has 23 beds available in seven rooms.
Each room has its private bathroom. The large green park is equipped with a swimming pool and solarium, games for children, a gym, and a squash court. Does this accommodation stand out from the crowd? We definitely think so. And if you didn't get enough, you can also experience a transfer by a snowcat or a snowmobile. The "Meira Garneri" is open in both summer and wintertime.
3. Rifugio Scoiattoli - The Scoiattoli Refuge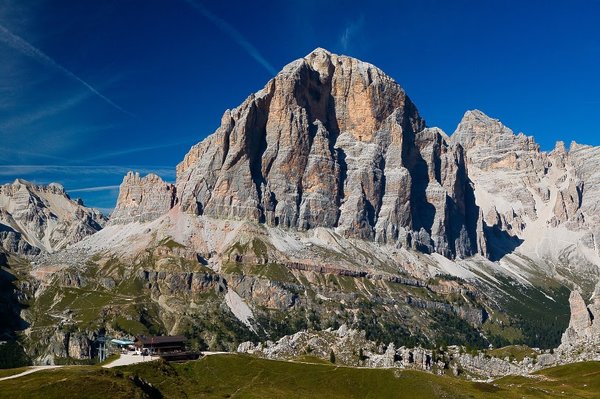 Imagine immersing your body in a tub of warm water while sipping champagne and sucking in a spectacular view in front. This hedonist's heaven revisited can be found at Scoiattoli hut located in the area of Cinque Torri (province of Belluno). Its terrace opens up towards unforgettable landscapes that include Lagazuoi, Tofane, Croda del Lago and Cinque Torri, which is called the "natural gym" for climbers.
It was built in 1969. Nowadays, 42 beds are available in different types of rooms with up to 10 comfy bunk beds. It is located directly on the ski slopes of the Dolomiti Superski area and it has an immediate access to the open-air museum of the Great War. This mountain hut offers a rich and hearty breakfast buffet with homemade cakes. Dishes on the menu come from the local tradition; some of them are reinvented to become a new tasty culinary experience. Scoiattoli refuge is open from mid-June to late September and from mid-November to April.
4. Rifugio Cesare Branca - The Cesare Branca Refuge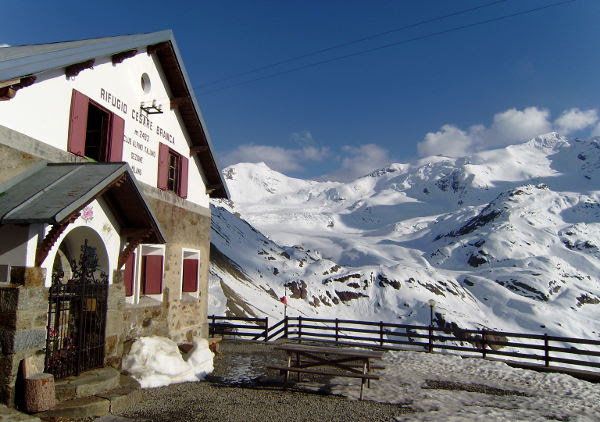 This cozy hut is open from mid-March until the end of September and located near Delle Rosole Lake. It is in the very heart of the Stelvio National Park, opposite the great "Dei Forni Glacier" and dominated by the peaks of San Matteo (3,678 m.), Tresero, (3,594 m), Vioz (3,645 m.), Palon de la Mare (3,708 m.) and Cevedale (3,769 m.).
The Cesare Branca refuge was built between 1932 and 1934 by the Italian Alpine Club (CAI) division of Milan. From its 2,493 meters it offers one of the rarest sights of the Alps. Moreover, it is a perfect starting point for numerous ascents to all the peaks which are part of Circolo Glaciale dei Forni. if you happen to hit some bad weather conditions, don't be shy to visit the nearby well-known Bormio Thermal Baths, the spa treatment you get here is a toning and relaxing likable alternative to a strenuous climb.
5. Rifugio Giussani - Giussani Hut (Belluno)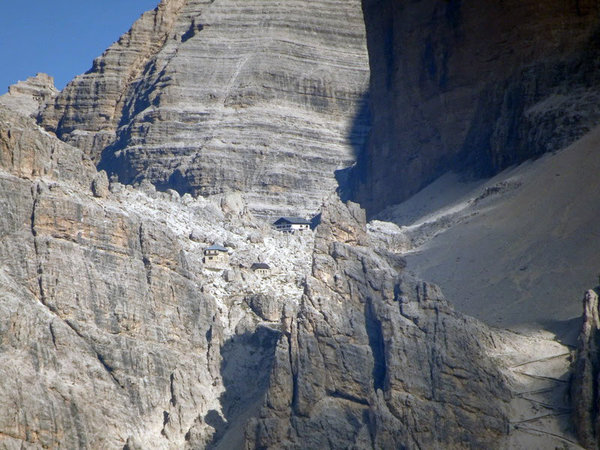 The Giussani hut is hidden in the marvelous area of the Tofane, the municipal area of Cortina d'Ampezzo, and more specifically at Forcella Fontananegra (2,580 m). It is open from 20th June to 20th September and has 55 beds. The easiest access is certainly from the Dibona hut. The hiking is about one hour and a half to get here. Another beautiful, even if longer path, is the one from Fiames to Val Travenanzes and Majarié.
The entire surrounding area is dotted with boulders showing a lot of traces of war stations, dating back to the Great War. The Tofane are an extraordinary massif, located upstream. Therefore, the Giussani hut is an excellent starting point for both hikers and climbers. Last but not least, you can enjoy delicious local dishes at the Hut restaurant.
6. Capanna Margherita - Margherita Hut (Punta Gnifetti - Signalkuppe)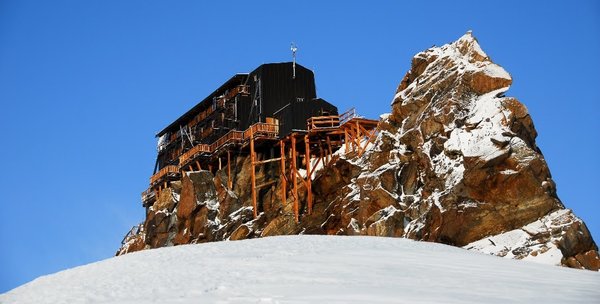 Margherita hut is unique. Do you know why? It's the highest in Europe, in addition to this, it is also a very important physical-meteorological observatory for the Piedmont Region, and a laboratory affiliated with the University of Turin. The Capanna Regina Margherita is based on Signalkuppe (at 4,556 meters) of the Monte Rosa massif. It was named in honour of Queen Margherita of Savoy, who stayed here overnight in 1893, the same year when the hut was inaugurated. It has a capacity of 70 beds, divided into rooms with bunk beds. Moreover, this refuge is equipped with a lounge bar, a restaurant, shared bathrooms, 220V electric current, Internet connection and a library.
In 2002 it obtained the UNI EN ISO 14001 certification due to its low impact on the surrounding environment. To further reduce waste production, in June 2010 the managing direction chose to use ceramics in catering service, thereby improving also the quality of meals. It is open in summertime from 17th June to 10th September (dates are subject to change based on the opening of ski lifts).
7. Rifugio Lagazuoi - Lagazuoi Refuge (Monte Lagazuoi, Cortina d'Ampezzo)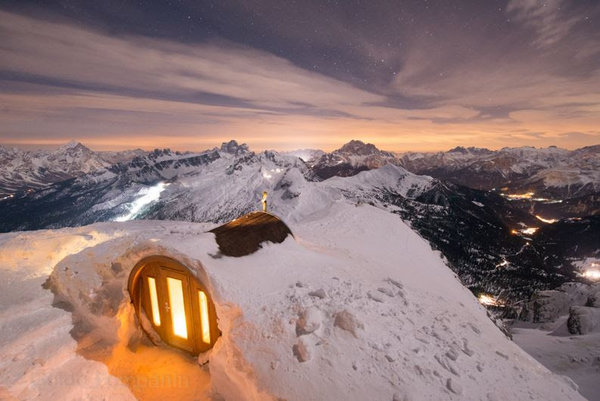 The Lagazuoi is one of the huts located at the highest altitude, surrounded by the white clouds of the eponymously named mountain at 2,752 meters. There is a double option to reach the summit: on foot, from the Falzarego pass or by a funicular. From its terrace you can admire a unique and exciting scenery: the Cinque Torri, Antelao and the Tofane, the landscape is stretching as far as the eye can see.
Remember: for those who do not know much about the area and are curious about the names of the mountains around, welcome to use the
PeakVisor
application.
The Hut cuisine is well-cared-for. Among the most requested dishes are homemade pasta, risotto with blueberries, polenta with venison or beef goulash and panna cotta with warm forest fruits as toppings. The lodge offers rooms with 2, 3 or 4 beds and dormitories containing 6, 12 or 14 bunk beds. The morning breakfast is served buffet style.
8. Rifugio Zamboni-Zappa - Zamboni-Zappa Hut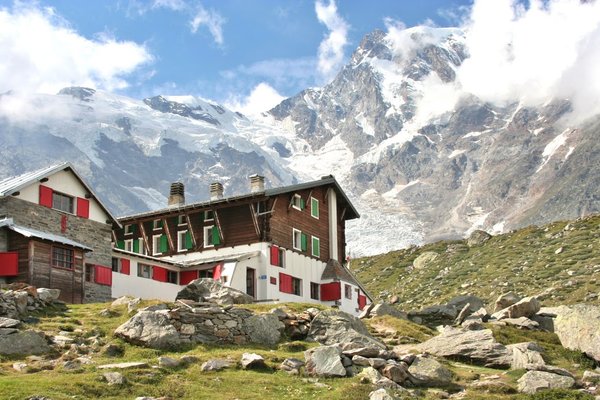 Mountain lovers can reach this lovely refuge from Pecetto Macugnaga in about two hours. Zamboni - Zappa is located at the foot of the majestic Monte Rosa East face (the E Wall), at 2,070 meters, in the Anzasca valley. It is open in summertime and it's a convenient starting point to different level mountain trips, suitable for all types of walkers. It's surrounded by a huge lawn, ideal to entertain your children.
What can you expect from this famous area? A meandering creek and glacier moraines make this landscape unforgettable. An additional note: in the summer the hut hosts a lot of interesting events both for adults and children such as laboratories for kids and music at high altitude for adults. Furthermore, thanks to the presence of huge boulders, bouldering is one of key entertainments here (climbing on boulders).
9. Rifugio Luigi Brioschi - Luigi Brioschi Refuge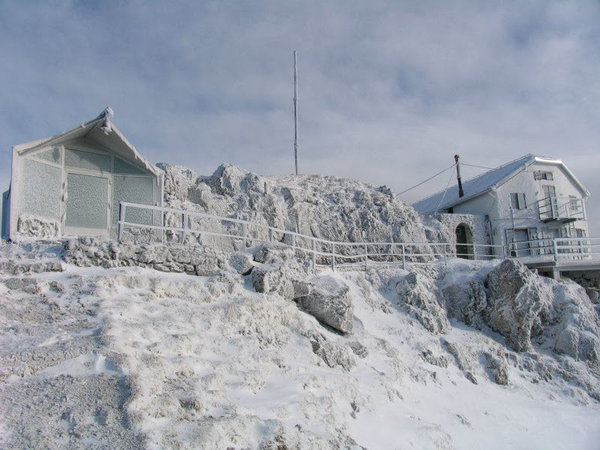 It is situated in the municipality of Pasturo, in the province of Lecco. Built in 1881 and renovated in 1996, it is owned by the CAI Milan division (Italian Alpine Club). It offers an astounding view on the peak of Grigna (the Lombard Pre-Alps) from its 2,410 meters.
This hut has 34 beds and a dining room with 40 seats. Barley soup, pizzoccheri pasta, stew, braised beef or game with polenta are only some of the typical dishes that are served here. It is open all year round on weekends and Wednesdays. In summer, however, there are no closing days. It is a great starting point for the "Traversata Alta", a path that leads to the summit of the Southern Grigna.
10. Rifugio Carducci - Carducci Hut

Carducci Hut is in the Alta Val Giralba (Giralba Valley), in the Dolomites area of Auronzo di Cadore, at 2,297 meters. This hut has more than 100 years of history, it was built in 1908 and named after a great italian poet, Giosuè Carducci, who wrote the ode to Cadore in 1892.
This gem surrounded by nature has 25 beds and can be reached only on foot. Just follow our instructions: from Auronzo di Cadore you can park at the place called Giralba-Pian della Velma. From here, it takes about 4 hours to get to Carducci refuge.
Alternatively, you can park at the Dolomitenhof parking and start from Moso di Sesto Pusteria, saving half an hour.

This refuge has a peculiarity: to guarantee food to its guests, they need it to be delivered by a helicopter.
This is the starting point to a demanding but nonetheless beautiful via ferrata (protected climbing routes with a steel cable fixed to the rock to help you cover some passages safely) such as the Roghel and the Cengia Gabriella, which connect Carducci with Berti hut.